Riverbend Magazine Ad: Riverbend Timber Framing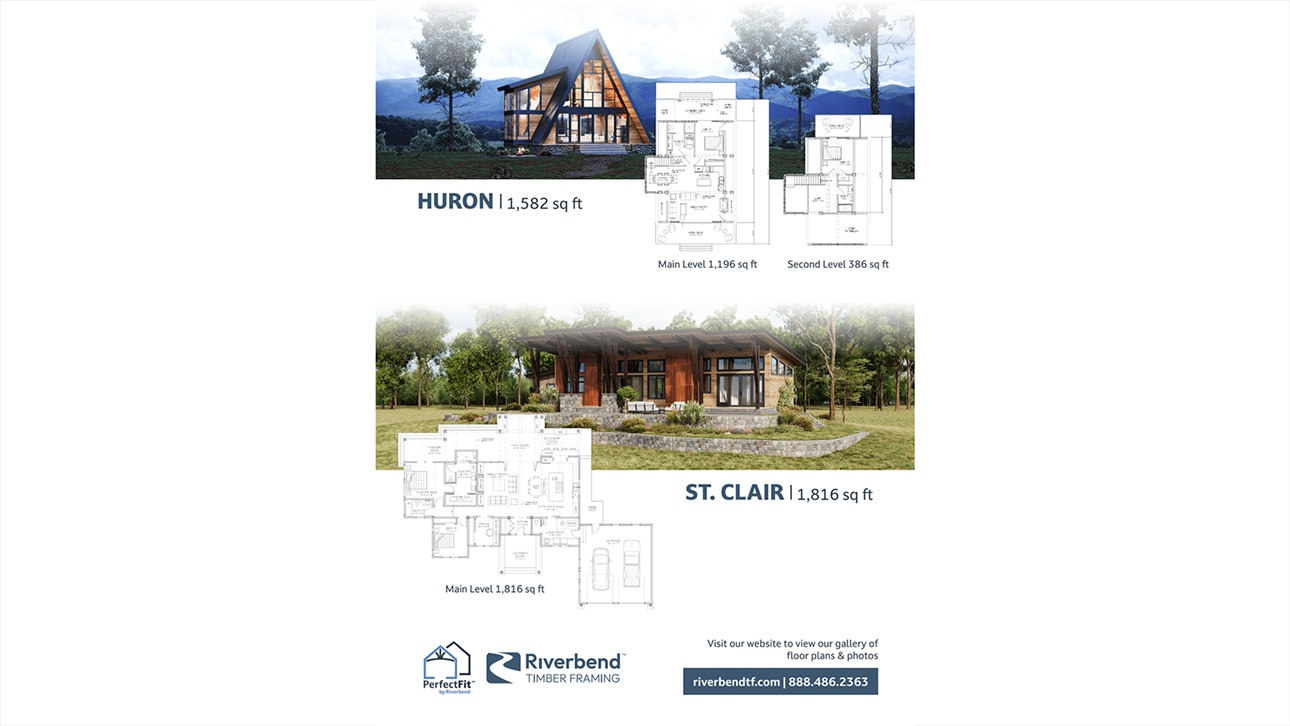 Company: Riverbend Timber Framing
Riverbend Timber Framing takes pride in the legacy of fine timber frame craftsmanship, a centuries old skill passed from generation to generation, to bring customers' visions to life. This marketing print ad highlights two unique floor plans: The Huron, an upscale take on the classic A frame, and the St. Clair, a popular modern timber frame design.
Riverbend's exquisite collection of custom floor plans will elevate the dream of owning a one-of-a-kind timber frame home. This piece focuses on clear, straightforward design that is cleverly engineered to catch customers' eyes and draw them in. Negative space helps focus on a clear message of the design, floor plan, and how to contact the company to make it a reality.
The beauty of timber frame construction and Riverbend's unique floor plans is, like this marketing piece, that they capture the essence of rustic charm and modern luxury, ensuring customers' homes are masterpieces that stand the test of time. The company's message is that Riverbend's specialty lies in creating custom timber frame homes that are a true reflection of the people who build them, and as unique as the locations where they are built.