Wisconsin Project: Rochester Homes, Inc.
WINNER: Commercial Project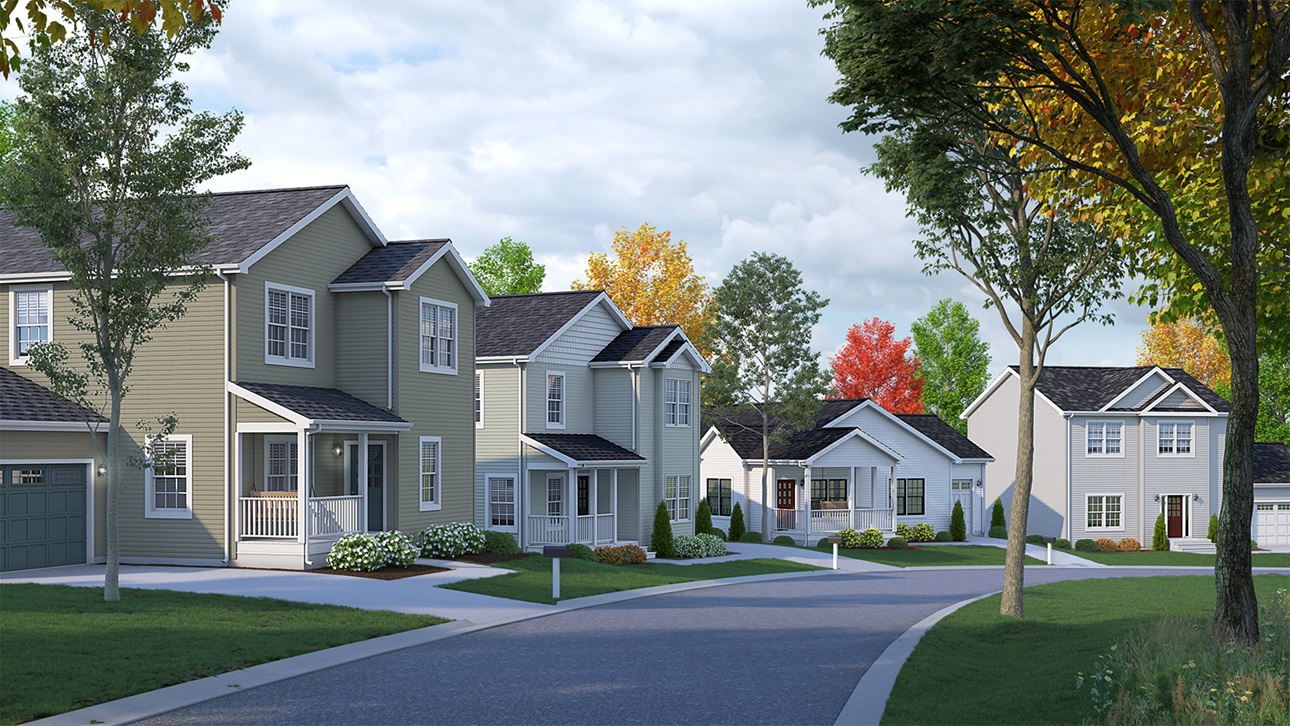 Manufacturer: Rochester Homes, Inc.
Builder: Residences at Oak View
Location: Oak Creek, Wis.
The design of the Residences at Oak View subdivision was directed toward affordable home designs, volumetric modular speed and ease of finish on site for a fast turnaround of development funds. There are several different floor plans to choose from in the subdivision, ranging from 1,144-square-foot ranches to 2,077-square-foot two stories. Each home has an embedded porch that was built in the modular factory and completed on set day, lessening the time to finish the home on site after set day. All homes had to meet a certain level of quality in manufacturing because they are rental homes. The area is a suburb of Milwaukee, Wis., which has a booming job market, so the neighborhood is targeted at young professionals. Rochester Homes, Inc. and the developers at Residences of Oak View designed each plan intentionally to tackle the target demographic and also kept an eye on the design of the entire neighborhood to provide a diverse, high-end feel while using only a few floor plans. The overall design and plan were a success as all 42 units of Phase 1 are currently rented out, in under a year from the set date of the first home.