Community of the Year: AMLI Marina Del Ray
Low-Rise Project Inspired by Harbor Setting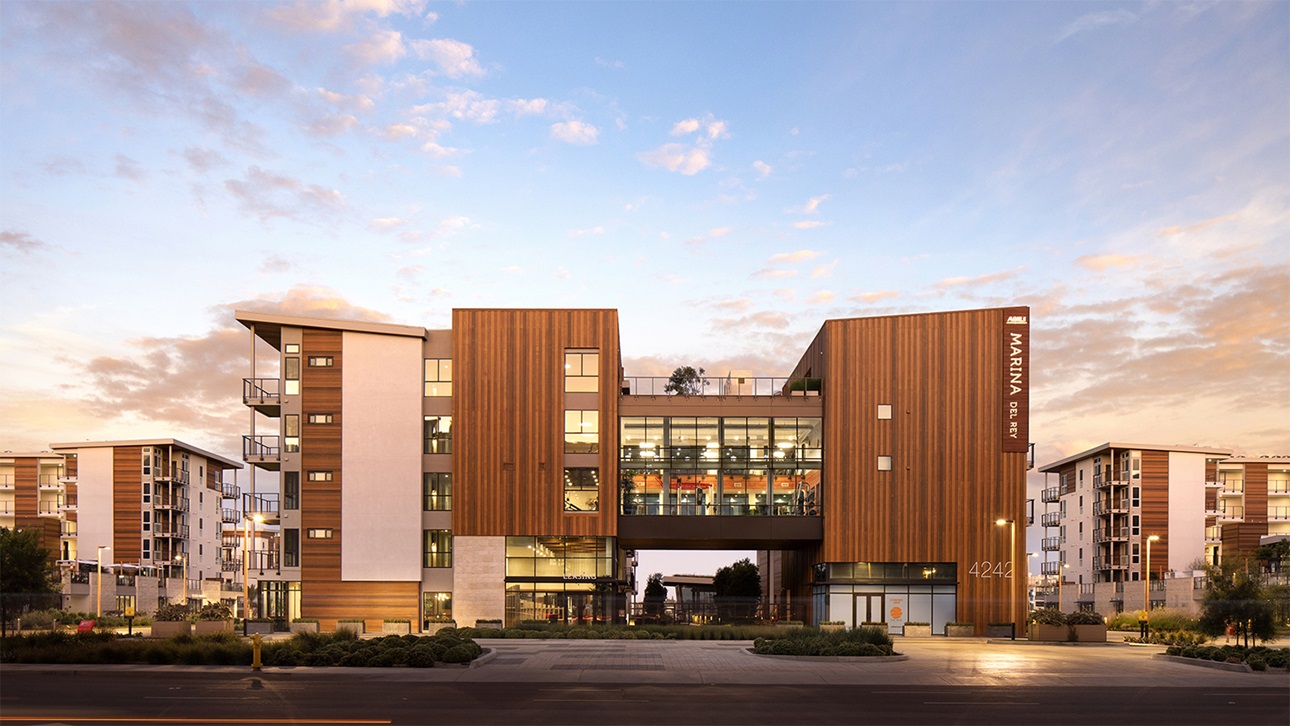 Nominated by: TCA Architects
Location: Marina Del Rey, CA
Developer: AMLI Residential
Architect: TCA Architects
General Contractor: Western National Builders
Interior Designer: H Hendy Associates
Project Website: www.amli.com
Responding to site context and creating a strong link between the buildings and the community was among the top priorities during the planning stages of AMLI-MDR, located harbor side in Marina del Rey, Calif. The 10.4-acre site is developed as a 585-unit mixed-use apartment community configured in six buildings.
The program included a complete renovation of the pedestrian promenade and the entire anchorage fronting the marina basin, as well as construction of new boathouses. Influenced by the marina, the design draws inspiration from an image of a boathouse. Simple shed roof with exposed rafters and wall cladding composed of sidings, plaster and stone materials create a sublime visual nautical theme. Large corner windows and open rail balcony blur the line between indoor and outdoor.
Ultimately, the design is about living close to the water where people experience the sea and saltwater air. Each of the buildings contains a lobby on the promenade with an elevator, club house and amenity space. The property also features pool areas, fireplace structures, monument walls, trellises, plazas and promenades. AMLI Marina Del Rey's LEED Silver certification enables residents to lower their environmental impact while also lowering their utility bills.