Builders Give Back During the Holidays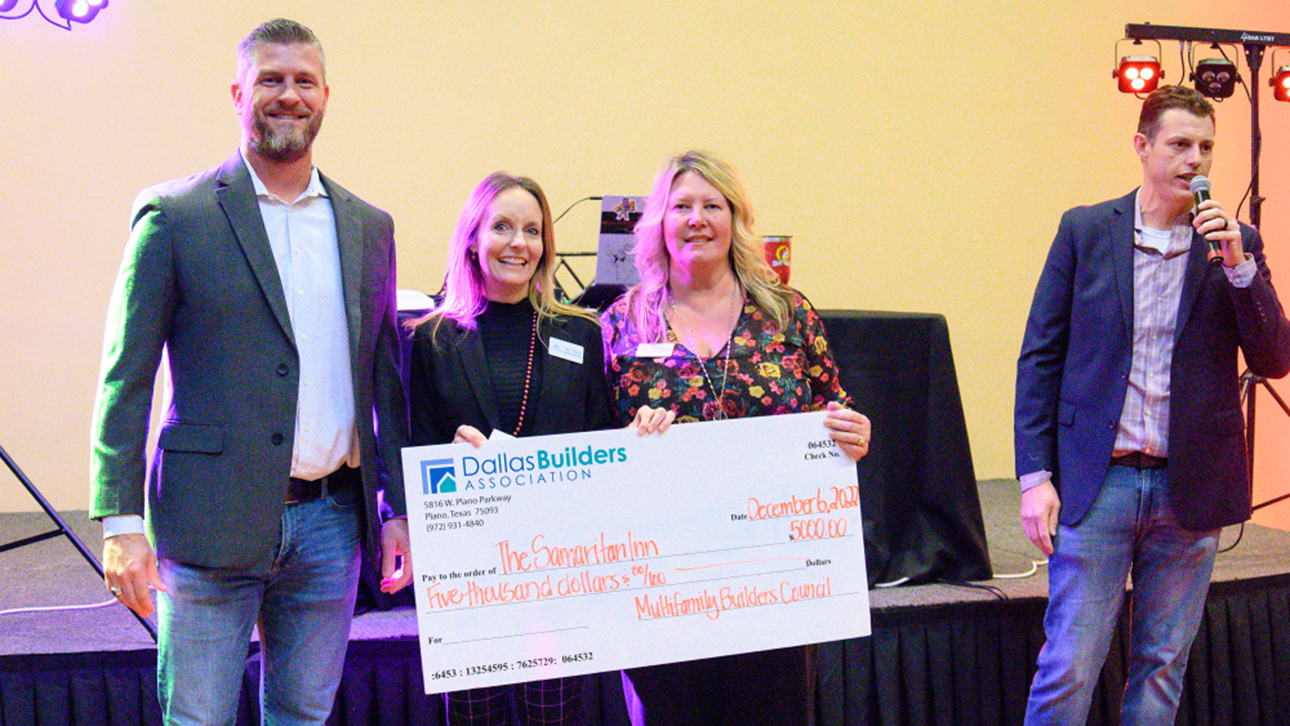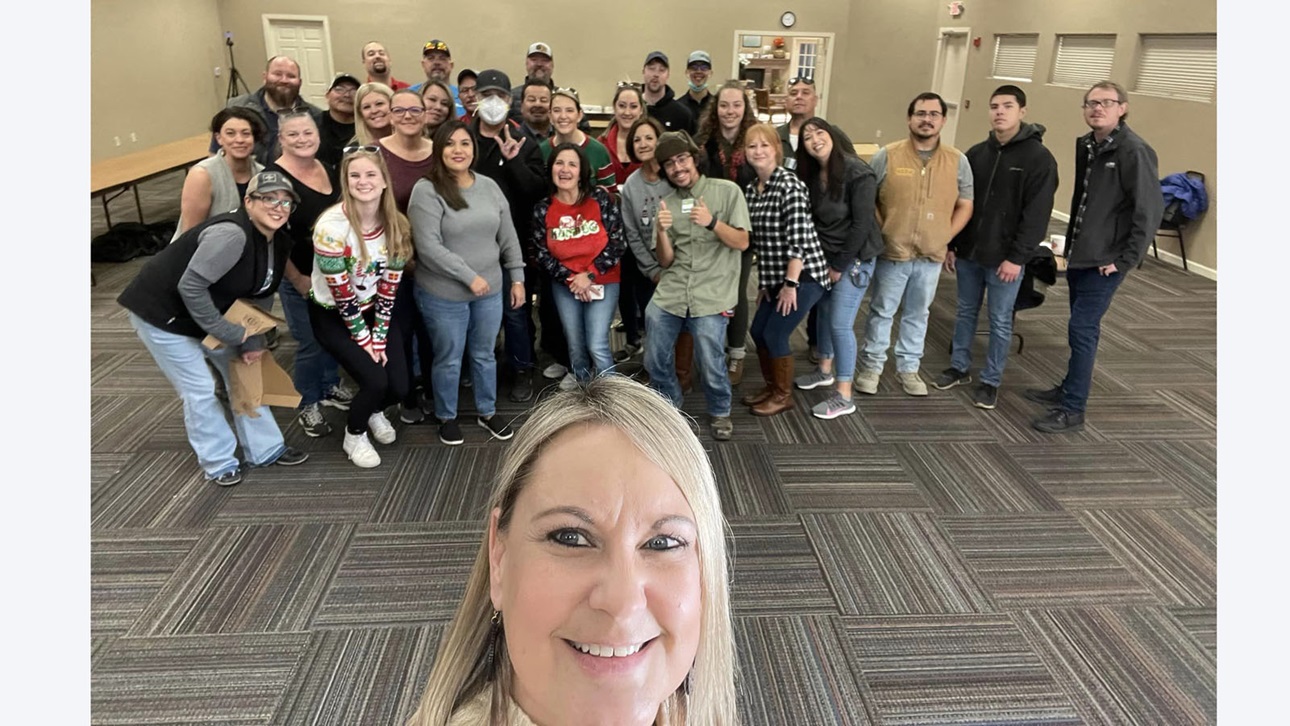 For NAHB members across the country, the holiday season is a time of charity and giving. In uplifting underserved communities, he Dallas Builders Association and the Las Cruces HBA were among the many HBAs across the country who gave generously to their communities this year.
Helping Families in Need
The Multifamily Builders Council (MFBC) of the Dallas BA continued their annual tradition of presenting a $5,000 donation to The Samaritan Inn as a highlight of their holiday party. The Dec. 6 contribution totals over $128,000 given to the organization over the past 25 years. The Samaritan Inn is a comprehensive program for the temporarily homeless that provides resources to help people regain their dignity and independence.
The MFBC waived the admission fees to the party, asking guests to bring a new, unwrapped toy instead. As a result, the council collected more than 100 toys for the Samaritan Inn's Santa Workshop, a program that allows disadvantaged parents to provide gifts for their children at Christmas.
In addition, association members collected dozens of coats, socks, scarves and winter hats and donated them to North Dallas Shared Ministries, a faith-based service agency focused on improving the quality of life for people in need.
Builders Reach a Giving Milestone
This year, the Las Cruces HBA celebrated its 30th year providing food to needy families during the holiday season. The association's community service committee organized the annual event, chaired by Randy Montoya. Members purchased "A Box of Joy" to feed a family in need, and many gave generously, raising approximately $22,000 to buy food to fill the boxes.
On Dec. 15, the members picked up the food and took it to an event hall connected to the HBA. Nearly 50 HBA members showed up to volunteer to pack 500 boxes full of items to complete a Christmas dinner. Members with trucks helped load up the boxes and delivered them to elementary schools across the city and a local women's crisis center.