Celebrate Professional Women in Building Week Sept. 12-16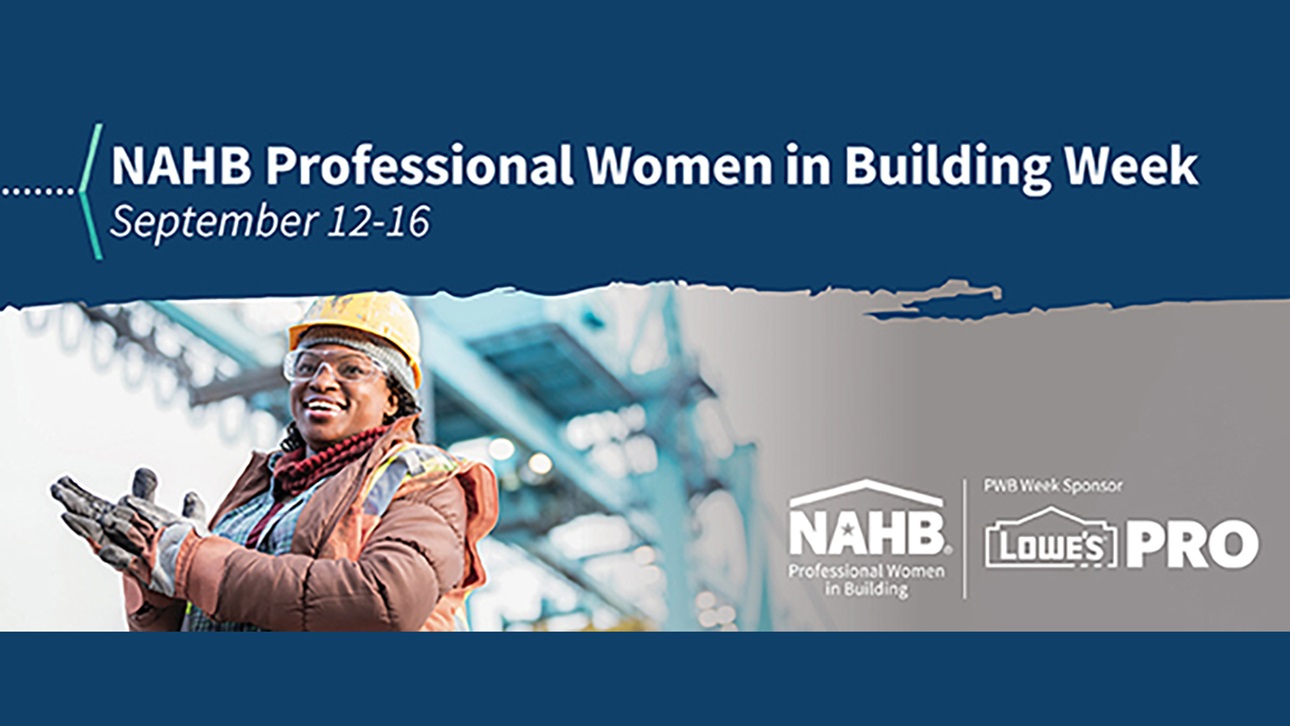 NAHB Professional Women in Building (PWB) Week, Sept. 12-16, 2022, celebrates women as an important part of the residential construction industry. Join the festivities all week, including shop talks, a webinar, and social media shout outs that showcase the achievements of women across all facets of the industry as well as our combined efforts to help promote, train, advance and add more women into the field.
Each day of the week highlights a different focus.
Monday – Support the residential construction industry's next generation by joining an online shop talk about sparking interest in the field.
Tuesday – Join the online webinar "Inspiring Women in the Trades" to celebrate Tradeswomen Tuesday.
Wednesday – Do your part to help highlight women making an impact on the industry.
Thursday – Join the online shop talk discussing how to prioritize diversity in residential construction.
Friday – Wrap up the week celebrating PWB members and local councils with a social media takeover.
Visit the PWB Week web page for tips and tools to make the best of the week, including suggested social media posts, links to the online events, marketing materials, and more. Subscribe to the NAHBNow blog to stay up to date on news content about some of the featured women in building.
Thank you to exclusive PWB Week sponsor Lowe's Pro.