Builders' Profit Margins Fall as Balance Sheets Grow
Builders averaged a gross profit margin of 18.2% and a net profit margin of 7.0% in 2020, according to the latest NAHB Builders' Cost of Doing Business Study. The nationwide survey of single-family builders revealed profitability benchmarks for the home building industry industry.
The study showed that, on average builders reported $13.7 million in revenue for fiscal year 2020, of which $11.2 million (81.8%) was spent on cost of sales (i.e. land costs, direct and indirect construction costs) and another $1.5 million (11.2%) on operating expenses (i.e. finance, sales and marketing, general and administrative expenses, and owner's compensation).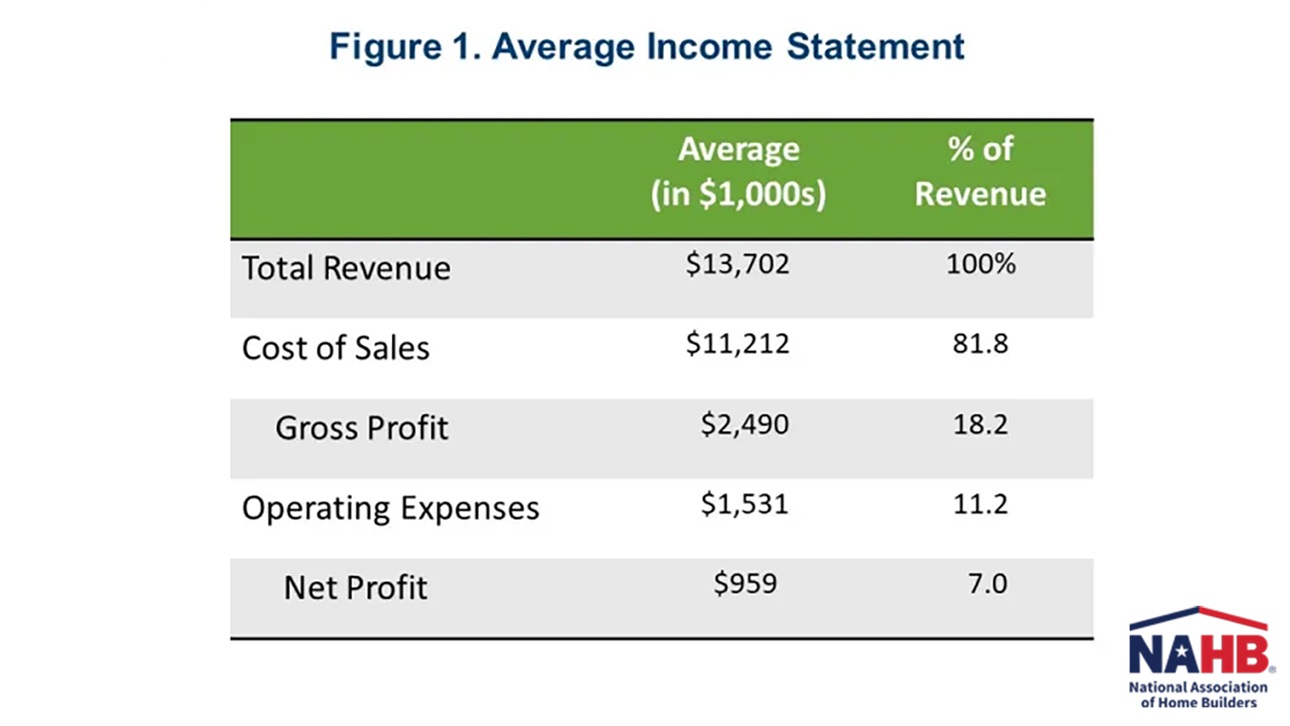 Builders' profit margins declined in 2020 for the first time since 2008. It is important, however, to put the latest results in context of the circumstances and realities of the time.
As a result of the COVID-19 pandemic, 2020 was not a normal year for any person or business in any part of the world. Like most businesses in the U.S., many builders were forced to shut down operations for a period of time, reinvent processes to ensure safety, provide health training to workers, limit visits to model homes, and adapt to office staff working remotely.
Builders in 2020 also had to quickly learn how to navigate the uncertainties of supply-chain disruptions that made many building materials significantly costlier and unavailable on-demand. And, as if those issues were not challenging enough, the industry's chronic labor shortage worsened as fear of the virus spread among workers and subcontractors.
Rose Quint, NAHB's assistant vice president for survey research, provides more analysis in this Eye on Housing blog post.