NAHB Members Actively Recruit the Next Generation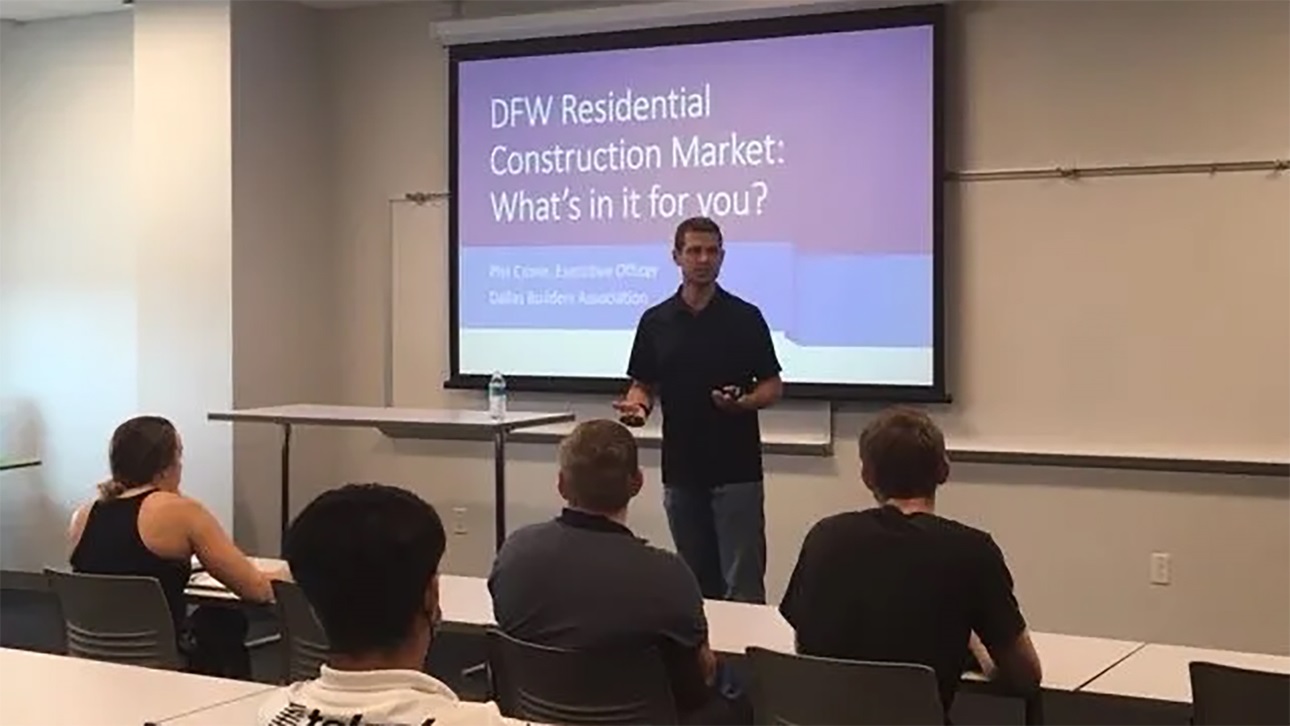 Finding qualified subs and trades continues to be a challenge for the residential construction industry. But NAHB members and HBAs are stepping up to the plate and taking action. By providing supplies, scholarships, and one-on-one connections with students, HBAs around the country are getting out into their communities to spread the word about the rewarding jobs throughout the industry.
Community College Outreach
Members from the Dallas BA are guest lecturing at the local student chapter at Collin College in Texas. "What we are doing is not very flashy," says Phil Crone executive officer Dallas BA. "But I think it is very impactful for the students in the program."
Supplies and Scholarship Support
The Home Builders Association of Tri-Cities (Kennewick, Wash.) established a great relationship with a high school skills center called Tri-Tech, says executive officer Jeff Losey. Local 5th and 8th graders can tour the school and learn about the variety of careers in construction. The center has a presence at local school career fairs and mails postcards each year to potential students. The outreach is already paying off: Losey said the center started its electrical program this year with 50 spots available, and they received 180 applications.
The HBA hosts an annual golf tournament and 100% of the net proceeds are given to the construction program to help them purchase building materials for student training. In addition to the materials, the HBA also provides scholarships to help students buy tools and clothes for a new job.
Direct Connections to Career Professionals
One of the best ways for students to learn how to secure a job in the industry is by interacting directly with a professional. The HBA of Greater Cincinnati provided this type of opportunity during their careers in construction event at HOMEARAMA, a home show for the surrounding area.
This year, the HBA awarded four scholarships through their first Construction Careers Initiatives' Scholarship Program. The program provides financial support to area students pursuing training or degree programs leading to a career in residential construction.
NAHB's Careers in Construction toolkit has ideas and resources for members and HBAs to connect with their local community. All NAHB members are invited to join the upcoming workforce development champions forum, to share ideas and best practices in residential construction recruitment.