NAHB Leaders Celebrate All-Female Built Home in Utah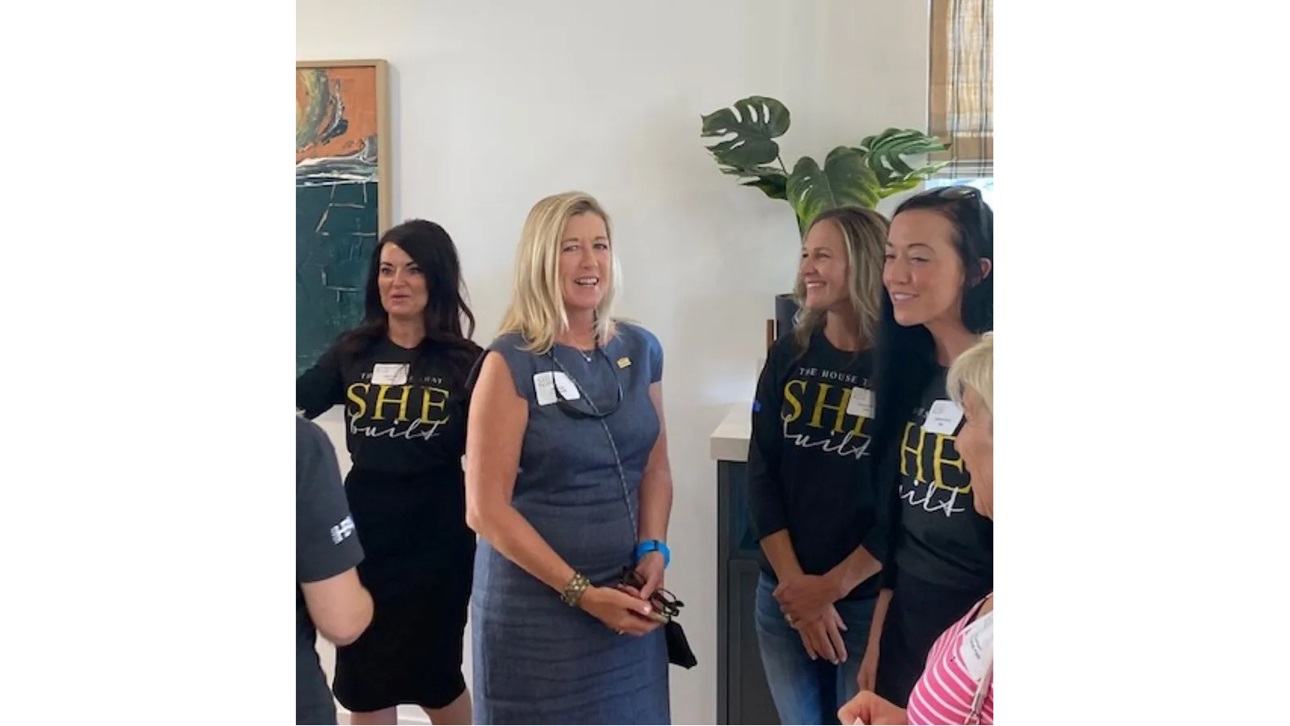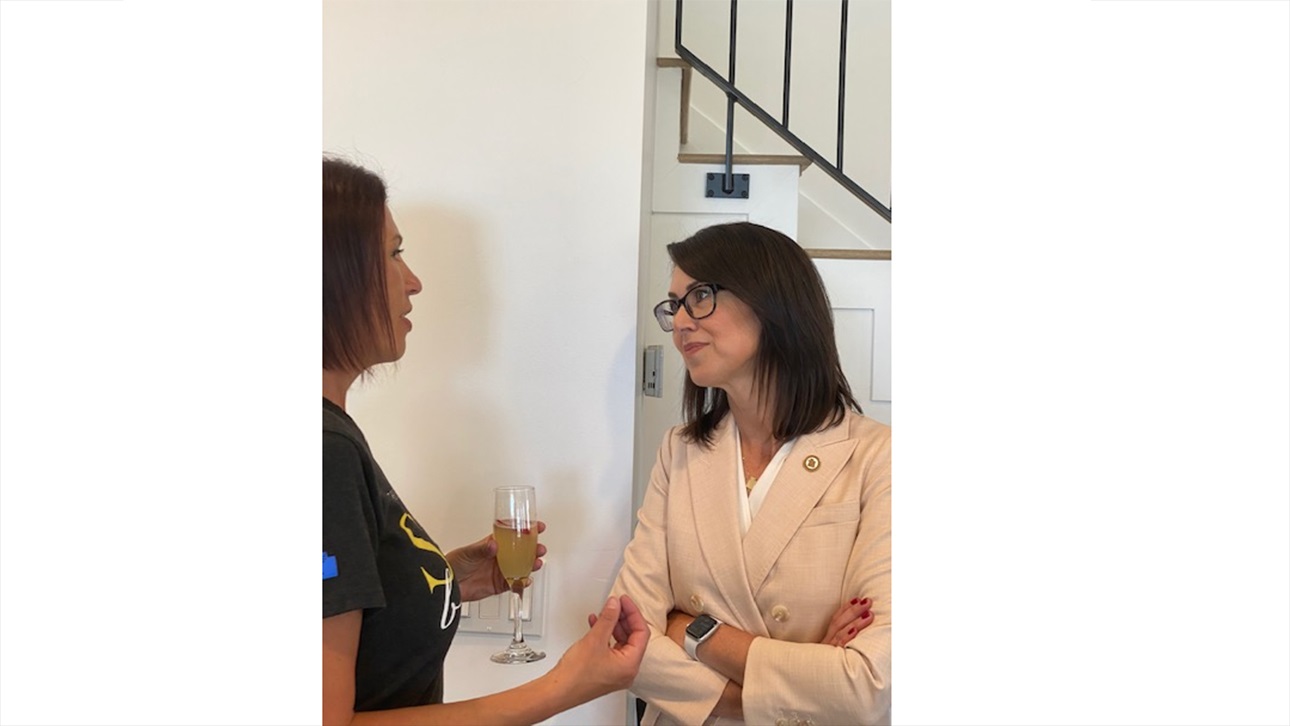 The Utah chapter of NAHB's Professional Women in Building (PWB) Council welcomed NAHB leadership to a special June 4 ceremony celebrating the all-female led "The House That SHE Built" during the Utah Valley Home Builders Association's annual Parade of Homes event.
NAHB Second Vice Chair Alicia Huey, a former NAHB PWB Council Chair, joined NAHB Third Vice Chair Carl Harris, current NAHB PWB Chair Karen Schroeder, Vice Chair Terri Everhart and Past Chairs Judy Dinelle and Juli Bacon. HBI President Ed Brady and several leaders and members of the Utah Valley HBA were also on hand for the event. Special guests included Utah Lieutenant Governor Deidre Henderson.
The House That SHE Built is a 3,200-square foot custom-built home in Saratoga Springs, Utah, designed and constructed by an all-female skilled labor team from across the country. The team remained on schedule for the home's unveiling at the 2021 Parade of Homes despite the COVID-19 pandemic.
The proceeds from the sale of the home will be divided between scholarships for women pursuing construction management or trade programs, women-run charities including a local domestic abuse shelter, educational events to help teach young girls about opportunities in home building, and any similar projects in the future.
Women from the home building industry, including engineers, designers, architects, landscapers, and skilled labor teams provided and installed the materials and labor needed for the home, most of which was donated or provided at cost. The goal in building the home was to highlight and utilize women professionals, skilled tradeswomen, and women-owned businesses for every stage of the project.
"This project highlights the many diverse opportunities available in the home building industry," said Huey, a custom home builder and developer from Birmingham, Ala. "It's great to see the Professional Women in Building Council working at the local, state and national levels to promote women in our field."
"What started out as a local project has grown into something much larger than what we expected," added Project General Contractor Kristi Allen, the 2020 Utah PWB Chair and a third-generation home builder. "We have women from all across the country who have taken time off of work, who have taken time away from their own businesses, just to be a part of this special project."
The project shines a light on the skilled labor shortage facing the nation, an issue NAHB has been working hard to address. Adding new workers is an important goal of the industry and bringing additional women into the construction labor force represents a potential opportunity to address that goal.
Through efforts with state and local home builders associations, HBI, the National Housing Endowment, and other career and technical programs like NAHB's Student Chapters program for high school and college students, the Federation supports and advocates for local, state and federal funds to be used to invest in industry-sponsored and validated programs to address the labor issue.
The House That SHE Built project has also inspired a children's book that aims to educate young people on the home building industry as well as elevate women in the field. The book is scheduled for release in September from NAHB's BuilderBooks.
Visit The House That SHE Built to learn more.