Blue Ridge Log Cabins: Luxe Log Home
Winner: Log Home (Less than 2,000 sq. ft.)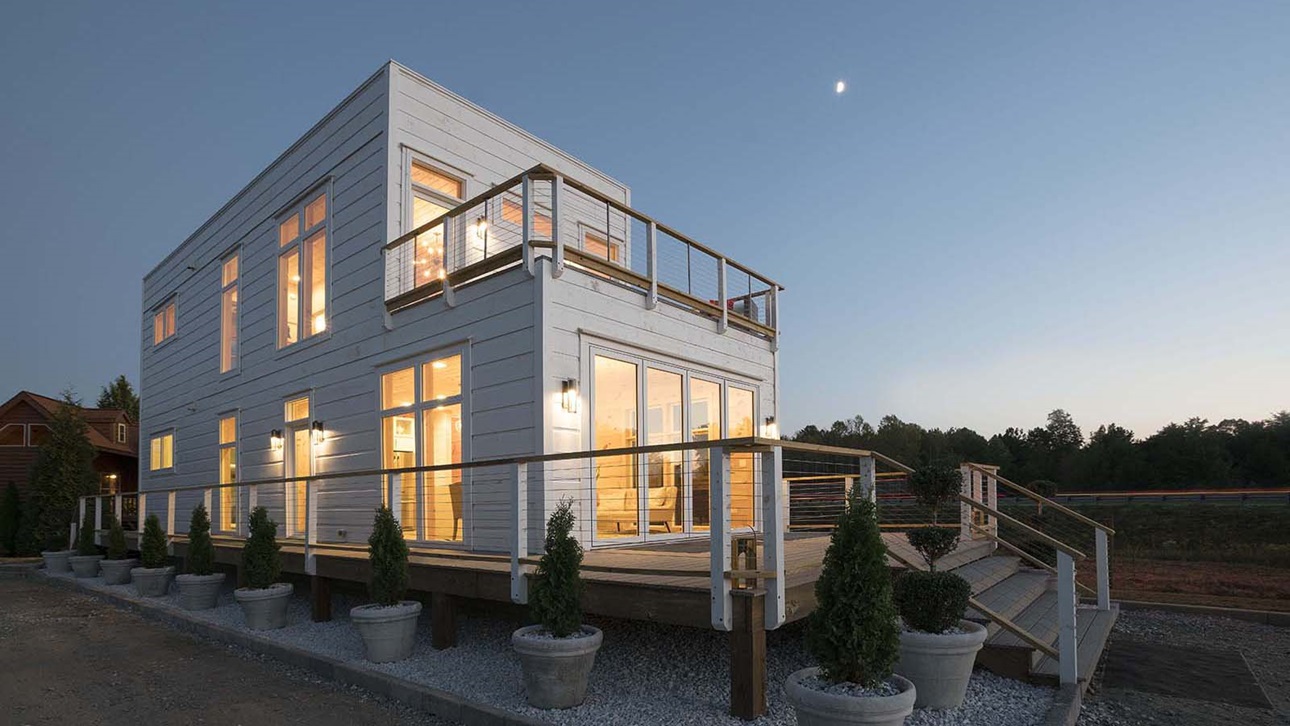 Manufacturer: Blue Ridge Log Cabins
Location: Campobello, S.C.
Blue Ridge Log Cabins saw the desire for individuals who relish going against the grain and want to build a home that is truly unique and different. By creating a modern design and using the innovative way Blue Ridge Log Cabins has been building traditional log homes for over two decades, they were able to come up with something truly different and exciting, thus the Luxe Log Home brand was born.
The Luxe 1, the flagship model for this new brand of log homes has many of the traditional elements, but instead of stain, this series is all about whitewash. Having tons of windows is a feature many log homes boast about, but instead, the Luxe 1 uses floor to ceiling for embracing the client's gorgeous view. But most importantly, it is a home that is versatile for every type of location, lot size, and landscape. Whether it's a mountain top site with million dollar views that is used for entertaining in Asheville, a secluded creek side road surrounded by trees for that much needed alone time and reflection in Cashiers, or a piece of land strategically found in a central location of long distance family to be used as a meeting spot to gather together and make long lasting memories.