NAHB and Mississippi Members Support Tornado Relief Efforts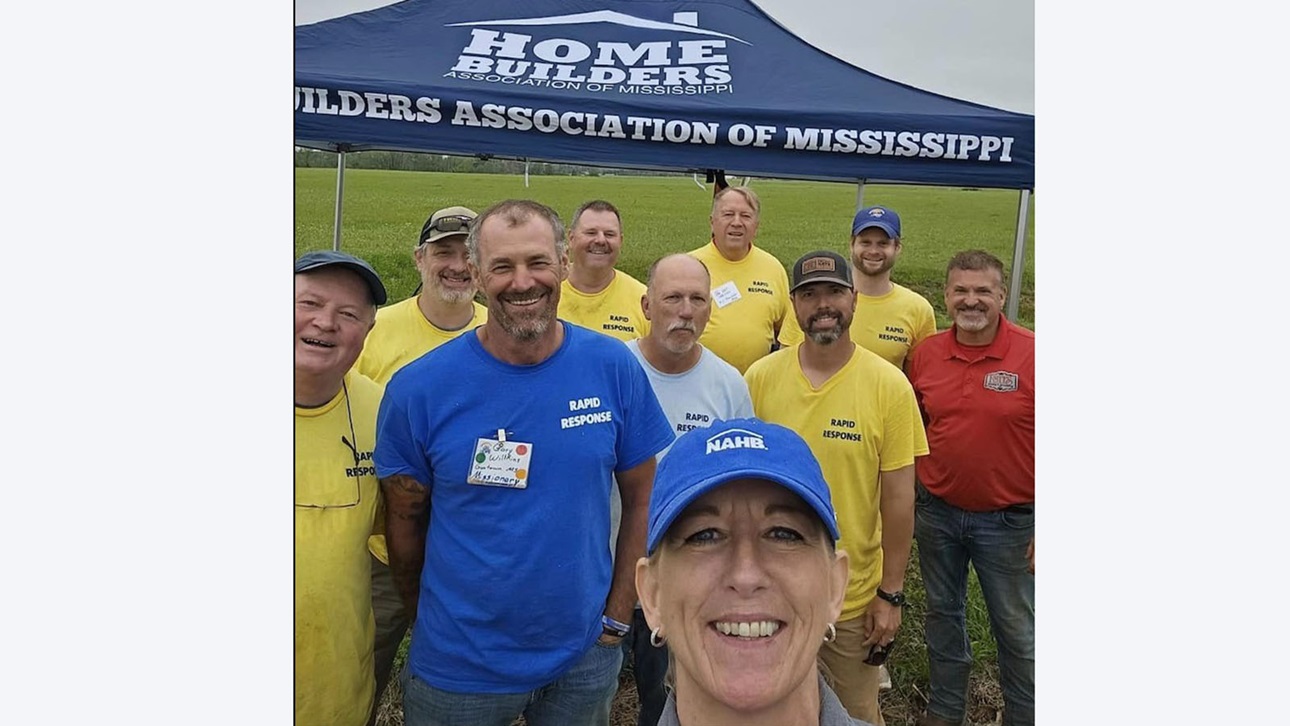 The Home Builders Association of Mississippi (HBAM) and NAHB partnered with Eight Days of Hope to help with recovery efforts from the devastating effects of the tornadoes that hit the area in March.
"Eight Days of Hope is doing tremendous work to help these families and the community recover from the recent tornadoes that swept through the area," said NAHB Chairman Alicia Huey. "NAHB is proud to be able to help with these relief efforts."
Eight Days of Hope, based in Tupelo, Miss., is a disaster relief charity organization that specializes in engaging volunteers from across the country in rapid response and rebuilding efforts. The organization received grant funds from NAHB to help with relief and recovery efforts in the area.
"Eight Days of Hope is honored that NAHB and HBAM would help us serve hundreds of families who saw their homes damaged or destroyed in Northeast Mississippi due to the recent tornadoes," said Eight Days of Hope president and founder Steve Tybor. "Over eight hundred volunteers, with many coming from HBAM, are truly helping these families in their time of need. The towns of Amory and Pontotoc have seen firsthand that when people from different organizations come together, much can be done."
Members from HBAM and NAHB Chairman Alicia Huey, volunteered in Armory, Miss. on Thursday, April 6, to clear storm debris and downed trees.
"I am especially proud of our state officers and other home builder members from across Mississippi who drove to Amory to assist with the tornado cleanup on April 6," said Patrick Nelson, HBAM EVP.
"Our home builder members were able to run the heavy machinery that we use in our work every day," added Carl Sandberg, HBAM state president.
If you are interested in supporting the ongoing recovery efforts, the American Red Cross is accepting donations to support their life-saving work in response to the tornadoes in Mississippi and surrounding states.
Home building industry leaders have a unique opportunity to guide community members impacted by natural disasters. NAHB has a Disaster Resources Toolkit with customizable materials, models and samples to help members and HBAs provide an effective response to natural disasters in your community.