Delaware Builder Becomes First Female to Receive Custom Builder of the Year Award
March is Women's History Month, but it was last month when one of NAHB's female members made history of her own. During the 2023 International Builders' Show (IBS) in Las Vegas, Marnie Oursler, president of Marnie Custom Homes, became the first female to receive NAHB's Custom Builder of the Year Award.
A fifth-generation home builder with more than 20 years of experience, Oursler is also the first Delaware-based builder to be given this annual industry honor. Presented during the National Sales and Marketing Awards gala (known as "The Nationals℠") at IBS, the Custom Builder of the Year Award is the highest honor awarded within the custom home building industry, recognizing exceptional leadership, innovation and creativity in crafting one-of-a-kind custom homes.
"When we were young, my dad [a builder and developer] would drop my brother and me off at the beginning of a new development. And with a broom and a drywall bucket we would sweep out houses," Oursler said. "That's how I started, and I didn't grow up thinking I was any different because I was a female. I was out in the field, picking up trash, building decks and forming up concrete."
From the very beginning of her home building career, Oursler has emphasized the use of energy-efficient practices. Her company was the first to build a LEED-certified home in Delaware, and it was also one of the first in the country to build a home with 95% of the products made in the United States.
Marnie Custom Homes is known for building distinctive beach homes, as well as including one-of-a-kind features including built-in bunkbeds, children's playhouses, under-the-stair nooks, and handicap-accessible pools and bathrooms. Many of these unique features were showcased while Oursler was host of such popular television programs as the DIY Network's Big Beach Builds and HGTV's Dream Home.
"I love building homes," she said. "But my best build is my team at Marnie Custom Homes — building this team has been my most gratifying achievement. We have a lot of talent, and together we can do amazing things."
Learn more about the other industry leaders who were honored at The Nationals.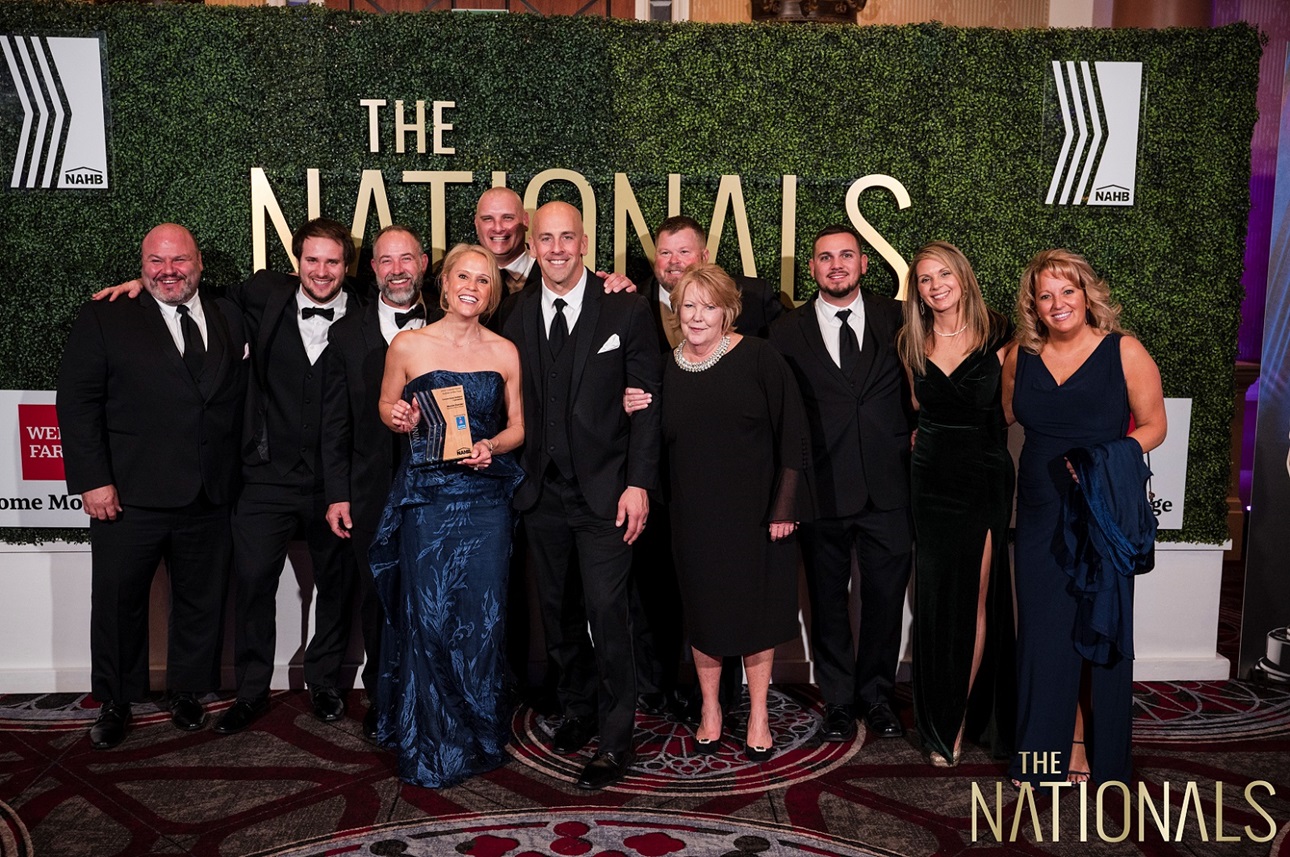 Custom Builder of the Year Award sponsored by: