St. Louis Signing Day Matches Talent with Employers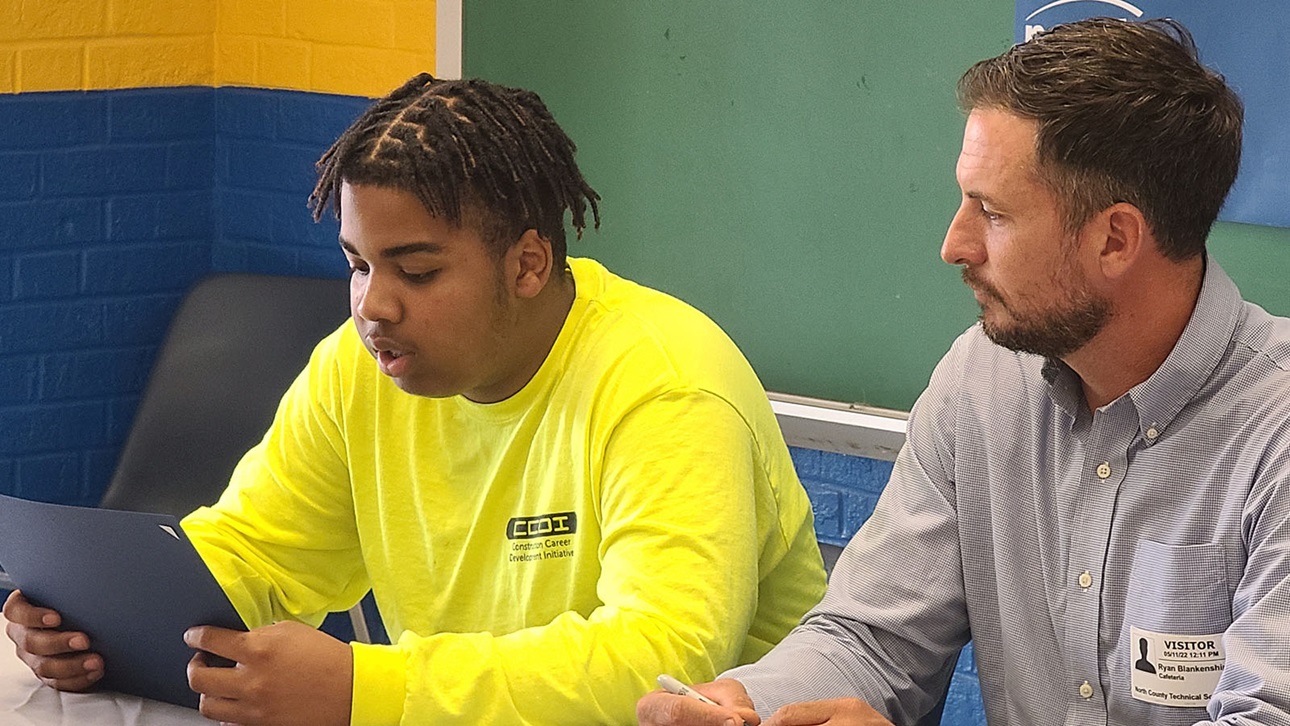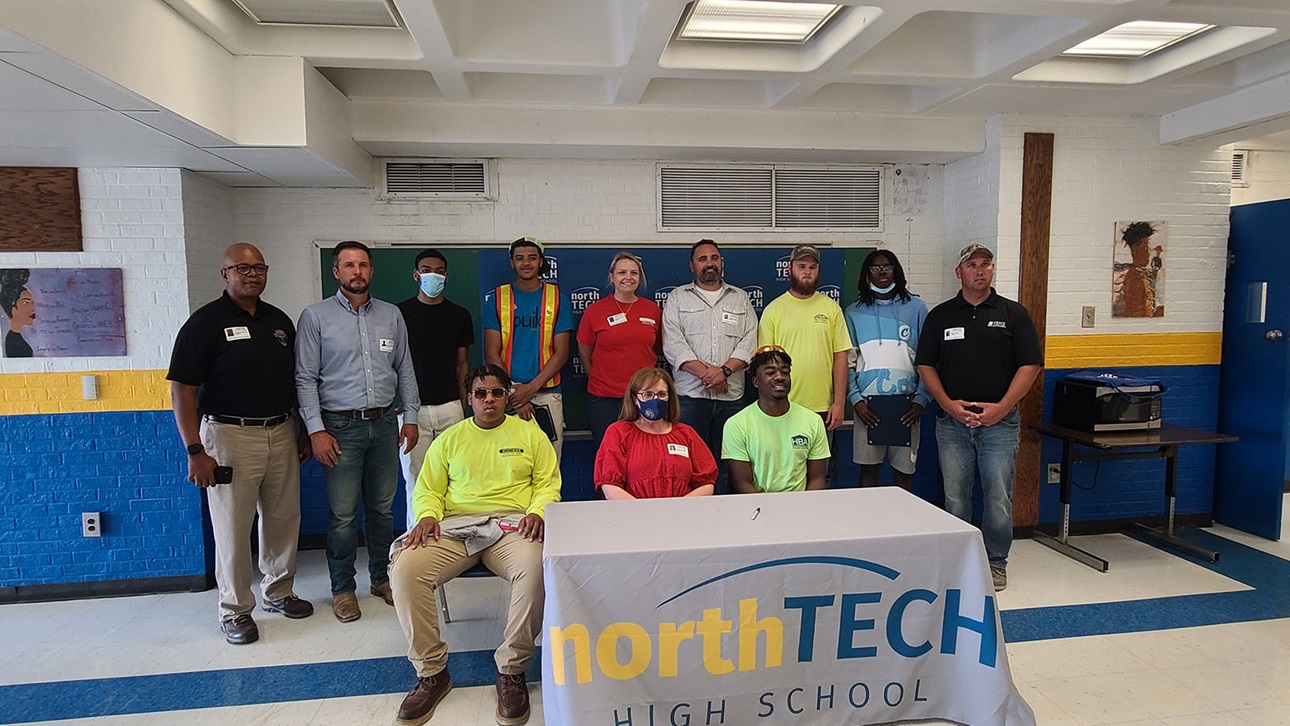 Throughout Careers and Technical Education Month® in February, NAHB will be featuring inspiring workforce development stories from members, HBAs, students and technical education faculty.
National Signing Day, when student-athletes sign with college teams while the cameras click, is the culmination of years of developing athletic skills. High school athletes may get scholarships to help pay for college, but most won't earn a living with their sport. By contrast, on Signing Day at North Technical High School in St. Louis, carpentry "tech-letes" enter apprenticeships and not only earn wages and benefits but also learn a valuable trade. The students earn credits toward a debt-free college degree and credentials that will lead to a well-paying, respected, and rewarding career.
Byron Lane, a carpentry instructor at North Technical High School, described the excitement of the annual Signing Day when area home builders come to the school with hats, shirts and letters of intent to hire talented young people. He credits HBA of St. Louis & Eastern Missouri, through its member firms and NAHB Student Chapter, with constantly promoting home-building careers to students through field trips to job sites, guest speakers, and hands-on skills demonstrations done at the school.
"Workforce development is a top priority for our board of directors, our workforce development committee, and staff," said Celeste Rueter, EVP, HBA of St. Louis & Eastern Missouri. "Together, we host dynamic programs for student interaction throughout the year, including Build My Future STL, Competition in a Box, Muddy Boots Tours, and more."
Two North Tech students were hired last spring by CCS Building Group for its residential group; at least six recent graduates are apprenticed to area home builders.
Students and home builders are two parties to the apprenticeship program. The third is the training provider, Mid-America Carpenters Regional Council. At the Carpenters Training School, apprentices receive a week of classroom instruction every quarter and 6,000 hours of paid, on-the-job learning. Successful completion of the program, typically taking four years, results in journeyman-level certification recognized by the U.S. Department of Labor.
Apprentices earn wages and receive medical and pension benefits. In addition, through articulation agreements with area community colleges, apprentices earn 45 college credits. As a result, they can complete an associate degree, at no cost to themselves, with only five more general education courses.
RJ Catizon, business representative for the Carpenters Union, says St. Louis has a strong demand for young workers and that there are currently nearly 175 apprentices in the pipeline, drawn in large part from four area technical high schools. Catizon agreed that Signing Day is a "big show" for students, their families, tech school faculty and employers. It is also the culmination of years of patient outreach to students as young as middle school by the HBA of St. Louis & Eastern Missouri and the Carpenters Union, and the start of an exciting new chapter for the apprentices.
For information on how to create an internship or serve as a mentor visit the Workforce Development Champions page on nahb.org.
Sponsored By: