Trend Alert: Patios Increasingly Preferred Over Decks in New Homes
The share of new homes with patios increased for the sixth year in a row in 2021 to a post-2004 high of 63%. At the same time, the share with decks was trending in the opposite direction, declining for the fifth year in a row to a post-2004 low.
Of the roughly 1.1 million single-family homes started in 2021, only 17.5 percent included decks, according to NAHB tabulation of data from the Survey of Construction (SOC), conducted by the U.S. Census Bureau and partially funded by HUD. This is the lowest point for new home decks since the 2005 re-design of the SOC and indicates that, over time, patios have been replacing decks in new homes.
The 2021 SOC data also indicate that decks and patios tend to function as substitutes for each other geographically, with the popularity of each outdoor option varying by region. Patios are most popular in the West South Central and South Atlantic divisions (over 70%), while decks are more popular in New England, West North Central and the Middle Atlantic regions (60%, 47% and 41%, respectively). The New England and Middle Atlantic divisions are also the two divisions where patios on new homes are least common.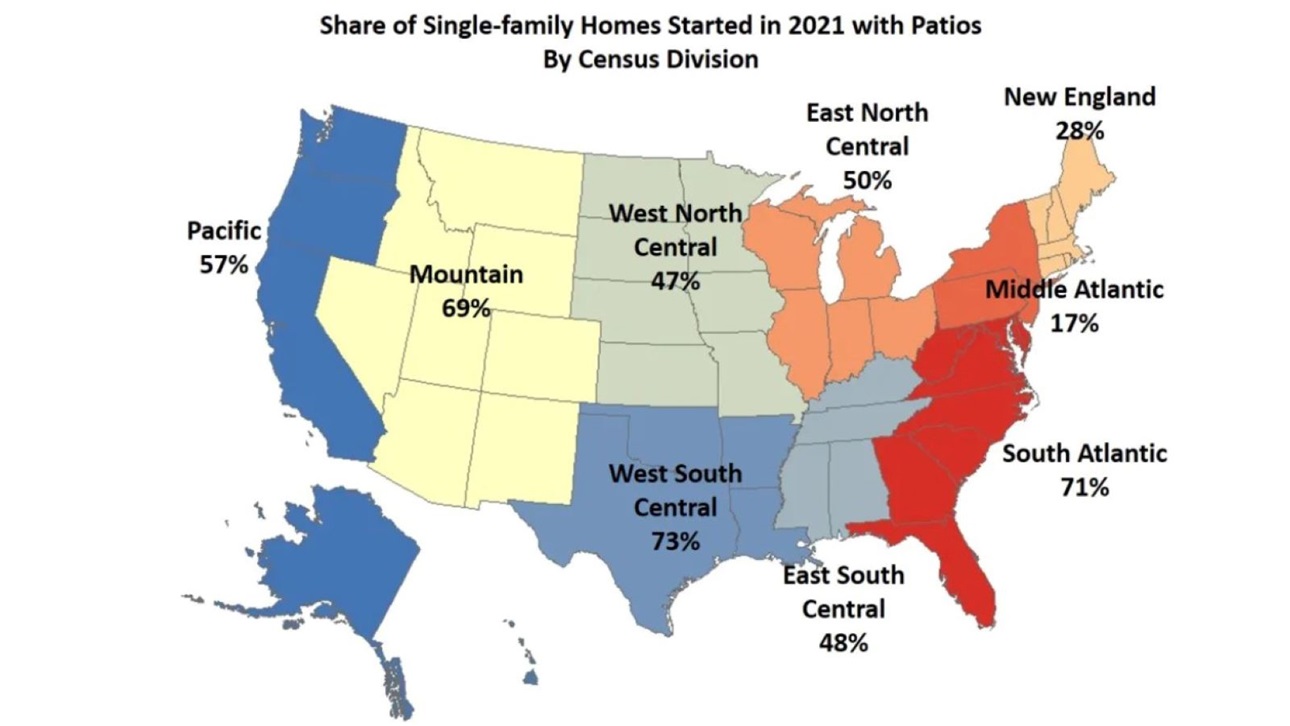 Paul Emrath, vice president of surveys and housing policy research at NAHB, provides additional analysis in this Eye on Housing blog post.