The Advantages of Smart Recirculation Technology in Tankless Water Heaters
Smart technology has been incorporated into nearly every appliance within the home, including faucets, refrigerators, security systems, lights and more. Most of these technologies provide energy savings and efficiencies for the home, making them highly desirable to home owners. When looking at major appliances that impact utility bills, such as water heaters, the desire for a smarter, more efficient home appliance increases.
Tankless water heaters are an excellent choice when it comes to selecting technology that saves money in the long run. Tankless units are available with control apps, where home owners can schedule and correlate hot water with their busy schedules, saving energy and water. But even those apps have already been replaced with newer and smarter tankless water heater technology, such as Rinnai's new Smart-Circ™ Intelligent Recirculation™ featured in the recently launched RE Series™. This technology learns a user's hot water schedule over seven days and without any prompt, schedules a recirculation pattern, delivering hot water when needed.
The addition of smart recirculation benefits not only your customer but you as the installer, by significantly reducing time spent on installation. The main difference is you no longer have to set up control apps or educate the customer on how to use them. Simply install and let the technology work its magic.
Smart recirculation technology tracks each time a significant hot water usage occurs, such as a shower or a bath. The technology records it and then will schedule recirculation at that same time for the next seven days. This allows some fluctuations in schedules, for instance, if a schedule deviates, such as needing to leave earlier in the day, the technology constantly learns and adjusts to new water usage. So should something happen to schedules, the water heater will learn and schedule thereafter accordingly. The tankless technology will eventually forget the old schedule if significant hot water usage doesn't reoccur.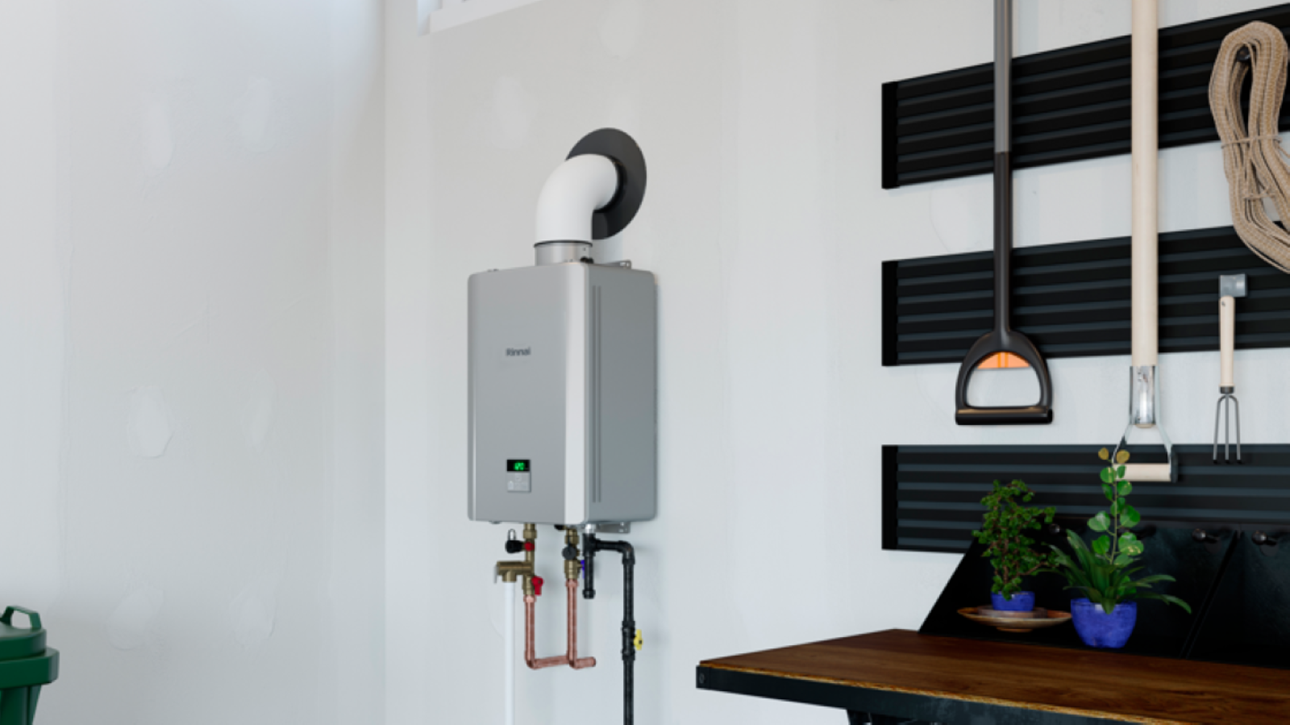 When speaking with a customer on smart recirculation, below are a list of benefits that provide a positive user experience:
Receiving never-ending hot water without having to set schedules or prompt with on-demand devices.
Saving on water usage, as the recirculation pattern reduces the need to run water from a faucet or other appliance until it reaches the desired temperature.
Saving on energy consumption with hot water delivery being scheduled based on past usage versus having it on a mode that recirculates on regular time intervals, such as with traditional tank water heaters, ensures the pump doesn't run during off-times when hot water is not being used.
Increasing longevity of the unit, as the unit is not actively working during periods when hot water is not in use, the appliance is reducing the strain put on itself, allowing the unit to function for a longer timeframe.
Smart technology provides customers with the options they need to control recirculation, benefiting the customer and the building professional in terms of reduced labor and time needed for installation. To learn more about Rinnai's RE Series, featuring Smart-Circ Intelligent Recirculation technology, visit www.rinnai.us.