Students Earn and Learn Remodeling a Home in Iowa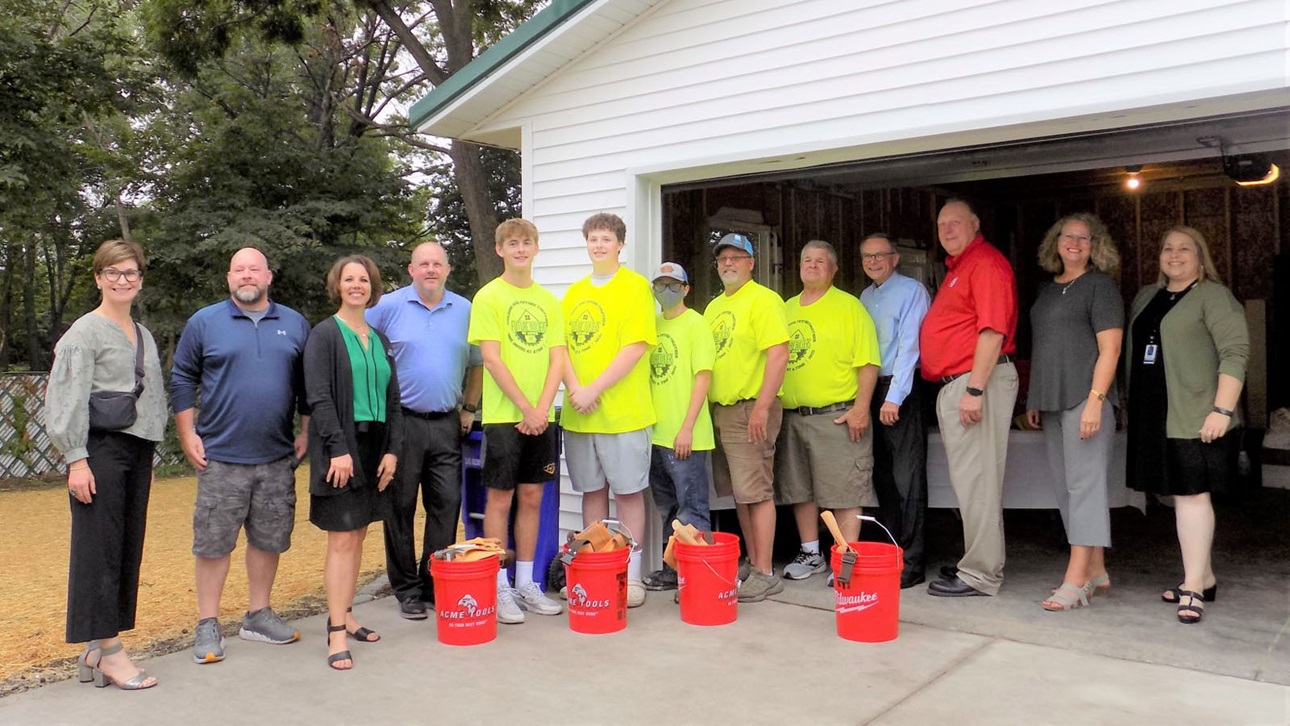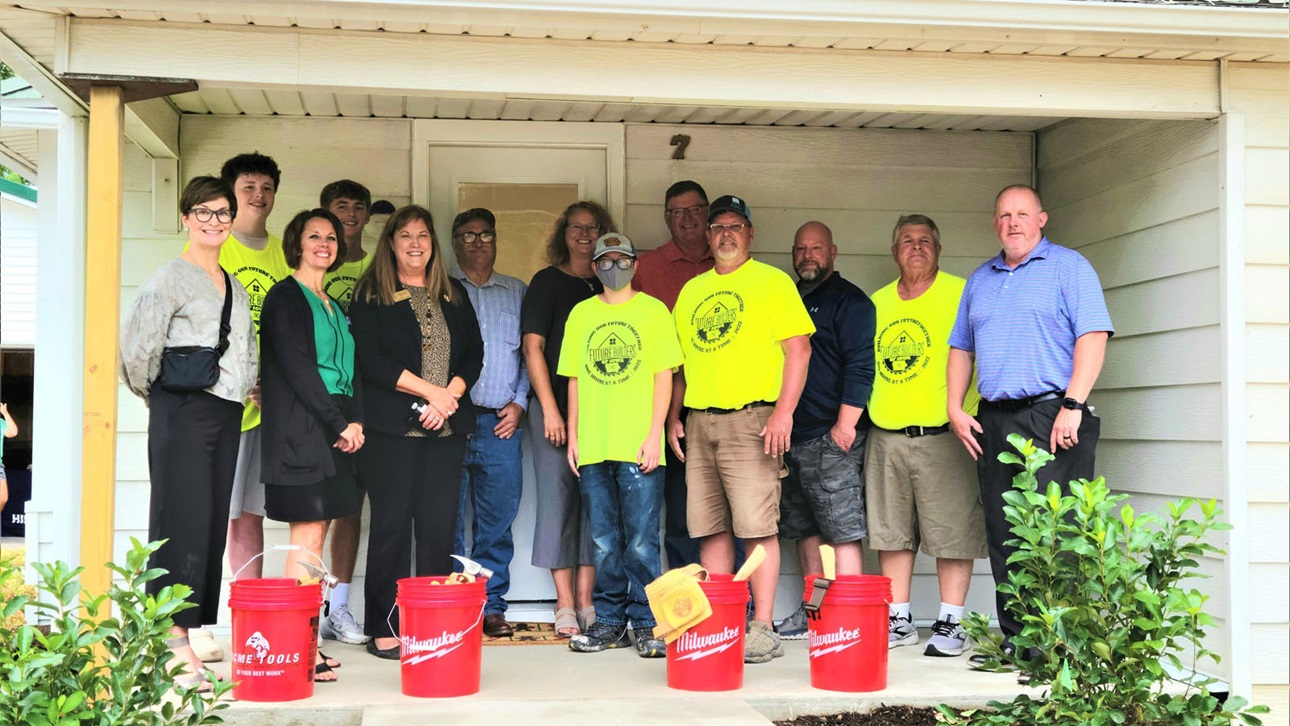 Several students received on-the-job training and earned income while remodeling a home this summer. Through their hard work and dedication, the 2022 Student-Remodel House was completed and officially dedicated in a ceremony on Aug. 15 in Kalona, Iowa.
Leaders from the industry and community participated in the dedication ceremony, including Sherry Kuntz from Senator Chuck Grassley's office; Iowa State Senator Kevin Kenny; Bob Yoder, Washington County Board of Supervisors; and Home Builders Association of Iowa Executive Officer Jay Iverson.
Under the tutelage of the Greater Iowa City Area Home Builders Association's Vocational Training Council (VTC) members and NAHB Student Chapter Durant High School Industrial Arts instructor Tim Rouse, nine high school students and one college student remodeled a house and built a garage. The students completed the project in three months.
"This project is more than a job to these students," said Tim Ruth of McCreedy-Ruth Construction, the 2021/2022 Greater Iowa City Area HBA's VTC chair. "They became friends and learned to work together. The 2022 Student-Remodel House was a summer job that could easily become a career."
The Student-Remodel House Program provides high school and college students technical experience in the building trades to create a talent pipeline of younger, skilled workers within Greater Iowa City Area HBA counties.
"Our members are continuously seeking qualified applicants to fill skilled trade positions and this program is part of the solution to meeting their needs," said Karyl Bohnsack, executive officer, Greater Iowa City Area HBA. "We also have the opportunity to expose these talented students to occupational options that don't require a four-year college degree."
The 2022 Student-Remodel House is part of a partnership with the City of Kalona, the Kalona Cooperative Technology Company and several local economic development partners. Students were paid $15/hour and received their 10-hour OSHA certificate. They received special Stiletto hammers, tool belts and a bucket full of tools at the dedication ceremony.
The remodeled home is in a vibrant community and is ideal for a low-to-moderate income family. In addition, The East Central Iowa Council of Governments, a partner in the program, will provide downpayment assistance for the future buyer.
The Kalona home is the second remodel since the Student-Built House Program was reinstituted after an 11-year hiatus in 2018. Plans for future new and remodel homes are in progress.