NAHB Member Appointed to Montana Affordable Housing Task Force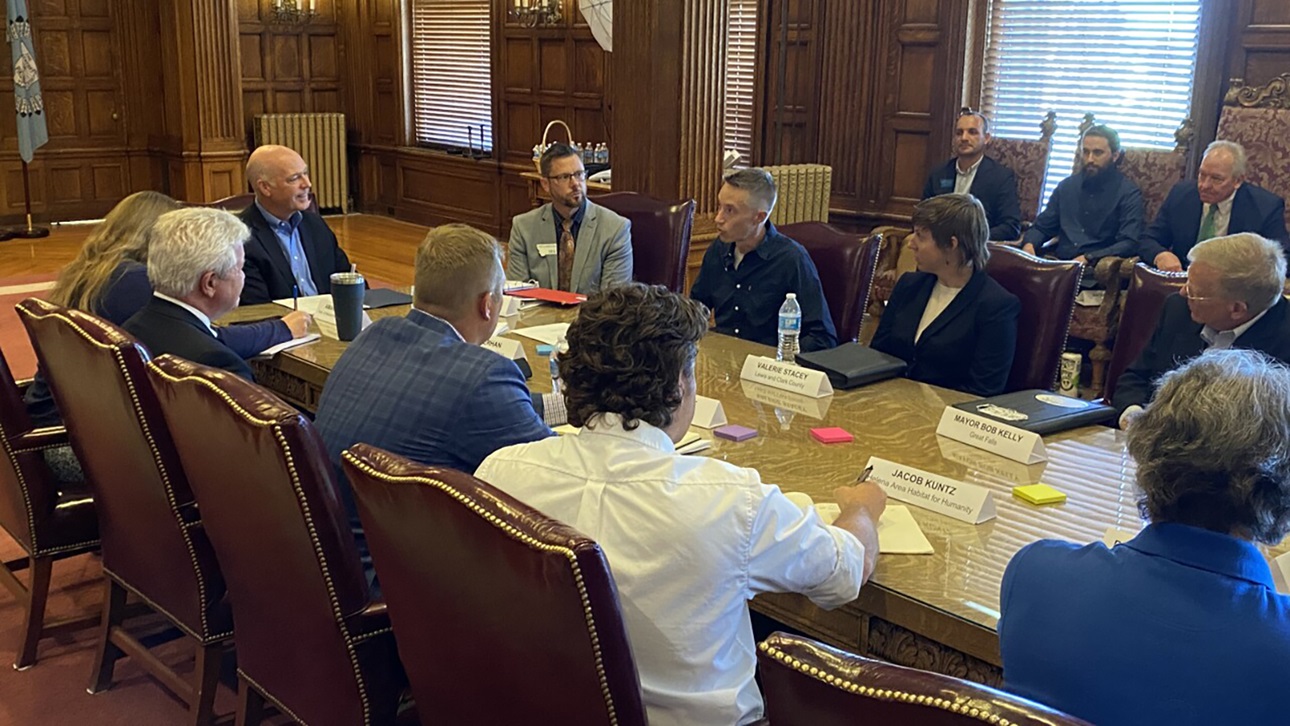 NAHB member Eugene Graf, owner of E.G. Construction in Bozeman, Mont., has been selected to serve on a housing task force launched by Montana Gov. Greg Gianforte. The task force — comprising state agency leaders, legislators, local officials, association representatives, economists, researchers, stakeholders and advocates — will provide recommendations to make housing more affordable and attainable for Montanans.
"I'm grateful to each member of the housing task force, from the bipartisan group of legislators to stakeholders to experts to advocates for reform," Gov. Gianforte stated in a press release. "I know each of them will bring a strong voice and unique perspective to the task force."
The task force has been tasked to provide two written reports regarding recommendations and strategies to help inform statewide legislation and regulatory changes and best practices for state agencies and local governments. Strategies may include not only recommendations to boost affordable housing options but also to identify barriers to increasing necessary housing supplies, such as land use regulations, zoning restrictions and lack of labor.
"The cost of duplicative regulations, coupled with the time it takes to comply, are a real cost to any project," Graf stated. "Waiting for the privilege to begin costs money, and in a time when supplies are uncertain in cost and availability, builders are unable to predict total end costs. We are thankful to those that do show up to work, but we need to encourage growth in this labor force. Understanding these and developing a predictable model will allow a house to be produced in a more affordable manor."
"I look forward to exploring all ideas that are presented, and working together with the governor's office and the legislature to develop policies that meet this goal," he added.
Montana joins a growing list of states and local municipalities launching similar task forces and working groups to help combat the housing affordability crisis. For example, former Minnesota Gov. Mark Dayton compiled a Task Force on Housing in 2017, including NAHB members Mike Paradise and state Sen. Rich Draheim, to produce More Places to Call Home: Investing in Minnesota's Future — an action plan that included 30 recommendations to help bolster supply, strengthen homeownership and to make housing a priority.
HBAs have also been proactive in collaborating on legislative initiatives to help address housing affordability. The HBA of Michigan, for example, helped form the Housing Michigan Coalition in 2021 and serves as part of the executive committee, alongside three other local organizations, which has continued to grow the coalition's membership and efforts.
"Michigan's housing crisis is a serious issue, and we are running out of time," noted Dawn Crandall, HBA of Michigan's executive vice president for government relations, in a statement. "Our coalition represents a diverse group of governmental, community and business partners, but we speak with one voice."
The coalition worked with a bipartisan group of lawmakers to create a package of legislative initiatives "to address the housing shortage and the dire consequences it could have on economic, cultural and social development across the entire state," she added.
Learn more about housing affordability and structural inequities in land use and housing, and efforts to address these issues, on nahb.org.