Strong Vision Proves Key to Creating Successful Design-driven Development
If Bob Appert and David Washburn could sum up their experience bringing to life White Oaks Savanna, they might put it like this: Stick to your vision and "double your timeline." These lessons might have been hard earned, but with each new house that's built, their vision is coming to life.
Here's how they've created a successful model for a design-driven development in a mid-sized Midwestern metropolitan area.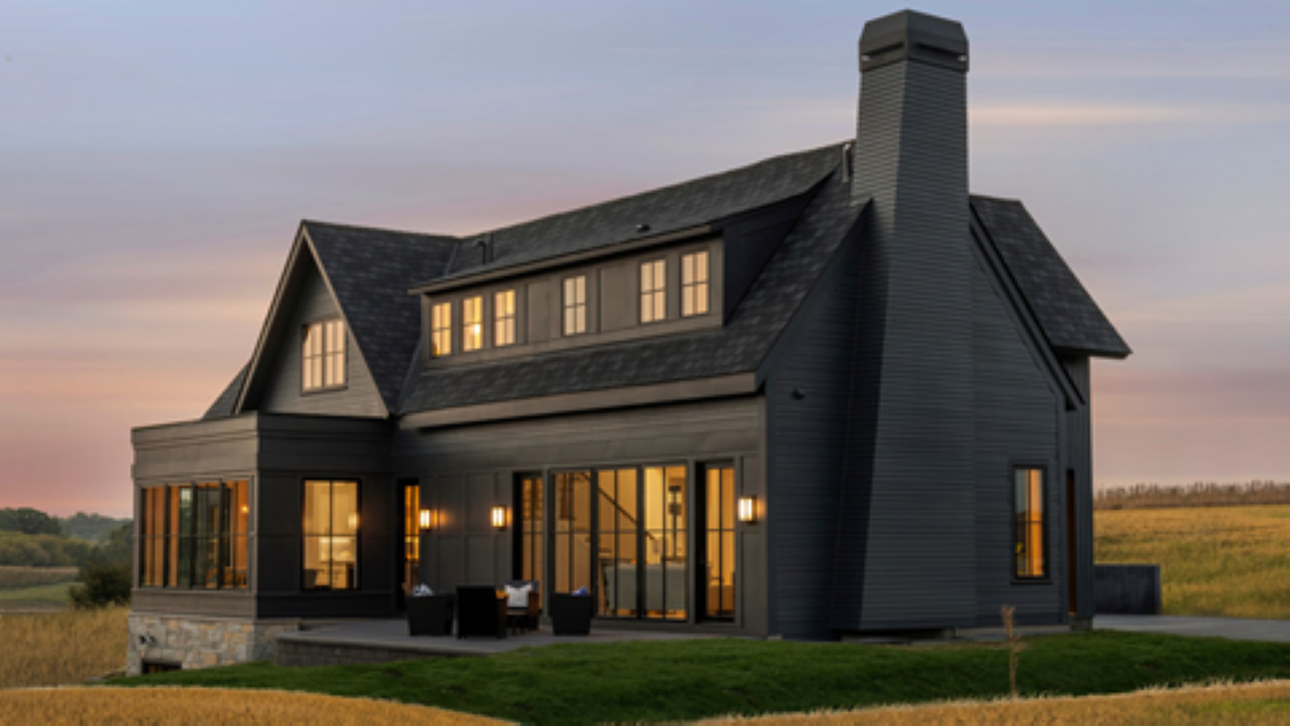 Dreaming up White Oaks Savanna
White Oaks Savanna sits on gently rolling hills covered in restored prairie plants and 100-year-old oak trees interspersed with wetlands. Built on two former farmsteads, east of the Twin Cities of Minneapolis and St. Paul, Minn., the 320-acre development was launched in 2017.
Washburn farmed one of two parcels in the 1990s and 2000s, and he had grown to love the land. Rather than selling out to the highest bidder when it came time to retire, he decided to take matters into his own hands. In local builder Appert, he found a perfect partner. Appert was already familiar with building architect-designed homes, through his company, Redstone Architectural Home. Together, they decided to create a development that would not only sit lightly on the land but also complement it with thoughtful site planning and architecture.
Creating a Vision
To bring their vision to life, they invested heavily in the planning phase. That meant hiring a landscape architect to create a master site-plan aimed at preserving the existing topography plus plans for long-term land stewardship. Next, lots were designed with attention to how each would interact with the contour of the land, the road, and neighboring lots. Although each lot is five to seven acres, the homes and their immediate landscaping were sited on smaller (half to one-acre) portions of the lots. This was done to make sure the native plantings would dominate while still leaving space for individuals to landscape close to their homes.
If You Build it, They Will Come
The first home in White Oaks Savanna was completed in spring of 2020. As this was peak COVID-19, the spring home show was virtual, which meant the house needed to be staged, photographed, and filmed weeks in advance. The builders realized this was also the perfect opportunity to give tours to prospective buyers.
When people saw the way the modern farmhouse nestled into the landscape and experienced its 360-degree views, Washburn and Appert's shared vision was suddenly tangible. Designed by Minneapolis-based Christopher Strom Architects, the home has no "throwaway sides" No one side is saddled with utilities and other less-attractive features because each house is designed with attention to how it relates to the neighboring houses and their views. Experiencing this beauty sold people on the value of a design-driven development.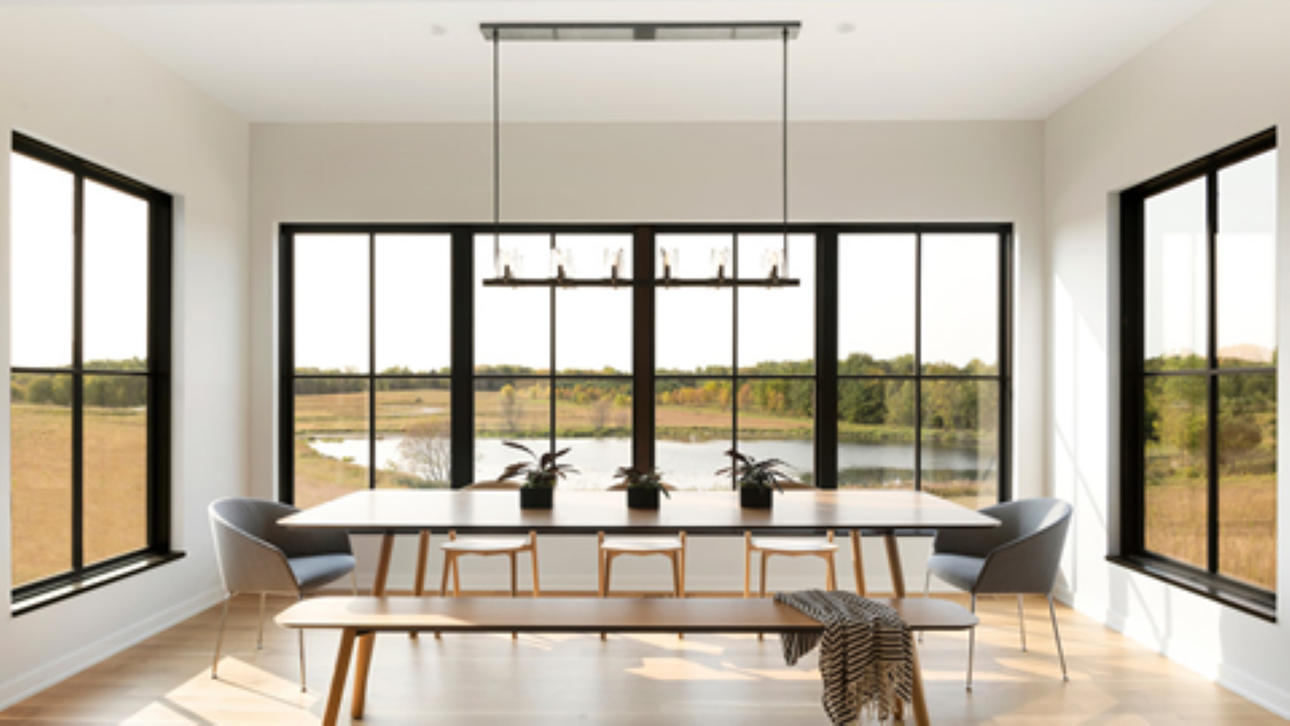 Designed for Flexibility
With the total package for building in White Oaks Savanna averaging about $2 million, Washburn and Appert assumed empty nesters would be their target audience. Instead, they've welcomed a variety of family types to the development. Some families with young children are taking advantage of more flexible working arrangements and abandoning the city for the opportunity to create a home more accommodating of working and learning needs. Other families are creating multi-generational abodes where grandparents can help with raising their grandchildren. One mother-daughter duo is building their own combined dream home. Some senior buyers are building with aging-in-place in mind. And with such a diverse group, a flexible approach to design has been key.
Contemporary and traditional homes alike are coming to life harmoniously due to the design guidelines and design review process that have been put in place. The entire site has been 3D modeled, so as new homes are added, their designs can be modified to respect neighbors' sight lines. The majority of the 30 lots included in the first phase of development have sold, and the second phase of development will begin soon.
Takeaways
Appert and Washburn assumed most of the home owners would come from the west side of the Twin Cities where the vast majority of architect-designed homes are built. Instead, they found appetite among those already familiar with the area. This included Minnesotans who had grown up in the east metro and were returning home after time spent in other states and those in the hyper-local market — people who drove by every day and became interested in what the new development could offer.
Other ingredients to Appert and Washburn's successful formula include:
A hands-on approach: They walk interested home buyers through the development and explain exactly what makes each lot unique.
A local financing partner: Working with a local bank who believed in their vision from day one made a difference in the challenging early days.
A strong digital presence: The development's website tells the story of each build as it's happening through video, photos, and more.
With their strong vision and thoughtful approach, Appert and Washburn are proving there's appetite among today's home owners for a community that's both design-driven and preservation-minded.