The Impact of Today's Home Building Challenges on Homeownership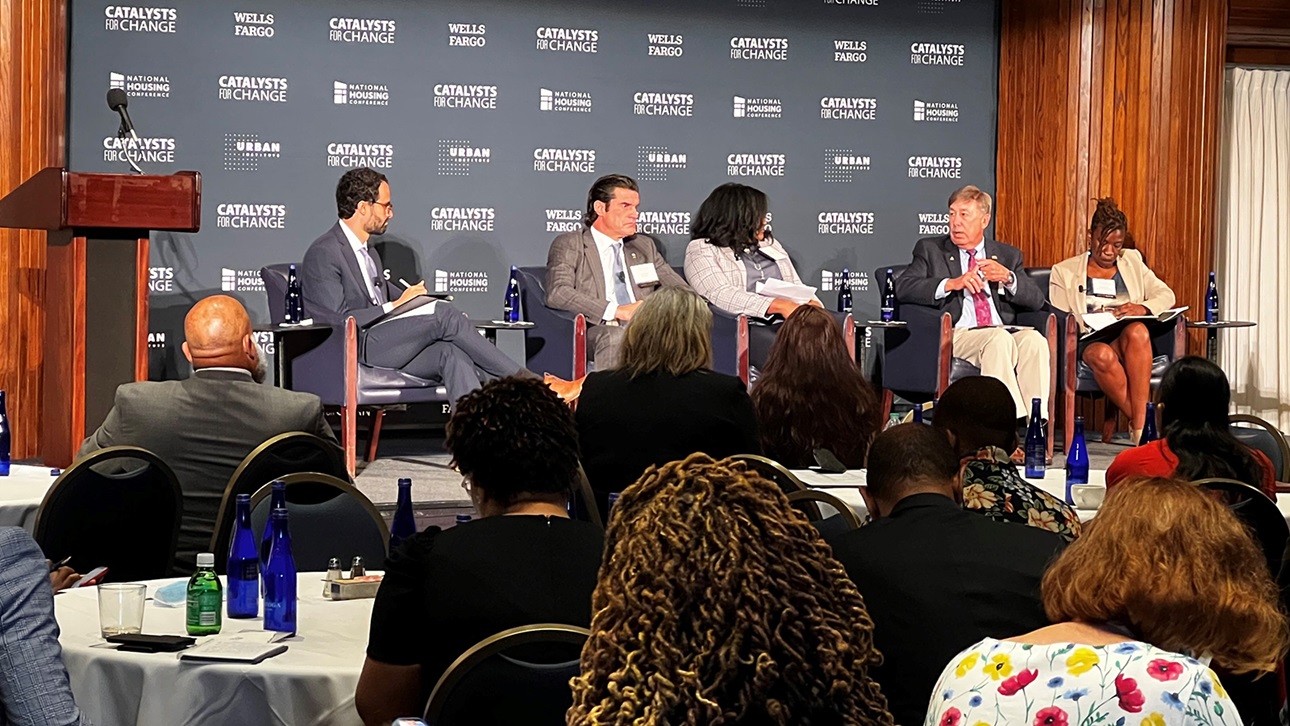 This post has been updated.
NAHB Chairman Jerry Konter joined thought leaders from across the housing industry to discuss critical challenges facing housing and homeownership as part of the "Catalysts for Change: Reducing the Racial Homeownership Gap" event co-hosted by the Urban Institute and the National Housing Conference.
Panels at the event included discussions of vertical and horizontal alignment of federal programs and resources, and best practices for closing the homeownership gap from local stakeholders. Konter participated in a component that focused specifically on federal interventions in homeownership disparities, and used the opportunity to highlight key factors keeping homeownership out of reach for many, including continuing challenges with supply-chain constraints and material prices, lack of labor to build more homes and overregulation.
"Government regulations and impact fees add roughly 24% to the cost of a typical new home. That has a huge impact on affordability," Konter stated. "Home builders support the intent of most regulations — such as a clean environment, safe working conditions, and desirable and resilient communities. But we desperately need lawmakers and regulators to understand that when you overlap thousands of regulations at the local, state and federal levels, that slows production and drives up costs."
Konter also reiterated NAHB's interest in removing tariffs on Canadian lumber, after expressing extreme disappointment last week for the Biden administration's inaction on this issue.
"It is particularly important to end tariffs on Canadian lumber shipments into the U.S. that are further fueling lumber price volatility and acting as a tax on American home buyers," he noted, adding that an increase of domestic timber harvesting would also be beneficial.
Fellow panelists included Daniel Hornung, Special Assistant for Economic Policy to President Biden; Luis C. Padilla, president of the National Association of Hispanic Real Estate Professionals; Lisa Rice, president and CEO of the National Fair Housing Alliance; and Vanessa Perry, a professor at the George Washington University School of Business and non-resident fellow at the Urban Institute's Housing Finance Policy Center.
Learn more about housing affordability challenges on nahb.org.
Watch the event in full below.