Check Out the Gingerbread House That She Built
Some kids in Boston recently got the chance to put their building skills to good use at popular restaurant Davio's Boston Seaport. Davio's owner Steve DiFillippo and Mollie Elkman, author of The House That She Built, hosted a gingerbread house-building event to inspire kids to consider careers in the home building industry.
The House That She Built is a children's book featuring women with careers in the building industry based on a real home built in Utah by an all-female team. Two women carpenters who worked on the home in Utah, Merissa Piper and Kristine Geans, along with Davio's pastry chef Edith Bianchi, walked the kids through the steps of building their gingerbread houses.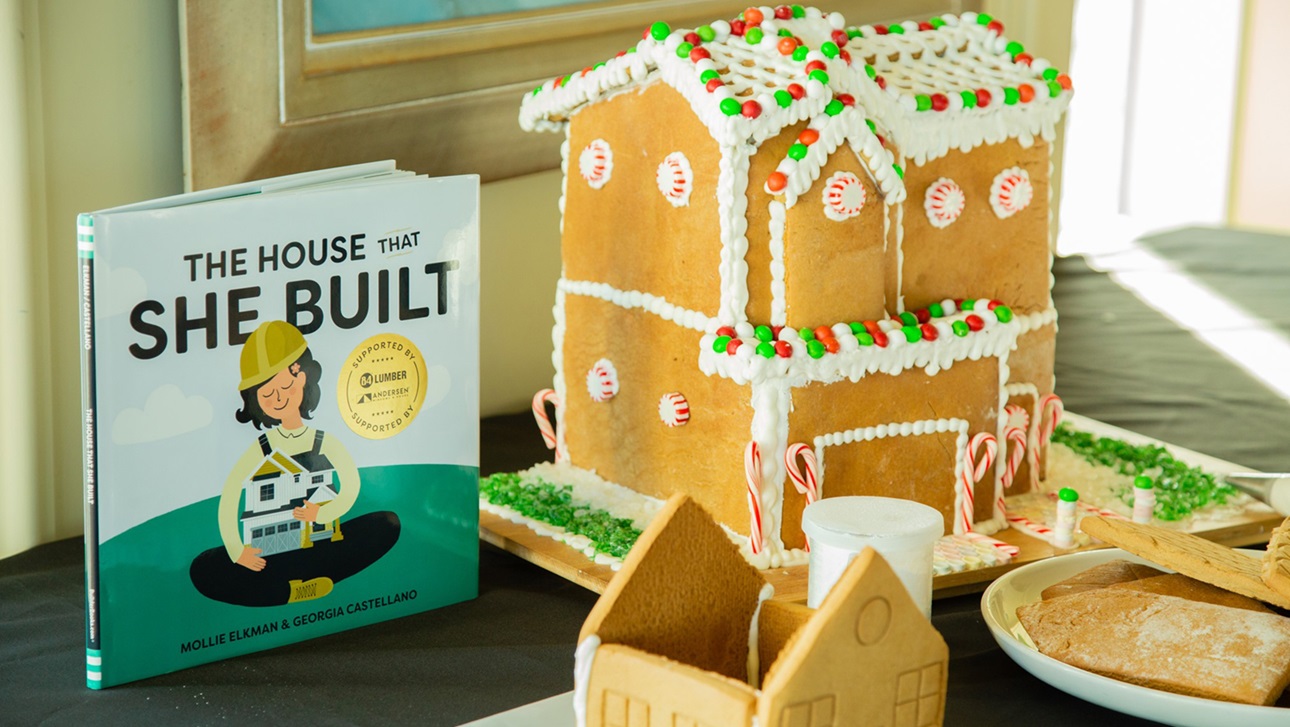 All three women provided insight for structuring the gingerbread houses to avoid collapse. Bianchi even admitted that her first attempt at building a gingerbread house failed; the house collapsed.
She said she had to think of it from the carpenter's perspective. Her second attempt at building a gingerbread house was a success and was on display for the kids to use as a model for their miniature building projects.
Elkman and DiFillippo know how important it is to follow passion over gender bias. Davio's owner doesn't know if he would be where he is today if he hadn't found his love for baking with his sister's Easy Bake Oven as a child.
"Exposure to the trades at a young age will help facilitate conversation before career-based bias can form," said Elkman said. "The House That She Built is only the beginning of inspiring diversity and inclusion for future generations of the skilled workforce for the housing industry."
To get a copy of The House That She Built and help support future industry professionals visit shebuiltbook.com. The book is supported by industry leaders 84 Lumber and Andersen Windows & Doors. Proceeds benefit workforce development initiatives in the home building industry.