Building Codes
Most cities in Texas near Harvey's landfall (Corpus Christi, Port Aransas, Ingleside, Rockport, Portland) build to the 2012 or 2015 IRC. Although several small- to mid-size cities and many counties in Texas do not enforce a building code, the Texas Windstorm Insurance Association requires construction to the 2006 IRC for buildings within the first tier of coastal counties (Cameron, Willacy, Kenedy, Kleberg, Nueces, San Patricio, Refugio, Aransas, Calhoun, Matagorda, Brazoria, Galveston, Chambers and Jefferson counties). It also requires compliance inspections.
Damage Assessment Results
Of the 1,983 homes evaluated in Texas, a relatively small number suffered complete loss of roof framing, wall framing, wall sheathing or windows due to hurricane winds. The statistical analysis identified damage to roof coverings, wall coverings, and windows as the most important contributors to the overall wind damage level.
Based on that analysis, damage levels for each of those three components were charted by the year of construction; Houses constructed after 2003 showed significantly lower levels of damage to wall and roof coverings and windows.
On average, homes constructed before 2003 suffered minor to moderate damage to roof coverings. The average home constructed after 2003 typically had no damage or minor roof damage.
Homes included in the study generally had either no wall damage or minor wall damage; however, homes constructed before 2003 performed the worst. Homes built between 2003 and 2009 were more likely to have no damage. (See Figures 1-2.)
Figure 1. Histogram of damage to roof coverfor Year-of-Construction subsets in Texas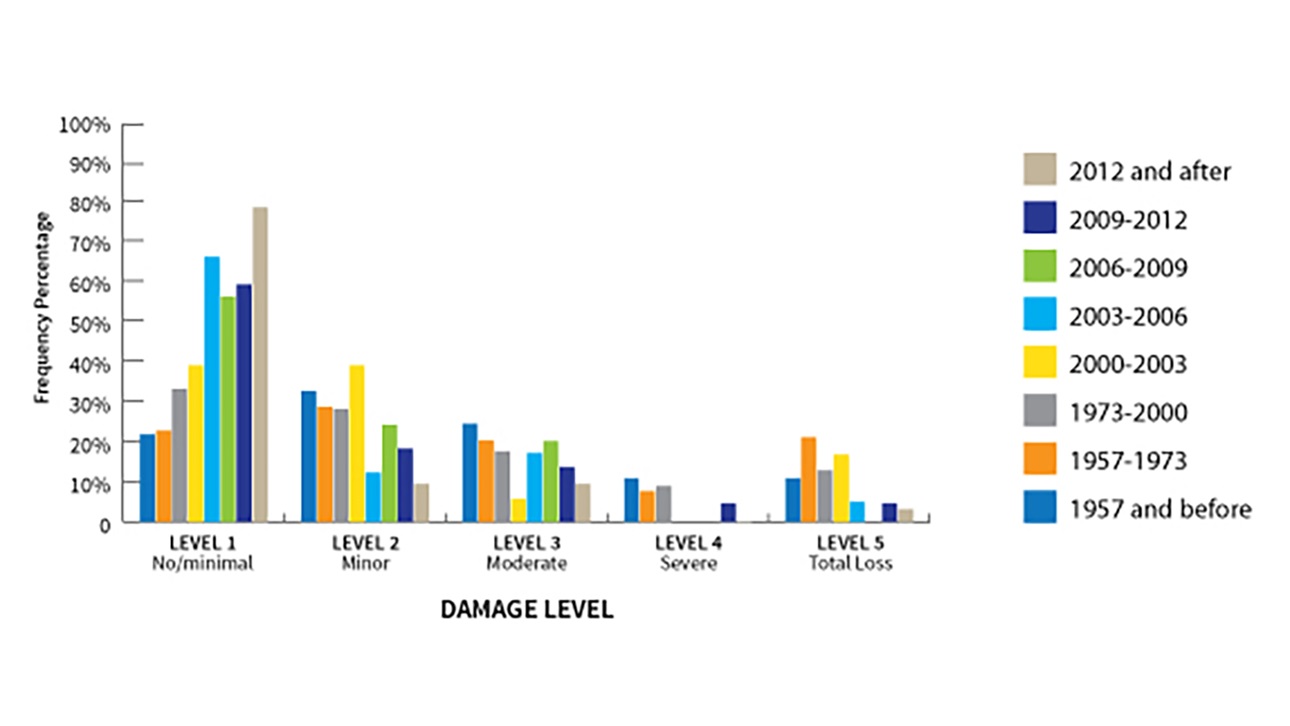 Figure 2. Histogram of damage to wall cover for Year-of-Constructionsubsets in Texas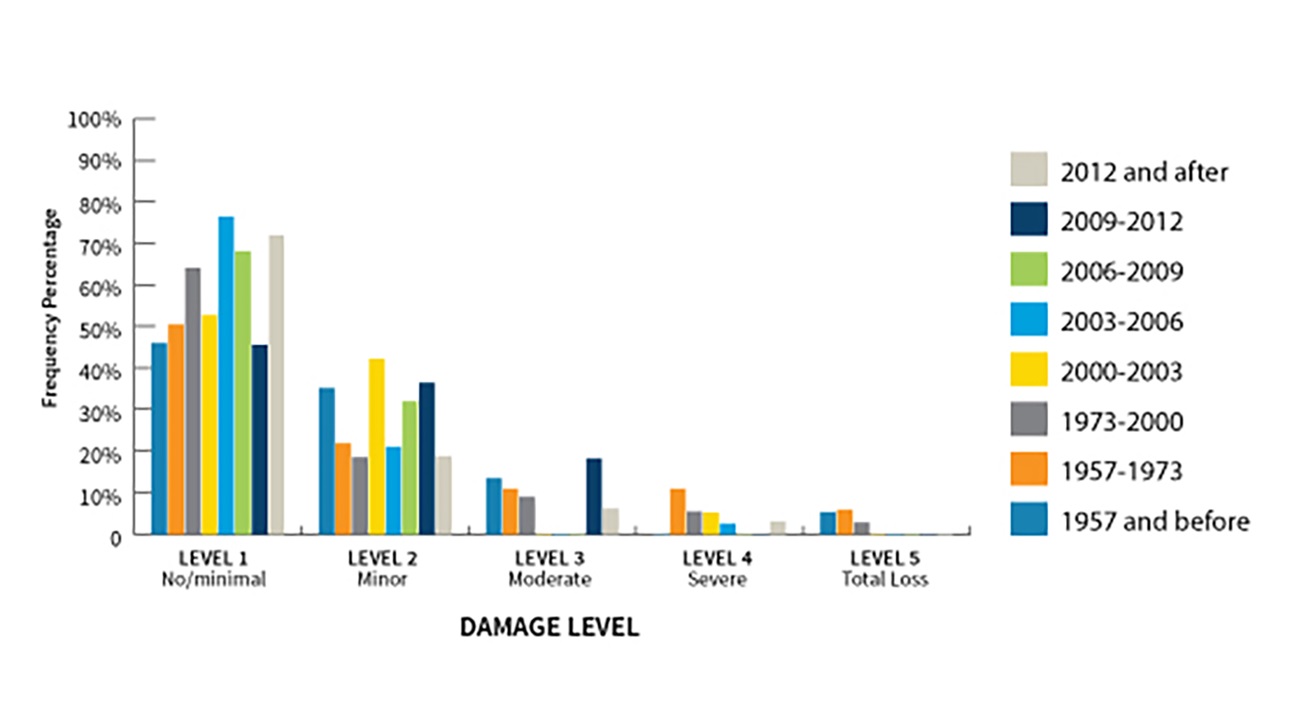 Damage Assessment Summary Report 
Download a copy of the full summary report detailing damage assessment from Hurricanes Harvey and Irma.