Kit Carson Electric Cooperative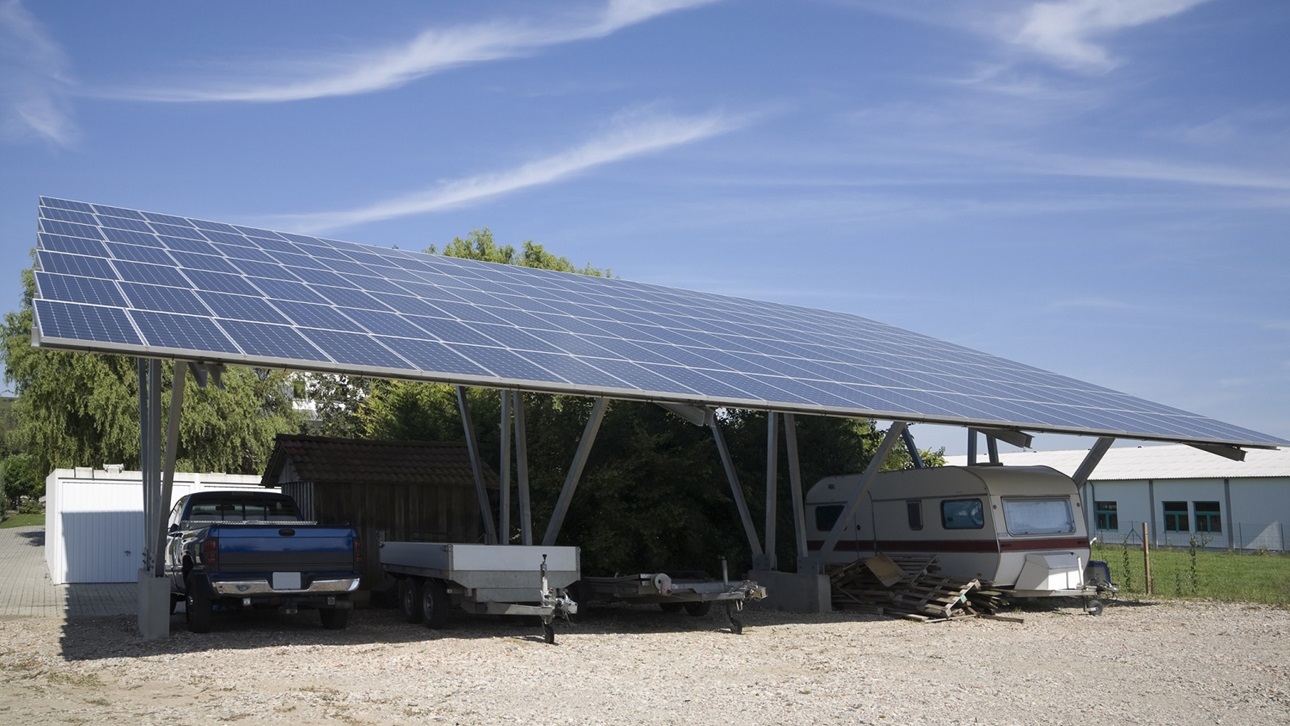 Solar System Financing
Location: Taos, N.M.
Size: 100 kW
Structure: Third-party power purchase agreement
Status: Fully subscribed
Hosted on a parking canopy at a local charter school in Taos, New Mexico, this 100-kW array was built in 2012 and was the first community solar project in New Mexico. The Clean Energy Collective (CEC), a third-party solar developer and financier was a key project partner. Through this structure, the CEC owns and operates the system, and Kit Carson Electric Cooperative purchases the electricity through a 20-year Power Purchase Agreement (PPA). While the CEC operates and maintains the array, individuals who purchase panels receive credits on their electric bill and are still able to take advantage of federal and state tax credits (for the portion that they purchased).
Serving the community was a critical project goal – the panels were installed by local labor from Sol Luna Solar, based in Albuquerque. A local contractor was also used to assemble the steel poles that support the canopy. The canopy's placement on school grounds serves as a key education tool for students and helped with marketing community solar benefits to reach families with mixed income levels and build a broader customer base.
Customers of the electric cooperative were able to purchase individual panels, which at the time was much less expensive than purchasing an on-site (at the customer's home) system outright. To help lower-income customers, the CEC also had options for financing with multiple payments, so that co-op members didn't have to pay for each panel upfront.
Since this initial community solar project, Kit Carson Electric Cooperative has installed 17 solar arrays totaling over 19.8 kW. The cooperative now has several projects with solar plus battery storage, which can increase community resilience when power outages occur.
Several challenges and lessons learned came out of this first-ever community solar project in New Mexico:
Challenge: Navigating State/Regional Grid Operator Rules
Kit Carson has a capped percentage of renewable sources that they are allowed to own, so the cooperative had to consider this when they were deciding the ownership structure.
Resolution
This is where the CEC came in, as the project is not owned directly by Kit Karson, but by the CEC.
Challenge: Ever-changing Incentives
Kit Carson Electric Cooperative attempted to get an extension for a "three-to-one" credit with the New Mexico Public Regulation Commission, which would have tripled the monetary value for the array's earned Solar Renewable Energy Certificates (SRECs). The community solar project did not end up meeting the extension deadline.
Resolution: Finding Ways to Keep Costs as Low as Possible
This was key to reaching a diverse set of customers. Having the Clean Energy Collective as a financing partner helped reduce upfront costs for members who wanted to pay for their panels over a longer period of time.
Challenge: Project Delays
Figuring out financing, working through site issues to find the best location, and unexpected bad weather all contributed to a longer timeline for construction.
Resolution: Engaging a Community Committee to Help Manage Expectations about Project Delays
The committee had over 50 people in the community that had diverse income levels and backgrounds, with a board that helped make collective decisions to serve the best interest of the community. This group also helped the project manage other roadblocks.