Fremont Community Solar Program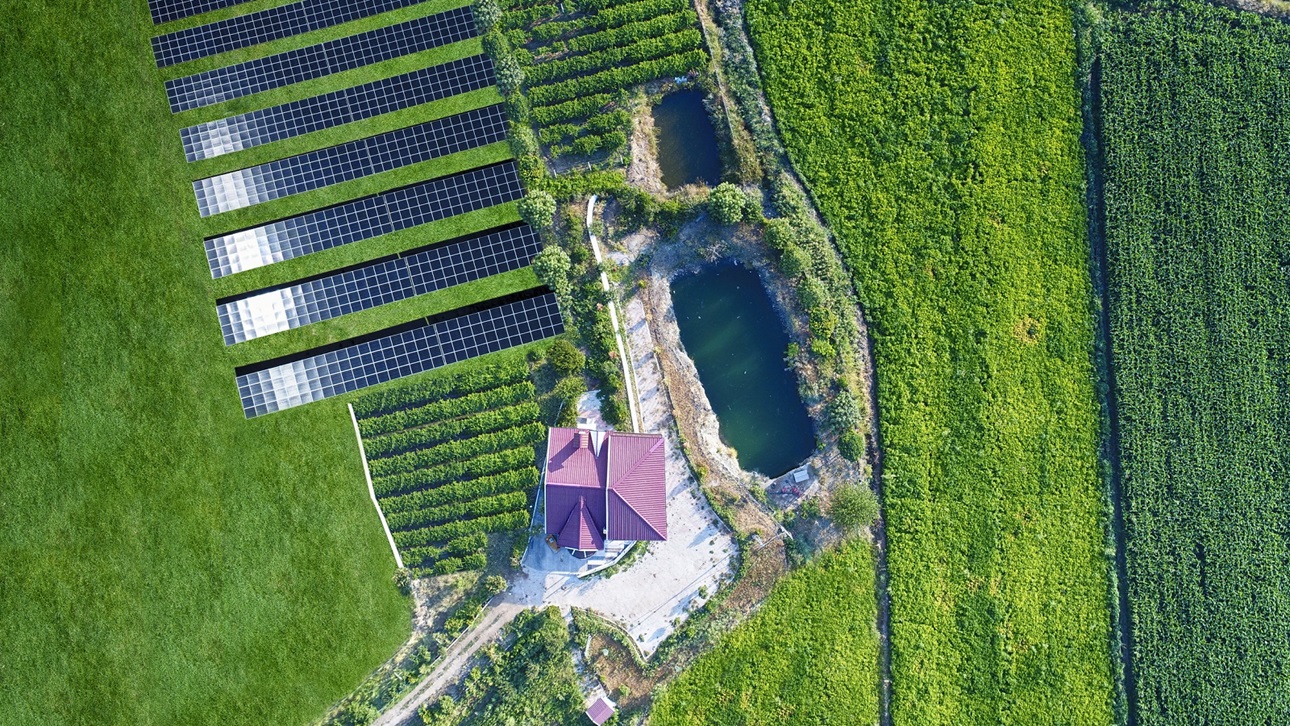 Location: Fremont, Neb.
Size: 1.55 MW
Structure: Utility-driven; Purchase individual panels up to 80% of household consumption OR purchase blocks of solar output (150-kWh blocks) at a fixed price for 20 years
Status: Fully subscribed
Initiated by the Fremont Department of Utilities, this large community solar project broke ground in 2017. The city was looking to decrease its dependence on fossil fuels – at the time, all of Fremont was powered by two coal-fired power plants. To increase its energy diversity, the city started by contracting with a Power Purchase Agreement (PPA) for wind energy. The City Administrator then wanted to further explore opportunities for expanding solar energy access.
Fremont residents have three options for participation. One includes a direct purchase of panels, with each panel producing approximately 43 kWh per month. This option allows the purchaser to take advantage of the federal tax credit for solar. Another option allows residents to purchase "shares" of solar energy. One share is equivalent to 150 kWh per month, so if a household uses around 900 kWh of energy monthly, purchasing 6 shares would offset their entire monthly load. For this scenario, however, as part of the local utility's policy, households can only purchase up to 80% of their annual consumption and businesses can purchase up to 50%. Community solar participants can also choose to mix-and-match purchasing individual panels with buying shares.
A one-time refundable enrollment fee applies, and participation in the community solar project can be transferred to other Fremont residents, without any penalties. The project is located on a 10-acre parcel adjacent to a local coal plant – the site itself allows people to see the stark contrast between the two power sources and serves to educate visitors with tours. Additionally, for education and transparency, the city posts daily, monthly, yearly, and annual solar production data.
To navigate challenges, the project ended up receiving a technical assistance grant from the Department of Energy. Some of the challenges and solutions associated with this project are highlighted below:
Challenge: Financing
The project team could not find local lenders willing to fund upfront costs.
Resolution: Creative Financing Solutions
The community solar project ended up being financed through the utility's reserves. This project was unique in that it was led by a municipal-owned utility, so this option was available for financing.
Challenge: Keeping Up with Consumer Demand
The city didn't anticipate the need for two phases, but eventually initiated a second phase of the program in 2018 because of the high demand — more than 100 people were on the waiting list after the initial project was fully subscribed.
Resolution: Learning Best Practices for Understanding Consumer Needs
Surveying potential participants was key. To do this, Fremont received Federal technical assistance grants, and teamed up with the Smart Electric Power Alliance to survey Fremont residents. The project team learned that 70% of those surveyed were interested in solar energy, which was a surprise initially to city officials but helped explain pent-up demand.
Challenge: Education
Based on results from a survey put out by Fremont Department of Utilities, 35% of those surveyed did not understand community solar. This was an important hurdle to learn how to manage because educating and clarifying inaccurate information about solar takes training and time.
Resolution: Valuable Public Partnerships
With help from the Department of Energy, the project team was able to leverage the knowledge of subject matter experts to assist with collating survey data to improve and potentially replicate program structure for future projects.