Log Homes Open House Month Continues With Hybrid Approach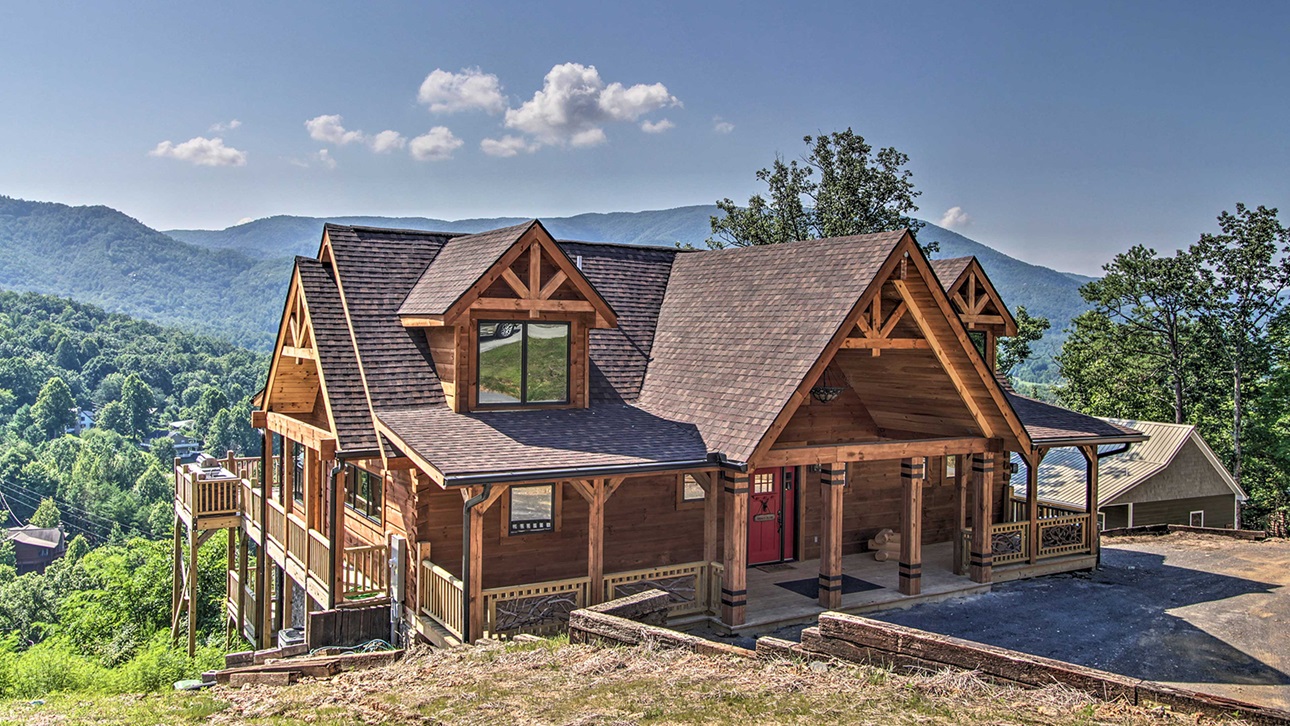 This July marks the 10th annual National Log Homes Open House Month, and log-home companies are eager to open their doors to new customers who may be contemplating a log or timber home after months quarantining at home.
"After being confined to home for an extended period, we have seen countless home owners choose to enhance their current living arrangements," shared Bobbi Landis, marketing director for Timberhaven Log & Timber Homes.
"Some owners are looking for a custom log or timber frame addition or studio garage, for example," she added, "while others want to integrate an outdoor living area via a timber frame pavilion, extended heavy timber porch and the like."
Last year, log-home companies had to re-approach their open house process with new health and safety protocols in mind, and utilized a number of digital tools to help engage customers who might be considering log or timber homes. Such tools continue to be an asset even in the wake of COVID-19 as customers seek to get a better understanding of the options available to them and a sense for how these homes live as they start their journey toward their dream home.
"Virtual tours offer fantastic opportunities to illustrate variety in design, style, finishes and more," Landis stated. "Clients have noted using the 360 tours to help get a feel for dimensional space, while others have appreciated seeing the differences between home product lines, roof systems, and more."
Log homes have long been prevalent in areas that have grown increasingly popular in the past year, as home owner interest has shifted more toward more affordable housing in suburbs, exurbs and rural communities as telecommuting opportunities have increased. Whether it's a rustic log home retreat in the mountains or a timber pavilion in the back yard to provide a local respite, log-home companies are utilizing the opportunity with targeted marketing campaigns for these various interests.
"The warmth of log and timber homes has always been a draw for prospective home owners," noted Jeff Clements, vice president at Honest Abe Log Homes and president of NAHB's Log & Timber Homes Council. "In the wake of this past year, that draw and the importance of home has only become stronger, and we are now seeing home owners incorporate it into all aspects of their homes."
Consumers looking to learn more about log homes and check out all of the options available for them to explore the possibilities can visit loghomes.org, produced by NAHB's Log and Timber Homes Council.