Log Cabin Building: How to Choose a General Contractor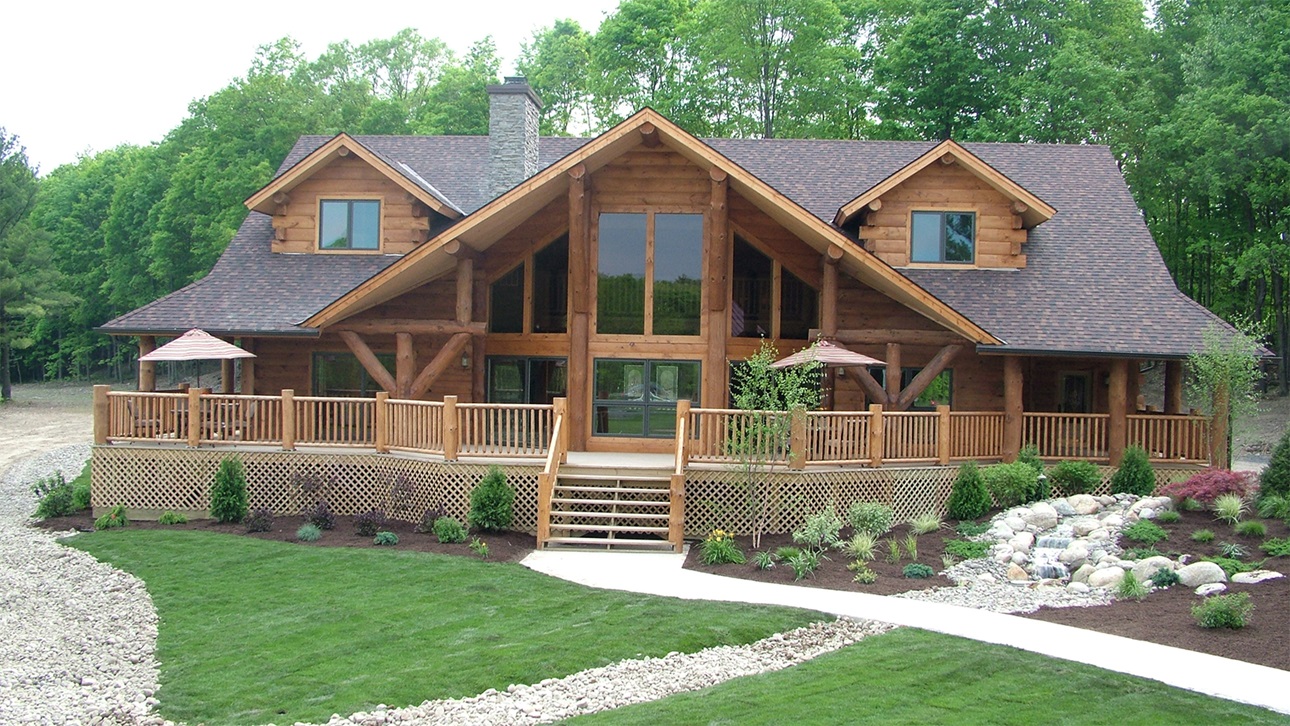 Plenty of log home enthusiasts dream about one day living in their perfect cabin, but maybe not about all the work that goes in to building a perfect cabin.
Some log home kit manufacturers, such as eLoghomes, provide a construction service to assemble the kit and complete the shell of the cabin. However, there are many moving parts to a new home build before it's move-in ready.
That's why you'll need to hire a general contractor.
Put simply, general contractors coordinate and manage all the supplies, activities and people involved in a construction project. They'll oversee the day-to-day construction of your log cabin from start to finish, which can be a big help for home owners who don't have the time or experience to lead the project.
Experienced general contractors usually have a deep lineup of subcontractors and suppliers they've built relationships with over the years, which helps them keep projects on schedule. They're also likely to have previous experience in the trades, and will understand how to schedule and prioritize everything from securing permits to HVAC installation.
Generally, it's best to reach out to at least three prospective general contractors before hiring one to find the right fit.
Here are a few things to look for when you're searching:
| | |
| --- | --- |
| Green Light | Red Flag |
| Effective communicator, attentive listener | Slow to respond, does not seem to listen |
| Gladly provides at least three references and has solid online reviews | Doesn't provide references, poor online reviews |
| Invites you to their jobsite — it's neat and orderly when you visit | Prohibits you from visiting a jobsite, or the jobsite is in disarray |
| Provides information about the company's insurance, financial references and suppliers | Is vague or defensive about insurance, licenses and other company details |
| Provides details about subcontractors, and how they vet and hire them | Can't provide details about subcontractors |
| Provides an itemized estimate and clearly states whether it is an estimate or fixed price | Doesn't provide clear timelines or estimates, or asks for a large amount upfront (such as half) |
| Is experienced with log homes | Has no experience with log homes or can't explain how they will manage your project |