eLoghomes Launches New Website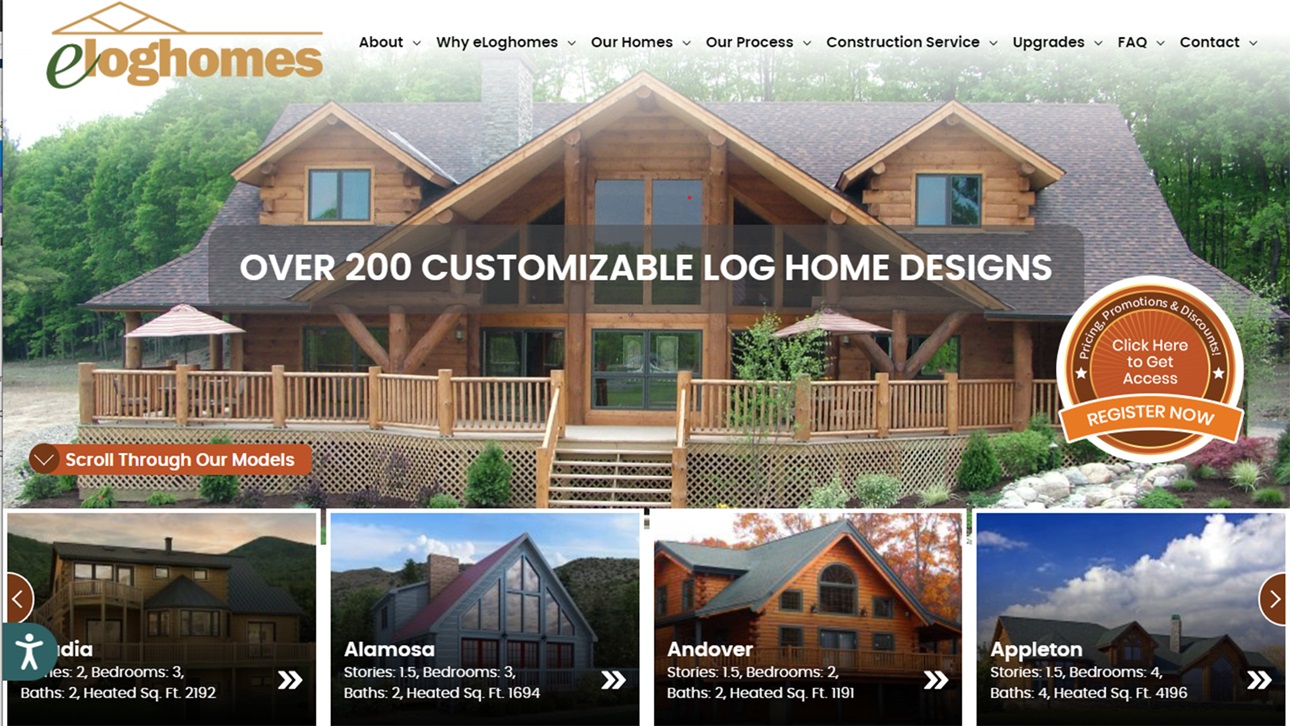 eLoghomes has launched a new website
The company produces and ships its range of more than 200 customizable log home models nationally and installs the "shell of the home" through its construction service division.
Gary Rosenfield, president and CEO, commented, "We are extremely excited about the launch of our new website. Our team set out to elevate our customers' experience with more content, upgraded imagery and improved navigation, and we achieved our objectives."
eLoghomes has introduced an easy-to-use selector for its 200+ models, provided more information on its construction service, and added additional content on the energy efficiency of log homes.
Headquartered in North Carolina, eLoghomes designs and manufactures customizable log home materials packages, which it sells directly to consumer home buyers across the United States. It also offers an optional construction service to install the customer's package.
The company has a strong online presence to complement in-person sales centers based in North Carolina and New York, and provides exceptional support to its customers throughout the entire process, from the initial blueprints to delivery of the home.
For more information, visit eloghomes.com.