StoneMill Log & Timber Homes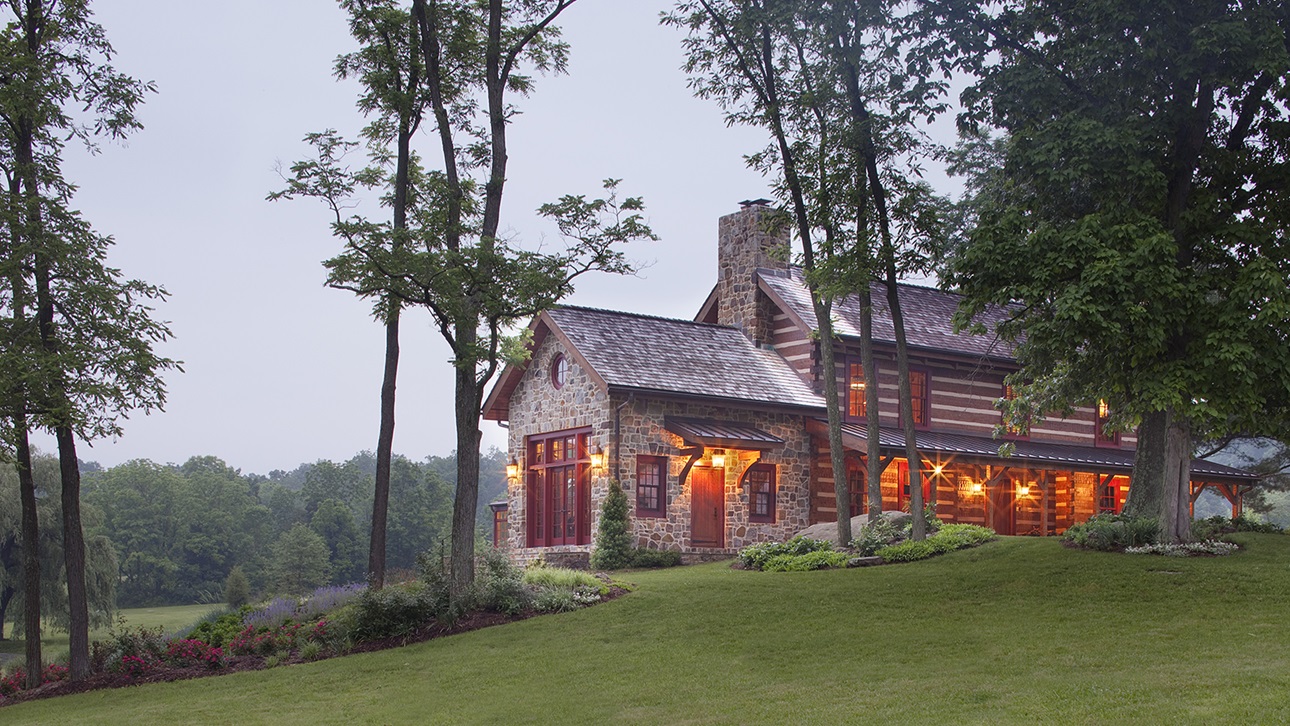 Comfort… security… coziness… warmth… This is how customers describe their StoneMill log and timber home. Since 1974, aspiring homeowners across the United States have trusted StoneMill to transform their ideas and visions of log and timber home living and turn them into reality. From the beginning of a conceptual design to the end of construction, StoneMill guides you in the design-build process every step of the way.
The StoneMill Design-Build Process
What do you envision as your ideal home? Select and modify one of our standard plans or we'll create a custom design just for you. From a custom log home, timber frame, or hybrid, StoneMill exceeds the quality craftsmanship and support services our clients expect.
Project Management
Managing every detail of the design-build process is a daunting task. From design schedules to facilitating logistics to coordinating with subcontractors, we make sure everything aligns in a timely fashion. Our experts take care of the details so you don't have to.
Construction
StoneMill will erect your logs, take your home to the dry-in stage, and coordinate with your general contractor to complete your home. In the Knoxville, Tennessee area, we offer turnkey construction.
Browse our photo gallery: http://stonemill.com/photos