NAHB Emerging Leaders Talk Housing With Lawmakers on Capitol Hill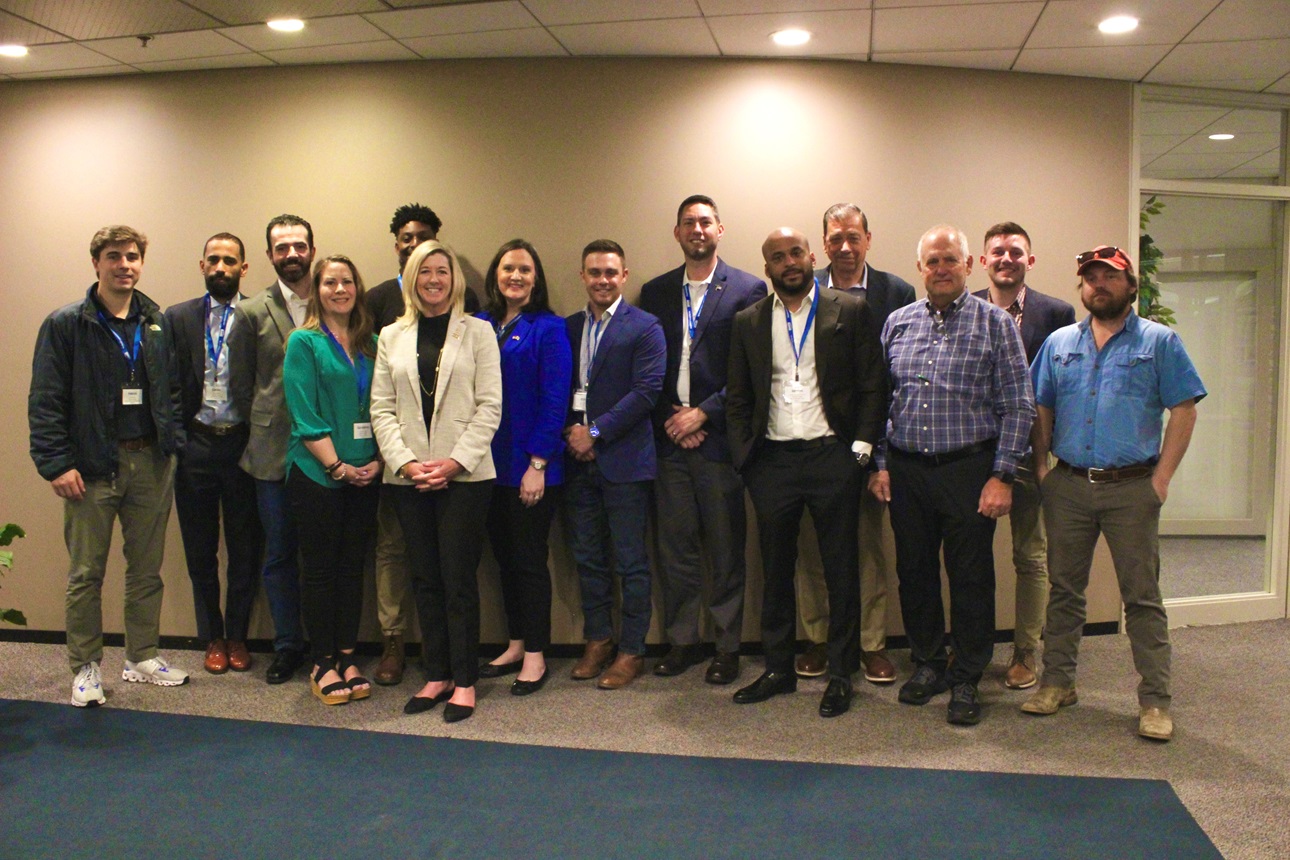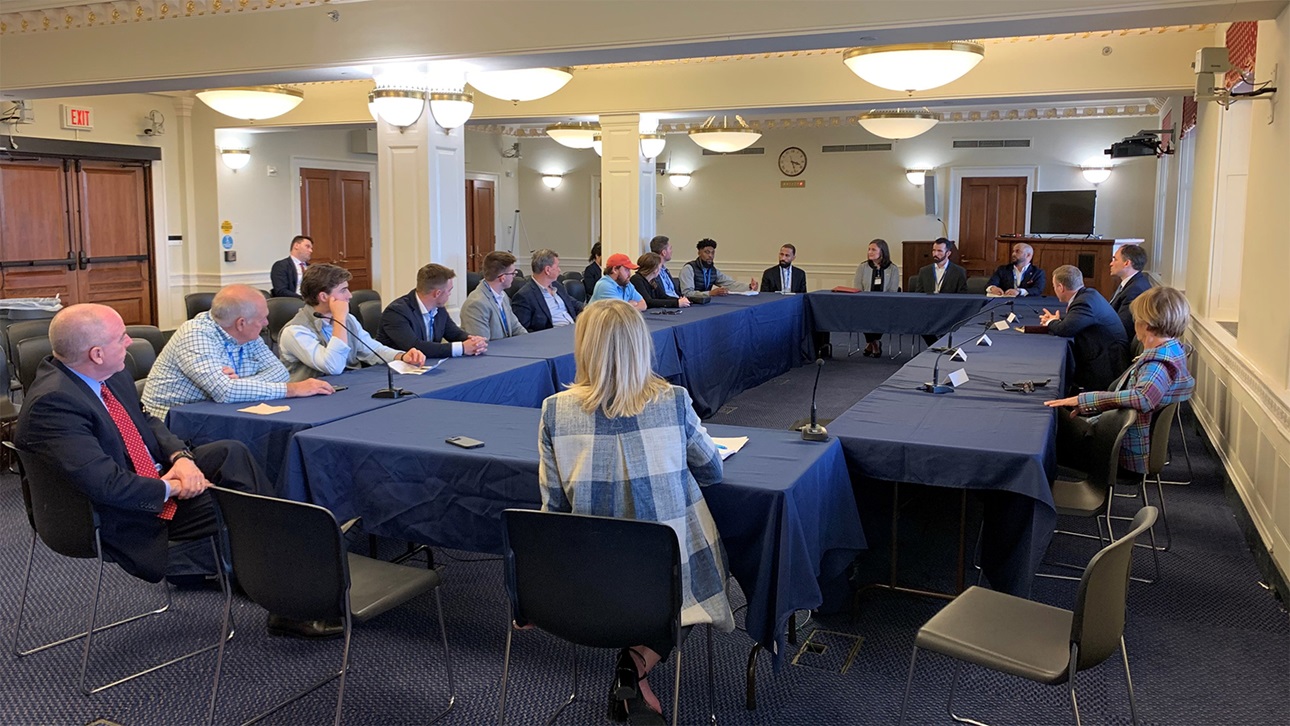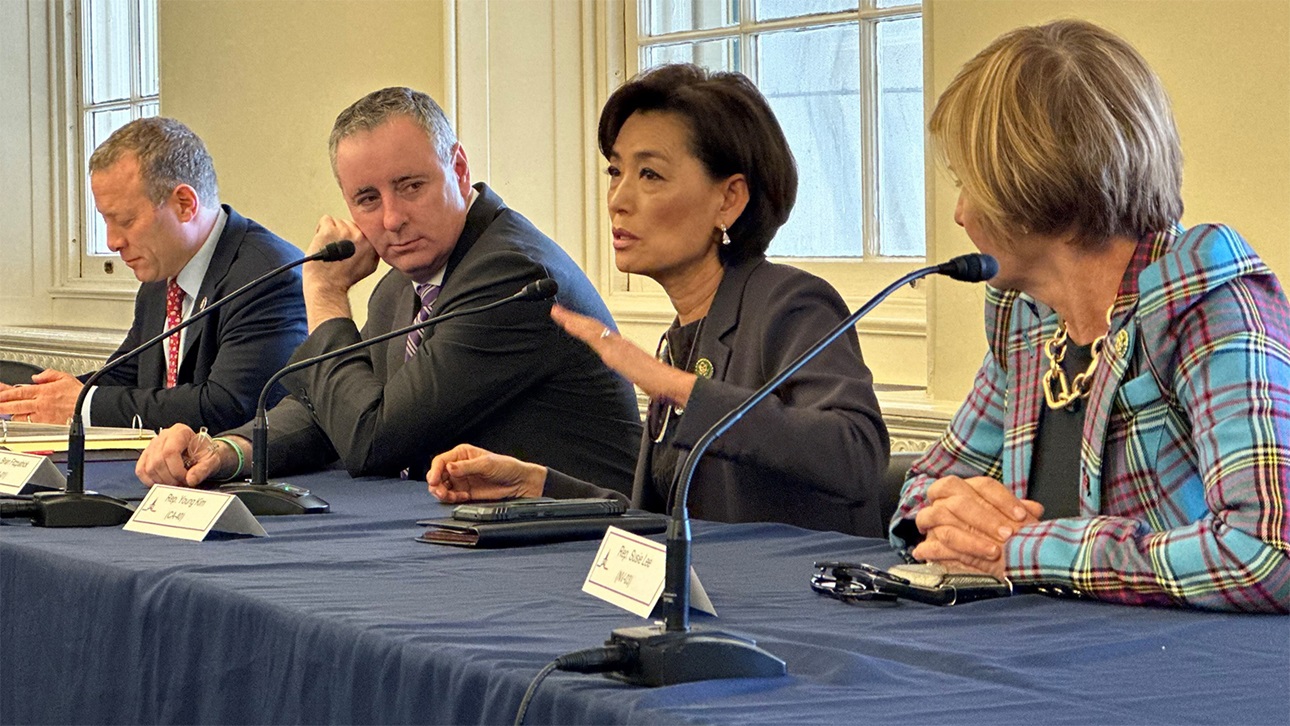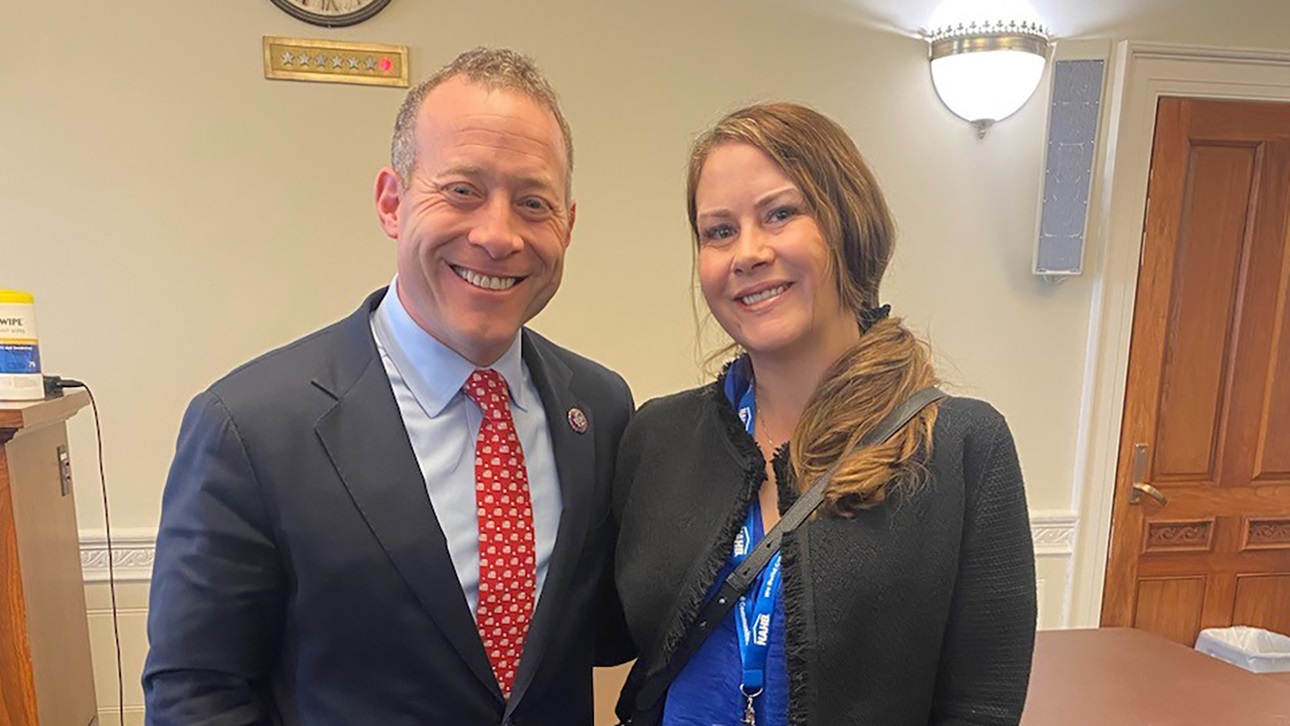 More than a dozen NAHB members interested in taking up the leadership mantle in service of the residential construction industry and our association ventured to Capitol Hill on March 29 to discuss important housing issues with members of the Problem Solvers Caucus.
The Problem Solvers Caucus is a bipartisan group of House lawmakers led by Reps. Josh Gottheimer (D-N.J.) and Brian Fitzpatrick (R-Pa.) that includes members equally divided between Democrats and Republicans who seek to foster bipartisan cooperation on key policy issues.
The NAHB emerging leaders discussed housing affordability issues with leaders of the Problem Solvers Caucus, including the need to:
Resolve supply-chain bottlenecks that will allow builders to increase production of badly needed affordable housing;
Ease excessive regulations that are raising housing costs;
Promote and fund job training programs to help alleviate the severe labor shortage in the residential construction industry and prepare individuals for careers in home building.
The group also spent two days at the National Housing Center in Washington, D.C. to learn more about the challenges that are associated with leading a national association, overcoming these challenges, and supporting home builders associations at all levels to further NAHB's mission to build homes, enrich communities and change lives.
"Although I had some understanding of the function of NAHB, I had no idea the breadth and depth of resources available to local associations and members," said Richard Searls, treasurer of the Southwest Suburban HBA in Illinois. "A visit to the Federation headquarters should be highly encouraged for emerging leaders."
"Getting a behind-the-scenes look at NAHB and the people who make it happen is a 10 out of 10 for any emerging leader," said Jake Harris, associate member of the Raleigh-Wake HBA in North Carolina. "To be with the NAHB Senior Officers and hear their stories was an amazing and empowering experience. It made me want to double-down my support because they are more than my leaders, they are now my colleagues."
"Most of these NAHB emerging leaders are new to the Federation, having just served at the local or state level for a handful of years, but they have shown their firm commitment to NAHB and our industry," said NAHB Chairman Alicia Huey. "To all current leaders in our Federation, I urge you to identify and nominate engaged members to participate in leadership programs like these. Together, we can lay a strong foundation for tomorrow."
Additional opportunities for NAHB emerging leaders will be announced as they are confirmed. If you would like to be notified about future programming, please contact
Rachel Branson
.