More Builders are Cutting Prices and Offering Incentives – But Not at 2008 Levels
As the housing market has slowed rapidly over the past several months, builders have increasingly been reducing prices and offering special sales incentives – but nowhere near the same rate as during the 2007-2008 Great Recession when the housing sector cratered.
In November 2022, a relatively high 36% of single-family home builders reported reducing their prices, and 59% were offering special sales incentives. These percentages have steadily been growing since July, when 13% of builders reported that they had reduced home prices during the previous month to bolster sales and/or limit cancellations. However, they are nowhere near the high-water mark recorded from May 2007 through March of 2008, when the share of builders cutting prices was consistently 48% or higher and reached a peak of 59% in October 2007.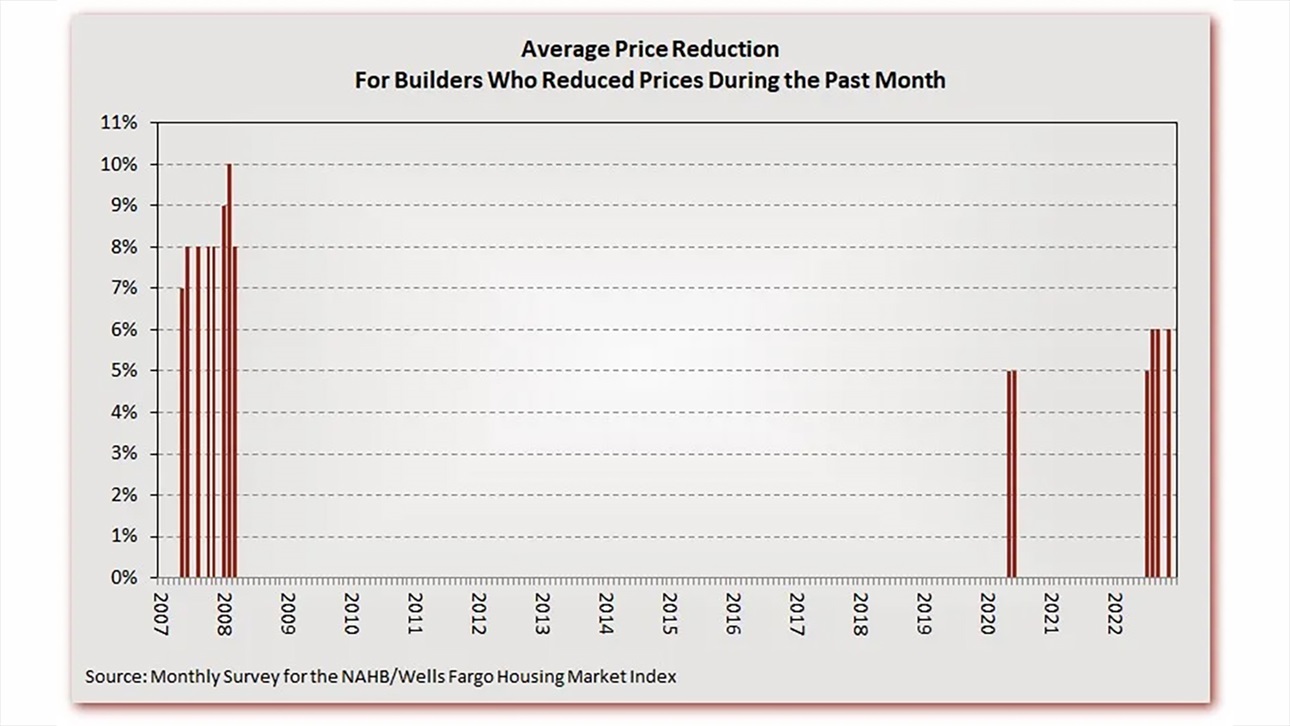 Among builders who did reduce their home prices, the average reduction was 5% in July 2022, and 6% in three subsequent surveys conducted through November. In the 2007-2008 crisis period, however, the average monthly reduction in house price was consistently 7% or higher — reaching 10% in February of 2008.
Meanwhile, the use of sales incentives (price discounts, free upgrades, etc.), which continue to be a standard business model for many home builders, has been on the rise in recent months. For a historical perspective, when NAHB first put this question to builders in May 1995, 74% reported offering sales incentives. The percentage never fell below 50 until July 2022, when it dipped to 43.
During the latter part of 2022, the share of builders offering incentives increased from 43% in July to 53% in September and 59% in November. However, during the 2007-2008 Great Recession, the share offering incentives was usually well over 70% — and peaked at 86% in December 2008.
The chart below illustrates the five most common type of incentives that builders are currently using to boost sales and/or limit cancellations: