Women Leaders Contribute to Workforce Development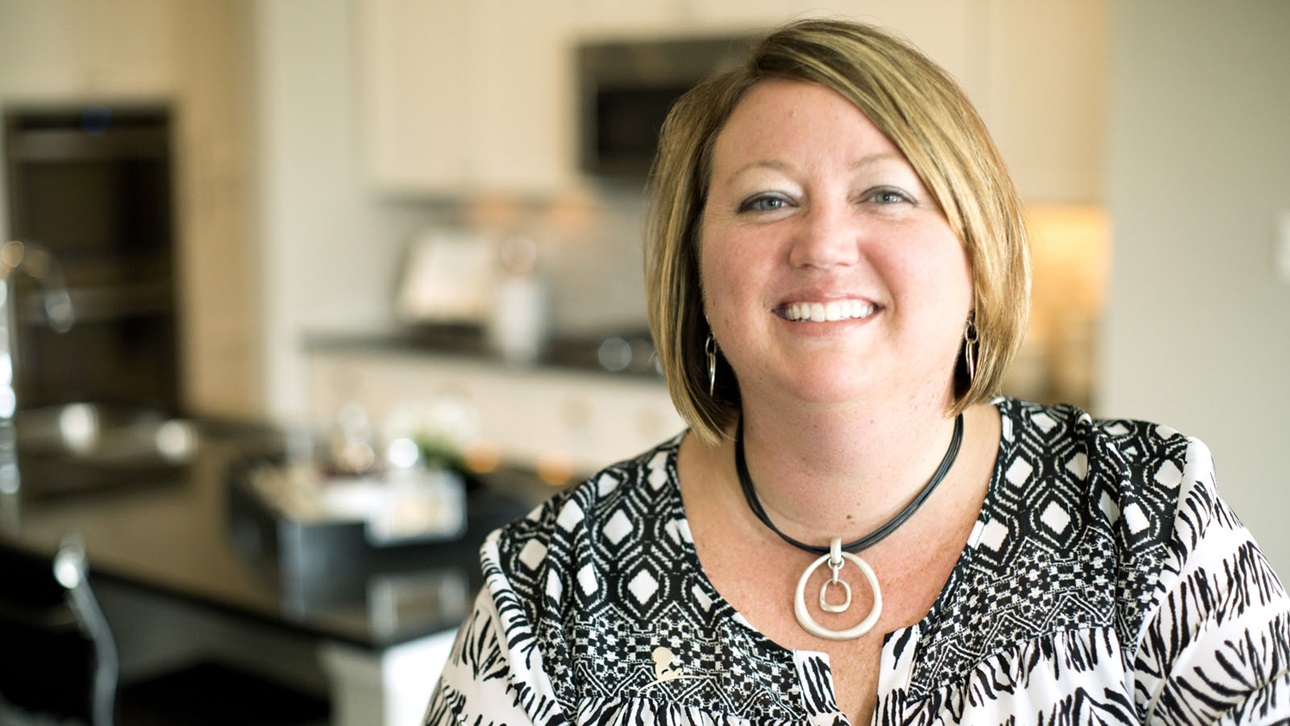 This article has been updated.
More women are working in the home building industry and taking on leadership roles to help combat the ongoing labor shortage. Eva Fryar has helped bring industry professionals and students together.
In her previous leadership role with the Professional Women in Business Council (PWBC) in St. Louis, Fryar helped pilot a local secondary schools construction management competition. Meeting the faculty from the local technical high schools helped open the lines of communication and eventually led to forming of an NAHB student chapter. The student chapter has become PWBC's central focus and a pipeline transporting young men and women from high school to careers in home building.
"I absolutely love working in this industry," says Fryar, Division President of Stepping Stone Homes, the second largest home builder in the greater Milwaukee area.
Named to ProBuilder's 40 Under 40 in 2018, Eva Fryar has a list of accomplishments that made her stand out in the home building industry. She helped grow a start-up company into one of the largest home builders in St. Louis, chaired the PWBC, and served as a judge and project sponsor for NAHB secondary competitions at the International Builders' Show. In addition, she raised $4 million through the St. Jude Dream Home project.
Fryar has always been a builder, starting with Legos as a child. She began in Civil Engineering at Purdue University but wanted something more hands-on. A career counselor suggested Construction Management, and although her initial reaction was But I'm a girl!, a summer spent rough framing and roofing houses had her hooked. After college, her first job was as a superintendent with a home builder.
"I constantly wanted to do more and learn more," says Fryar.
In 2009, she joined Payne Family Homes (now Fischer Homes), a small start-up company and created an estimating/purchasing department from scratch. Later as VP of Construction Operations of the rapidly growing company, she oversaw purchasing/estimating, field construction and architecture, and worked closely with sales, land acquisition and accounting. She eventually joined Stepping Stone Homes.
NAHB has new videos to help promote women in the construction trades. Visit the workforce development resource page to download and share the videos.
Sponsored By