FWS Releases Final Rule Re-Classifying Status of Northern Longed-Eared Bat
On Nov. 30, the U.S. Fish and Wildlife Service (FWS) published in the Federal Register a final rule that reclassifies the legal status of the northern longed-eared bat (NLEB) under the Endangered Species Act (ESA) from "threatened" to "endangered." NLEB has a 37-state habitat range stretching from Wyoming and Montana in the West, across the entire Midwest, and covering most of the East, including Maine, Virginia, North Carolina and South Carolina.
In 2015, FWS listed the NLEB as a "threatened" species under the ESA not because of the impacts of human activities but because of widespread NLEB population declines due to a deadly disease known as white-nose syndrome (WNS), impacting hibernating colonies of NLEB bats across the species' entire range. However, environmental groups challenged the FWS' decision to list the NLEB as "threatened" under the ESA because of the species continued population declines as a result of WNS.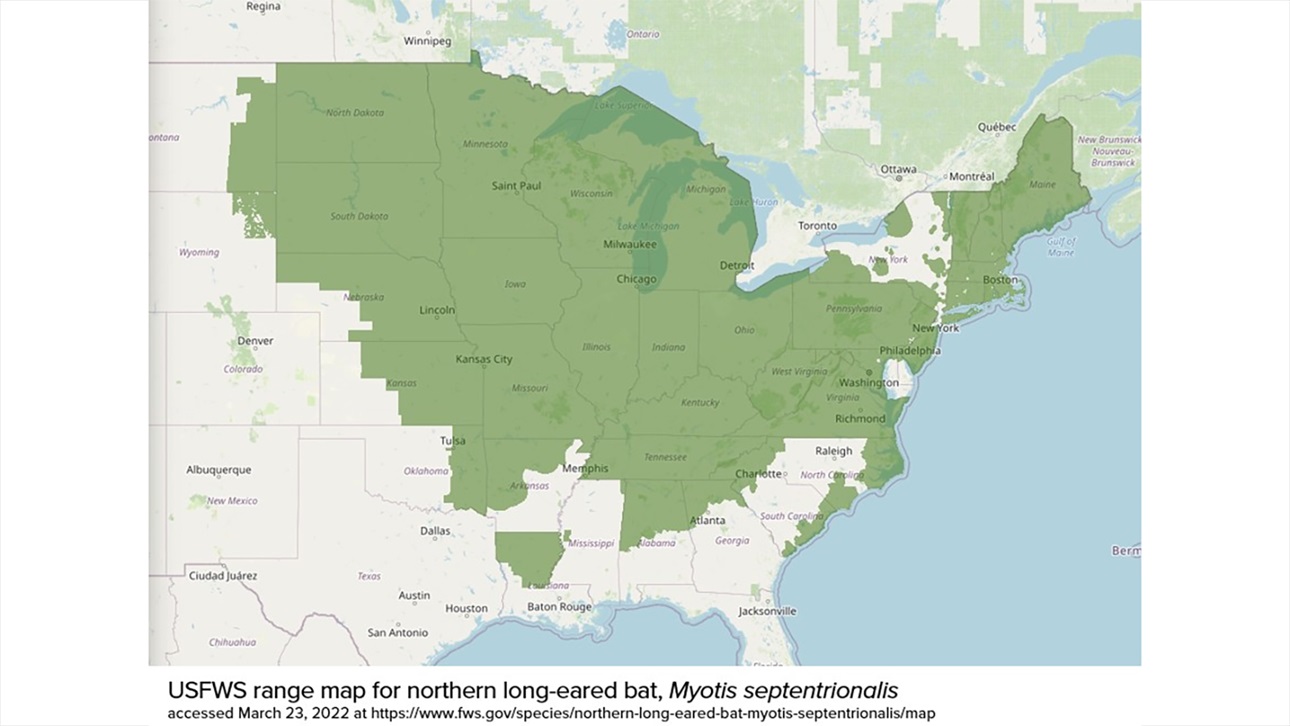 NAHB — along with an industry coalition representing construction, forestry and wind energy — challenged the environmentalists' lawsuit. However, in January 2020, FWS received a court order directing the agency to perform another ESA listing determination and to finalize that determination before the end of 2022. The Nov. 30 final rule by FWS re-classifying the NLEB from threatened to endangered complies with that court order.
For NAHB members conducting land development or construction activities across the 37-state habitat range of the NLEB, FWS' decision to re-classify the species from threatened to endangered means FWS will rescind the popular NLEB 4(d) rule that included conservation measures that, if complied with, would exempt landowners from the ESA's Section 9 "take" prohibition. In 2017, FWS had also finalized an NLEB range-wide programmatic Section 7 consultation based upon the 4(d) rule's NLEB conservation measures to authorize activities (including residential construction) requiring a federal wetlands permit and undergoing the ESA's Section 7 consultation process.
NAHB supported both FWS' final 4(d) rule and the range-wide NLEB programmatic Section 7 consultation for activities occurring within the habitat range of the NLEB. NAHB's comment letters to FWS urged the agency to develop NLEB screening tools for planned residential land development and construction activities and to continue NLEB conservation measures established under the 4(d) rule, which recognizes actual threats to NLEB populations are not from man-made activities, but rather the impact of a naturally occurring disease.
FWS Webinar Will Explain Final Rule
In the meantime, FWS is hosting an informational webinar this Friday, Dec. 2, at 11 a.m. ET to explain the final rule, what NLEB project screening tools FWS has developed, and what NLEB conservation measures FWS will put in place following the withdrawal of the NLEB 4(d) rule.
Watch the webinar live via Microsoft Teams.