Interest in New Homes on the Rise
The share of adults planning a home purchase within a year rose from 13% in the first half of 2022 to 15% in the third quarter. The marginal increase suggests that the prospect of higher mortgage rates in the near term may be leading a small segment of consumers to consider the purchase of a home sooner rather than later.
New homes in particular may be of interest. After bottoming out at 19% in the first quarter of 2022, the popularity of new homes continues to rebound, as the share of buyers looking for new construction rose to 21% and 27% in the second and third quarters of the year, respectively, according to NAHB's Housing Trends Report. This interest is nationwide: The share of prospective buyers looking to purchase a new home rose in all four regions.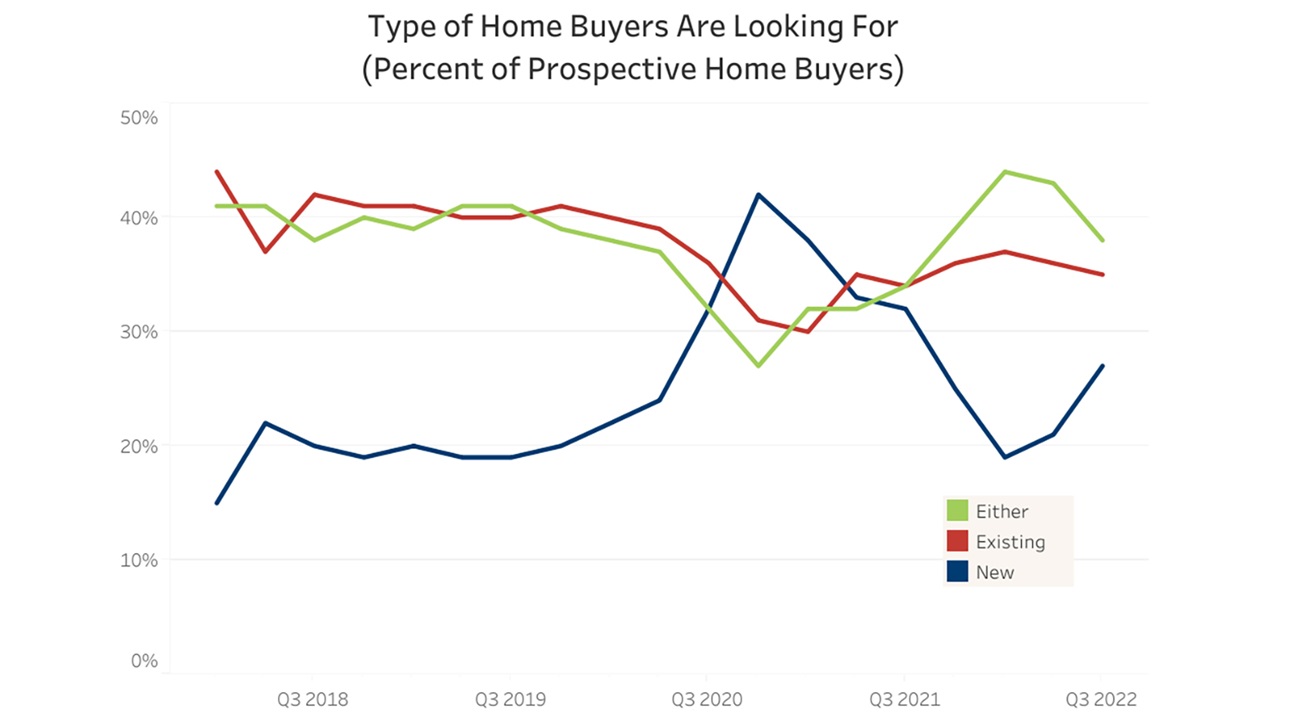 A possible factor behind this trend is that the inventory of new homes for sale is 25% higher than a year ago, while the supply of existing homes on the market is unchanged.
Rose Quint, NAHB Assistant Vice President for Survey Research, provides more information — including interactive graphs — in these Eye on Housing posts: