Institute Aims to Close Skilled Labor Gap in Virginia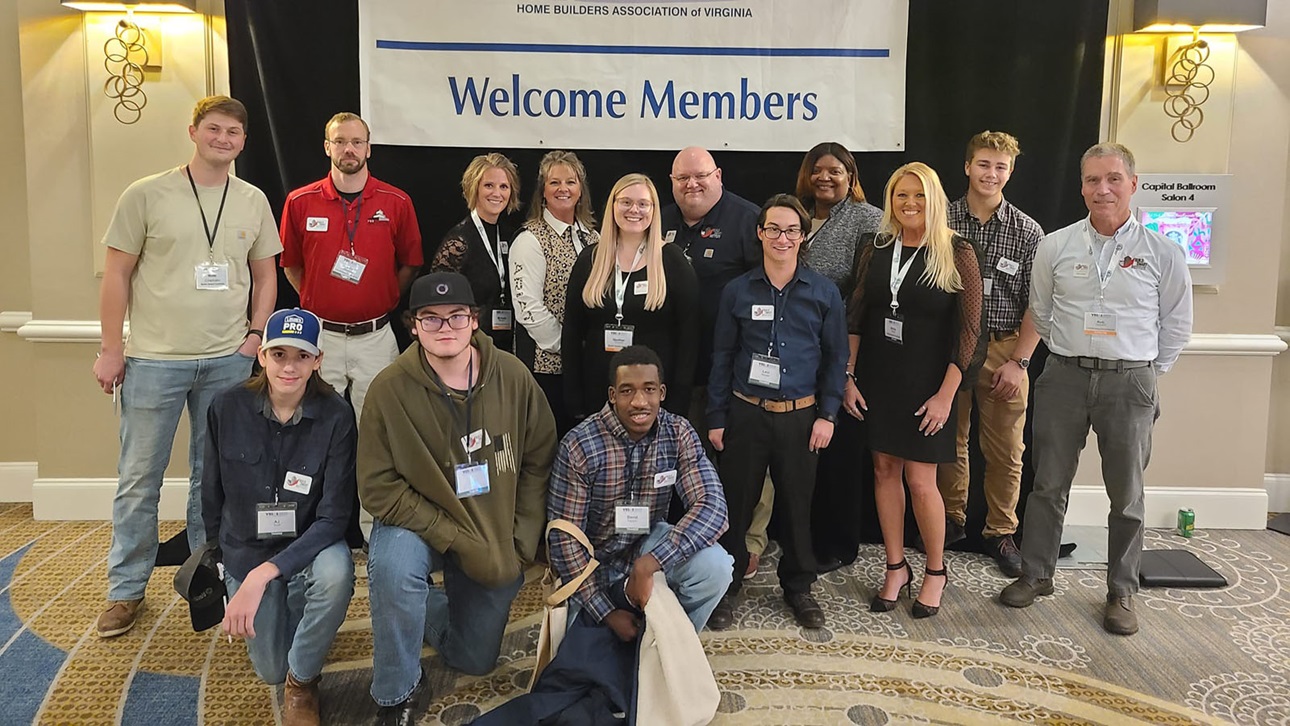 Aspiring skilled trades professionals got an inside look at the industry's career opportunities during the 2022 Virginia Builder's Summit and Expo. The Build Smart Institute (BSI), located in Roanoke, Va., invited its students to attend the conference to explore all facets of the industry.
"We have to let students know that the construction industry is lucrative, and it can give you a successful and very fulfilling career," says Alicia Smith, VP, Roanoke Regional Home Builders Association.
During the conference, the students had the opportunity to meet construction professionals and learn about the industry from various speakers. The Oct. 13 summit, hosted by the Home Builders Association of Virginia, had more than 600 attendees, 68 exhibitors and a dozen contractor education sessions.
The conference left a positive impression of the residential construction industry on the students. Their interest is critical to the success of the local industry, says Smith. The Roanoke Valley is expected to have about 1,000 open construction job positions within the next year.
Smith, also VP of F&S Building Innovations in Roanoke, says the company has had challenges finding qualified candidates for construction-related positions. "Every facet of the construction industry is struggling to find people.
In a survey of NAHB members, 85% reported that the availability and cost of workers is a significant challenge for builders.
Smith said her company decided to tackle the hiring challenge head-on. After extensive research and development, BSI was founded and opened its doors in October 2020. The 12,000- square-foot facility provides individuals with workforce training and has a lab specifically designed for hands-on instruction.
BSI offers programs for high school students and career-ready adults, and courses for seasoned professionals. The Institute utilizes The National Center for Construction Education & Research and the Home Builders Institute curriculum to ensure well-rounded instruction.
Many students have completed courses at BSI. Michael Thomas, BSI graduate, credits the Institute for preparing him for the future. "My training at Build Smart Institute helped kick start my career in the construction industry by giving me plenty of tips and insights on what I should look forward to."