HBA Cultivates Future Workforce Through Community Engagement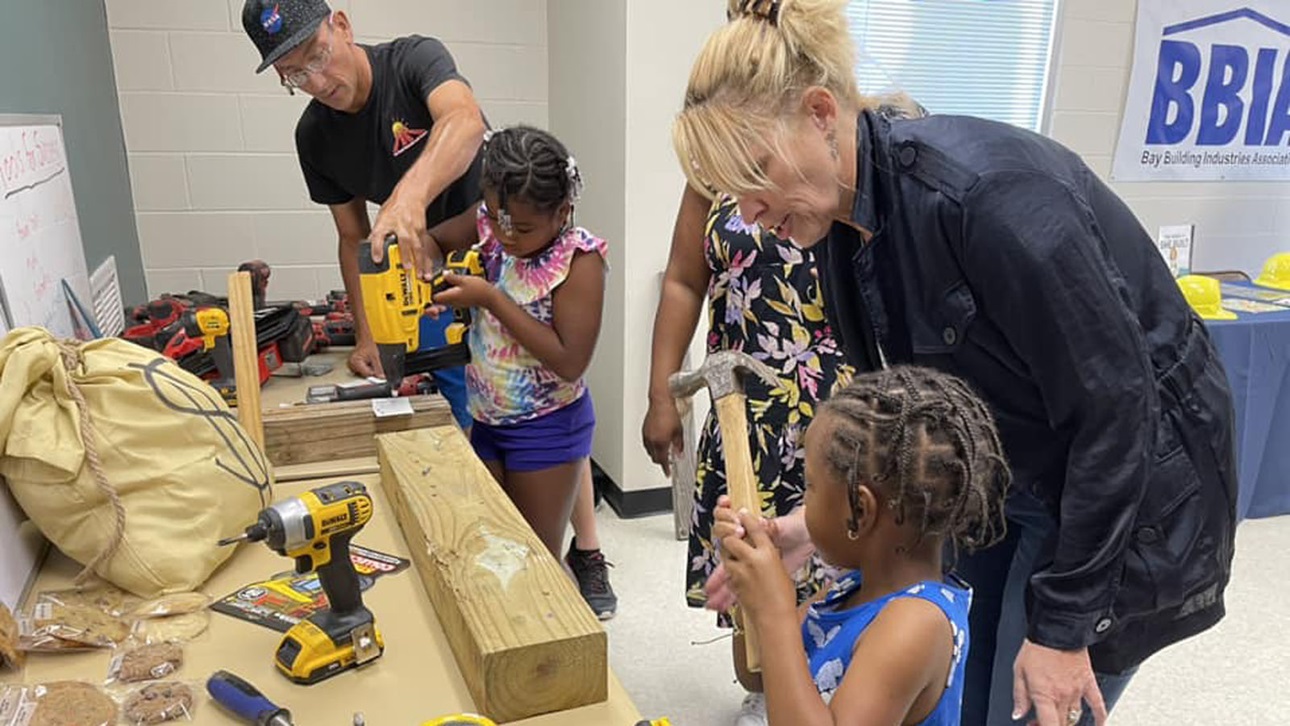 Inspiring the next generation of builders doesn't only take place in a shop class. The Bay Building Industries Association (BBIA) in Panama City, Fla., casts a wide net, capturing the attention of their entire community through events and activities for all ages, parents and partnerships with local organizations.
Influencing Career Paths
BBIA has a close relationship with its local Boys and Girls Club. The start of the relationship was fortuitous – the club was seeking out new partnerships and the HBA wanted to expand its workforce development outreach to younger students. Since the partnership's inception, the BIA members have regularly volunteered to lead highly engaging activities for students. For example, students recently had the opportunity to learn about and mix concrete. Students have also visited various job sites to learn about construction.
"It's been a great experience to watch the kids get excited, picking up tools and watching projects being built," said Stacy Watson, executive officer of the BBIA. "It's very heartwarming and fulfilling."
Watson says not all students who graduate from high school in the area have a plan after graduation. The BBIA hopes to create a new pipeline of talent locally by exposing younger students to the variety of job opportunities in the skilled trades.
Connecting with the Community
The BBIA expanded its outreach to the community by participating in a local home buyer fair. Through the support of the National Housing Endowment (NHE) Career Connections grant, the BBIA was able to participate by setting up an eye-catching information table for community members and parents of students and activity stations for kids visiting the fair.
Individuals had the opportunity to pick up swag and talk to BIA members about the careers in construction jobs available in their community. In addition, kids built structures with Legos and BBIA member volunteers showed kids how to operate various tools.
"It was an amazing event," Watson said. "I could not have thought of a better way to use the grant money than to be able to give back to the community and connect with people of all ages and talk to them about what our association and industry have to offer."
Sponsored By