HBA Members Distribute Water in Jackson, Miss.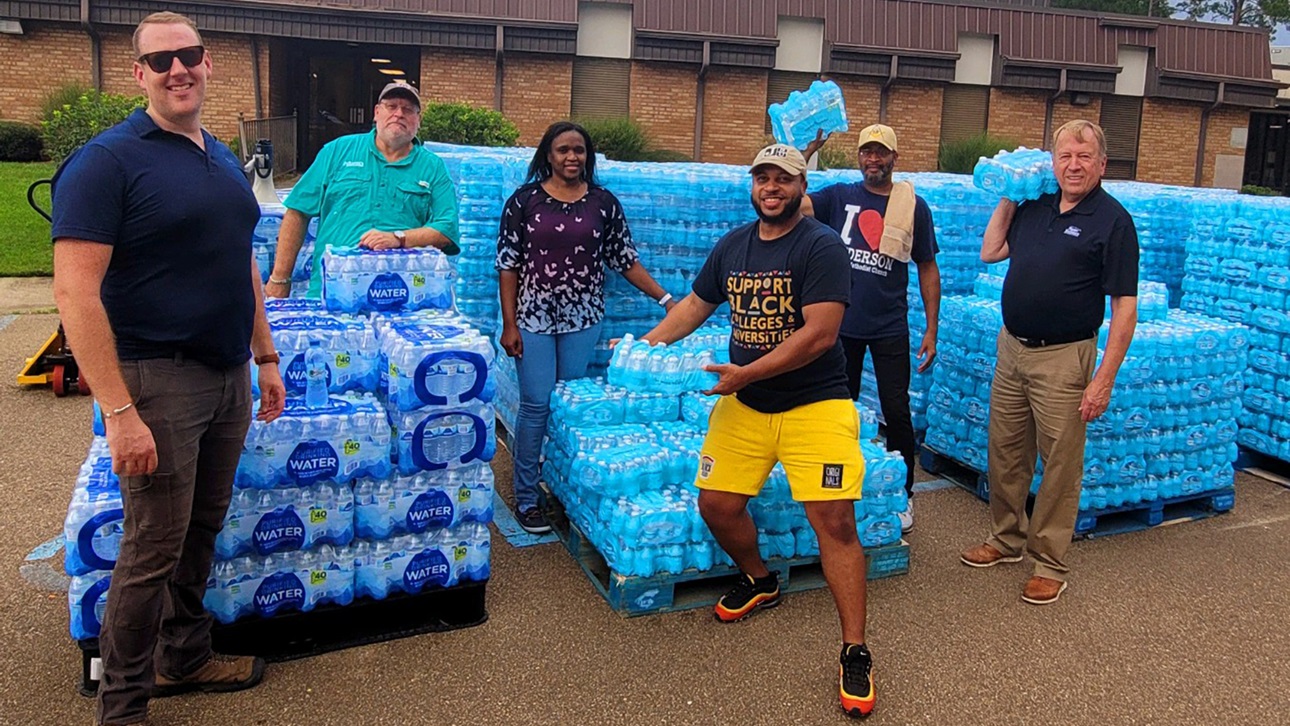 Due in part to severe flooding in late August, the city of Jackson, Miss., did not have access to safe drinking water. As news of the water crisis in Jackson spread, the members of the HBA of Mississippi (HBAM) swiftly stepped up to help the community.
"Our Home Builders Association of Mississippi members were gearing up to offer help to City of Jackson flood victims," said Pat Nelson, executive vice president, HBAM. "When the Pearl River crested at a lower-than-expected level, members directed their efforts to distribute bottled water when the city's water treatment plant failed."
The HBA reached out to Good360, a national charity organization that sources essential goods from corporations and provides them to communities in critical need. The goal was to connect HBAM members willing and able to volunteer with a community non-profit partner to distribute water where it was most needed.
The HBA partnered with the team at Anderson United Methodist Church and through Good360's networks, they secured a truckload of donated water shipped through in-kind support from The UPS Foundation.
The water distribution event occurred on Friday, Sept. 9, at Anderson United Methodist Church in Jackson. HBAM members, NAHB's disaster relief specialist, Jonathan Falk, and church members filled vehicles with cases of donated water for several hours. Water distribution at the church continued throughout the weekend. Approximately 80,000 bottles of water were provided to community members, said Nelson.
To learn how you can help the community of Jackson, visit The Community Foundation of Mississippi.