Are You Ready for Some Friendly Competition?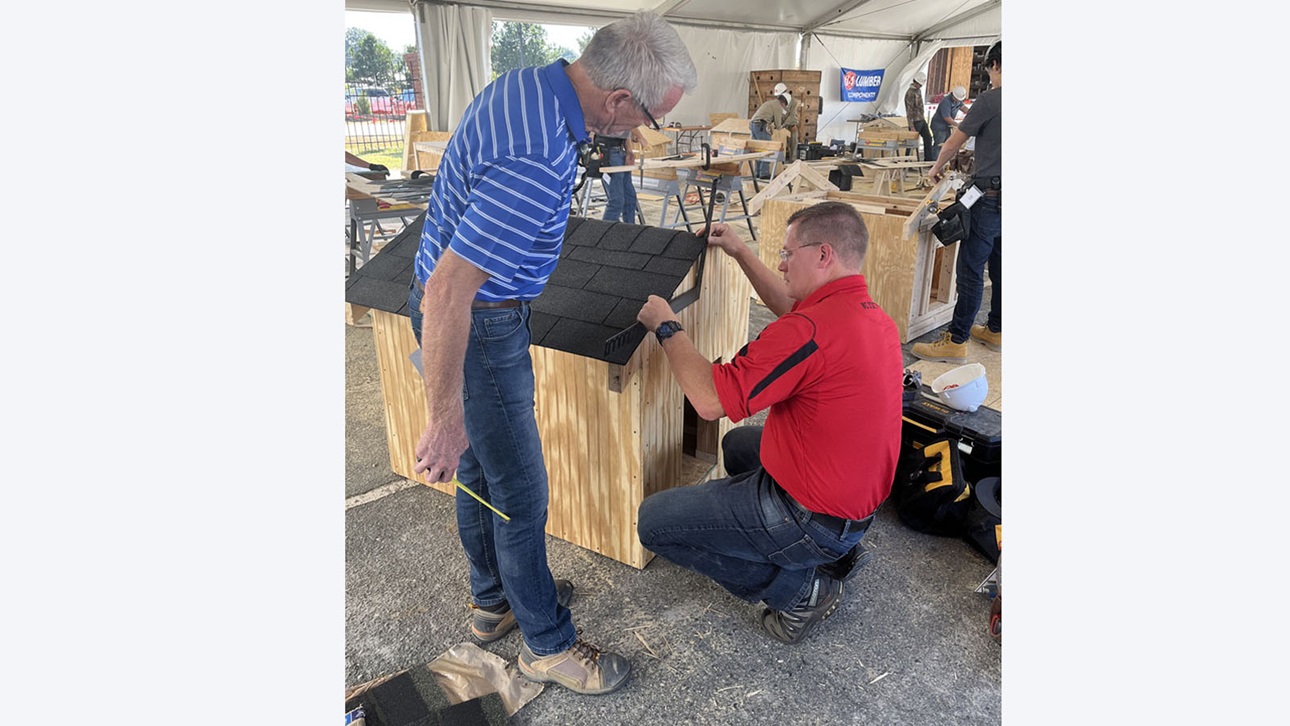 Skilled trades students from across the country this fall will participate in local and state carpentry competitions. NAHB's partner, SkillsUSA, a national organization for students in trade, industrial, technical and health occupations education, hosts the competitions. As a part of the partnership, NAHB members are encouraged to get involved by volunteering to be a judge.
"The energy is infectious; each year, there is a mix of returning judges and new judges," said NAHB's Third Vice Chairman Buddy Hughes, a Lexington, N.C.-based home builder and developer. "New judges are amazed by the skills of the students."
North Carolina HBA members have volunteered with SkillsUSA for more than two decades, said Hughes. Typically, five to 10 volunteers judge the carpentry competition. During the competition, students display their carpentry skills by demonstrating how well they can measure, cut, hammer and construct a structure within a specific timeframe.
"I'm blown away by the young students, both the talent and the personalities," Hughes said. "The education and training the students receive are quite remarkable."
Students not only develop trade skills through SkillsUSA competitions, but they also develop their leadership skills, said Jeffery Smith, executive officer, HBA of Greater Tulsa. In Tulsa, about 20 members volunteer their time annually with Oklahoma SkillsUSA. The time commitment as a judge requires as little as four hours.
"Judging a SkillsUSA Competition is a minor time commitment for an industry professional but allows you to see quality young craftsman sharpening their skills while under the pressure of a competition," Smith noted. "The students competing are often ready for employment within their trade and, as a judge, you can see their quality work up close and personal."
NAHB members interested in volunteering as judges can contact their respective SkillsUSA state director to be placed on a mailing list to learn about upcoming activities. To learn more about the partnership or other ways to support skills trades students, visit the SkillsUSA page.