Volatile Lumber Prices Add More Than $14,000 to Home Prices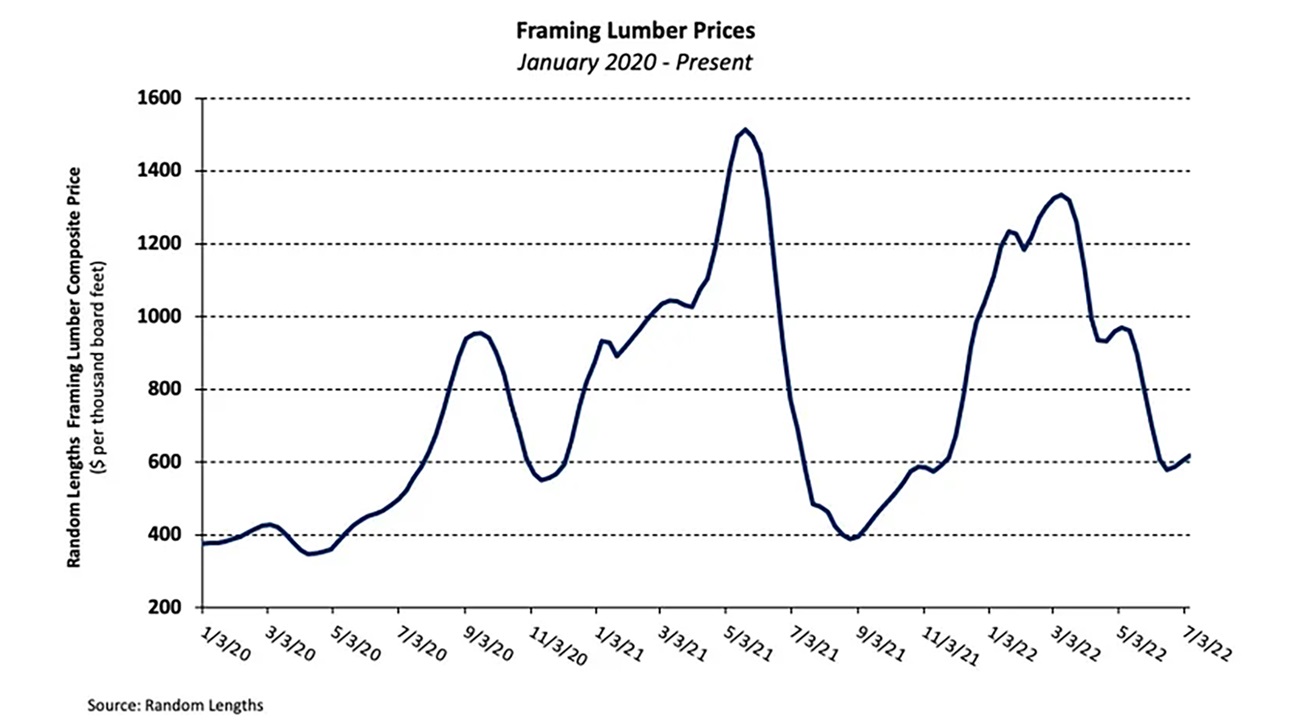 Lumber prices have been volatile since April 2020, hitting record highs while also experiencing periods of substantial declines. Between April 2020 and July 2022, softwood lumber prices have increased enough to add $14,345 to the price of an average new single-family home, and $5,511 to the market value of an average new multifamily home, according to NAHB's latest estimates.
The increase in multifamily value translates to households paying $51 a month more to rent the new apartment, based on the average rent-to-value ratio in the most recent Deptartment of Housing and Urban Development/U.S. Census Bureau Rental Housing Finance Survey.
Based on July 1 Random Lengths prices, the costs have risen to $29,407 for the softwood lumber products in an average single-family home, and $10,734 for the products in an average multifamily home. These numbers represent an increase of $12,480 (74%) and $4,795 (81%) in single-family and multifamily builders' softwood lumber costs, respectively.
Prices to home buyers go up somewhat more than this, because of interest on construction loans, brokers' fees, and margins required to attract capital and underwrite construction loans. According to NAHB's recent study on regulatory costs, for items used during the construction process, the final home price will increase by 14.94% above the builder's cost.
This, along with rising wages for construction workers and higher interest rates, is one reason why the housing market is experiencing declining affordability.
Paul Emrath, NAHB Vice President for Survey and Housing Policy Research, provides more details regarding these calculations in this Eye on Housing post.