Top 10 States for NGBS Certification Activity
With nearly 350,000 homes certified to the National Green Building Standard (NGBS) since its launch in 2009, builders across the United States are continually adding to the pipeline of NGBS projects.
Here's a snapshot at the top NGBS Green certification activity in 2021 for both single-family and multifamily projects: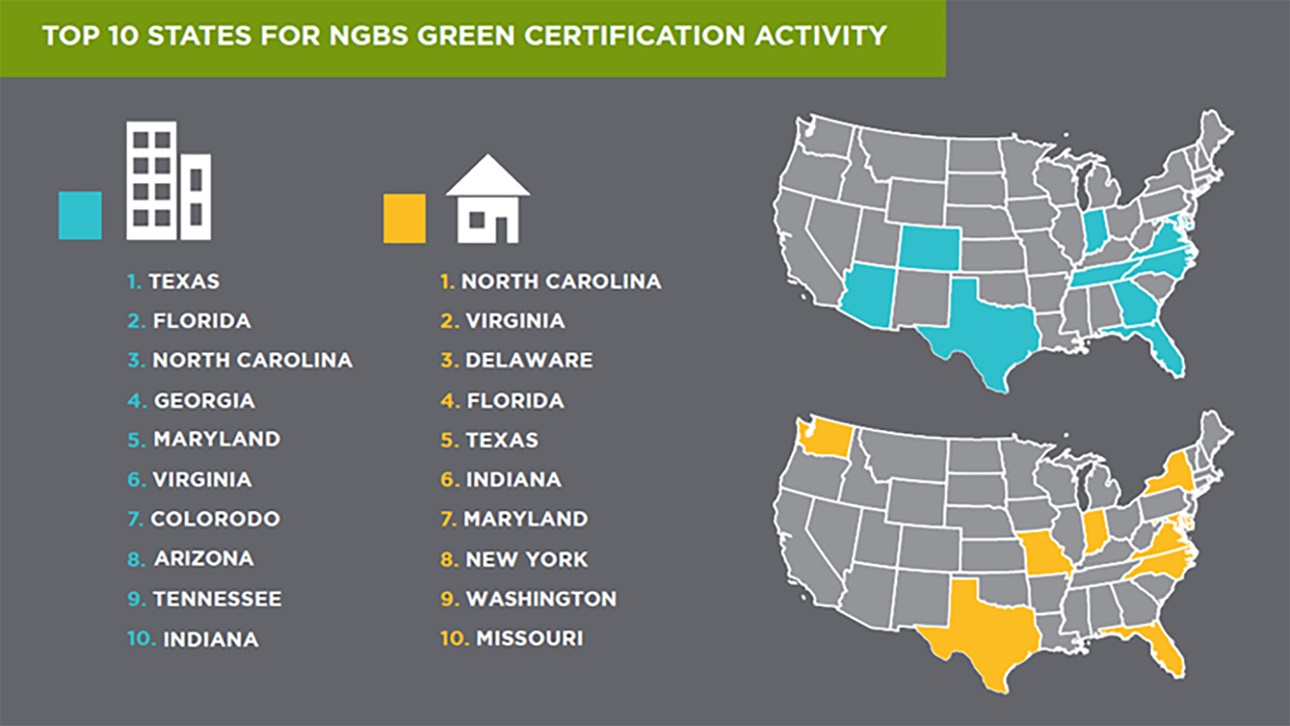 Five states rank in the top 10 for both single-family and multifamily projects: Texas, Florida, North Carolina, Maryland, and Virginia.
The NGBS provides builders with a national standard to define and measure sustainable multifamily and single-family homes, developments and remodeling projects. It also offers consumers a level of confidence that they are purchasing an independently verified green property.
Builders can learn more about the value of NGBS Green certification at nahb.org.
To stay current on the high-performance residential building sector, with tips on water efficiency, energy efficiency, indoor air quality, and other building science strategies, follow NAHB's Sustainability and Green Building efforts on Twitter.