Students Embrace Spooky Season During Careers in Construction Month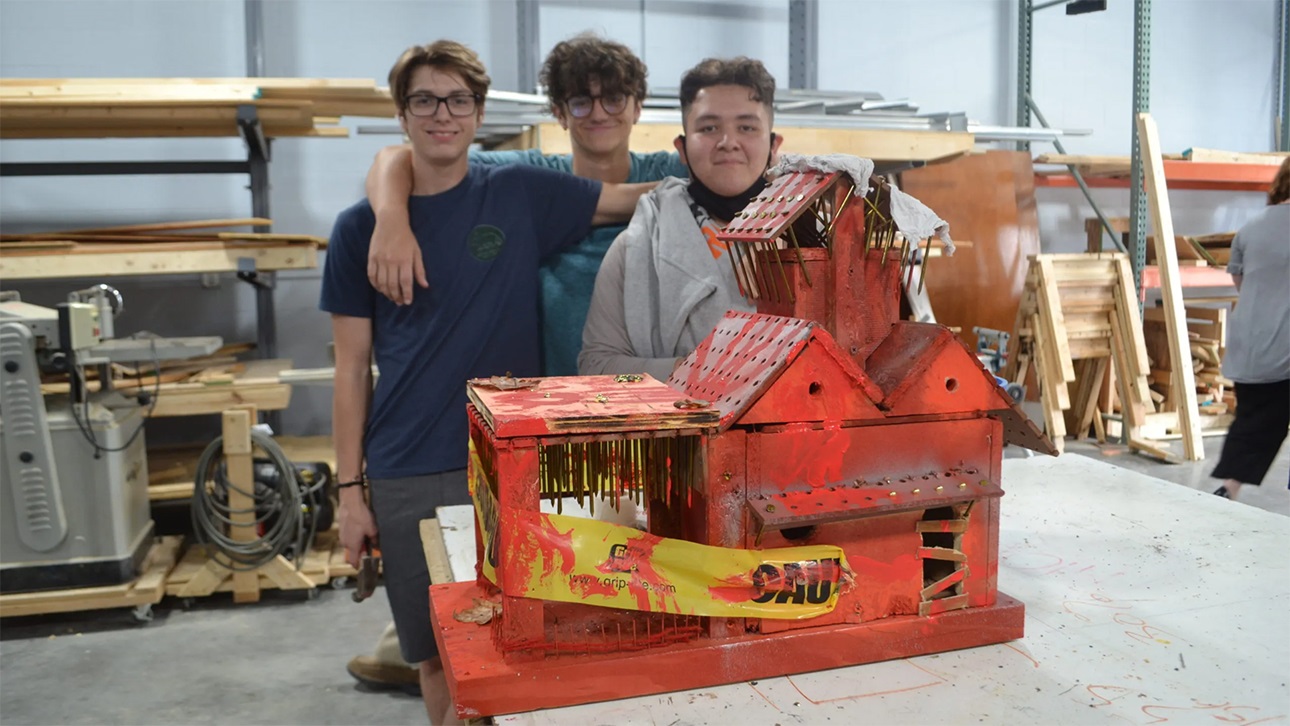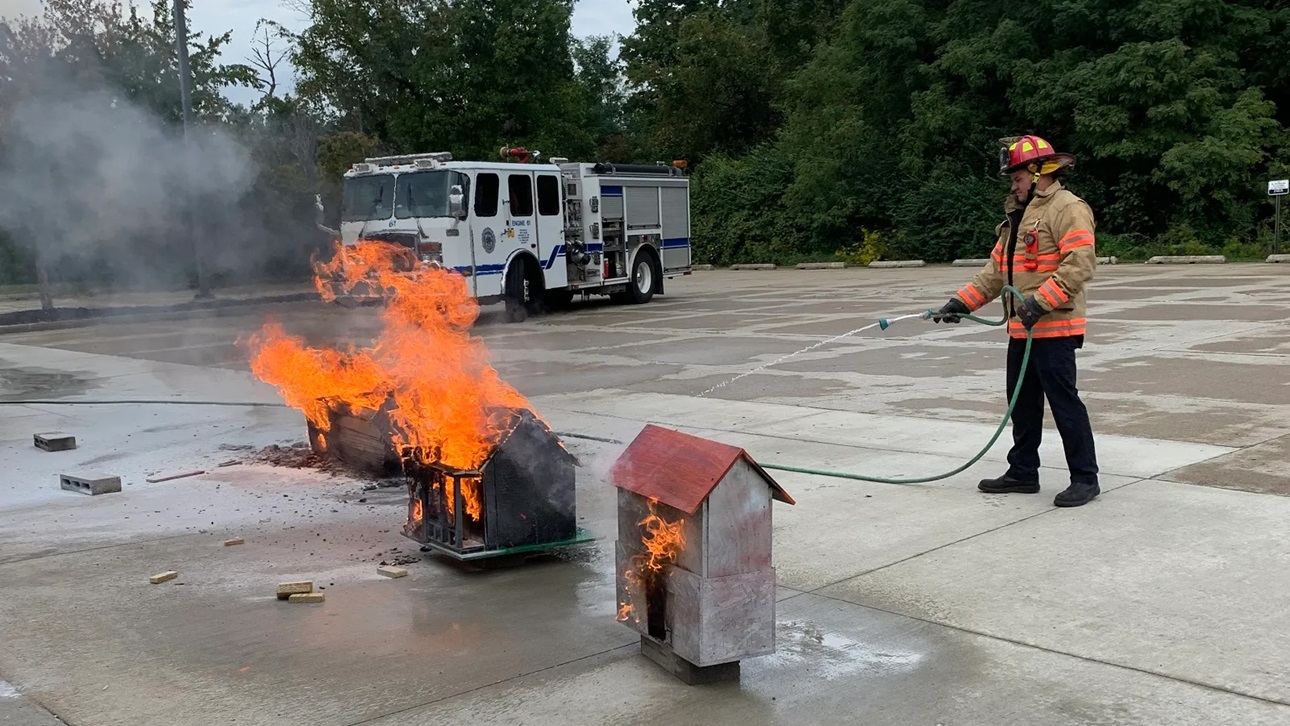 Students and individuals embraced the spooky season by participating in Halloween-themed activities designed to spark interest in the skilled trades and promote a positive perception of careers in construction.
Haunted House Build and Burn
Approximately 50 students from five schools in Boone County School District and the Ludlow School District in Kentucky celebrated the industry by building tiny, haunted houses with a unique spooky design
As a part of the challenge, teams of two to four students were invited to construct a haunted house no more than three feet tall and use only materials that already existed in their lab. The creative workshop exercised the students' carpentry, design, communication and teamwork skills. Members of the BIA of Northern Kentucky served as judges. The local fire department then demonstrated fire safety by supervising the burning and proper extinguishing of the burning haunted houses.
Students loved working together on this project and demonstrating their skills and creativity.
Smashing Stereotypes by Smashing Pumpkins
NAHB Student Chapters challenged educators, students, and professionals in residential construction and skilled crafts to help change the misconceptions of the residential construction industry by smashing the stereotypes of construction careers.
Using the social media video platform TikTok, participants filmed the creative annihilation of pumpkins depicting some frightening stereotypes about construction careers that persist today. Squashed, hammered, and crushed were misconceptions that women do not work in construction, construction jobs are low paying, and construction jobs are not safe.
Thank you to all who participated in smashing construction career stereotypes and congratulations to the challenge winners:
Meadowbrook Middle School (Best or original message)
Lindy Denny (Most video likes)
Samuel Davis (Most creative editing)
Robinswood Middle School (Wild card)
Orange County Public Schools Academic Center for Excellence (Bonus winner)
Follow @nahbstudents on TikTok to view the smashing videos. For ideas on how to attract the next generation of skilled trades professionals visit the workforce development resources page on nahb.org.