Industry Leaders Honored with National Housing Center Awards
Top industry leaders were inducted into the National Housing Hall of Fame or received Exemplary Service to Home Building Awards during NAHB's Fall Leadership Meetings in Houston on Oct. 15.
Exemplary Service to Home Building Award
The National Housing Center Board of Governors recognized three individuals with the Exemplary Service to Home Building Award. Robert August of Denver, Colorado; the late Edward H. Fickett, FAIA, of Los Angeles, Calif.; and the late Philip M. Polivchak of Washington, D.C., were recognized for their outstanding accomplishments in service to the home building industry, including contributions that have a broad impact on housing development and home building, as well as the many businesses and services that support housing.
National Housing Hall of Fame
In addition, the Board of Governors inducted four individuals into the National Housing Hall of Fame. The Hall of Fame was established in 1976 to recognize individuals whose spirit, ingenuity and strength of character have changed our nation's housing for the better. Their determination, resourcefulness and hard work has improved home building and the quality of life for all Americans.
The 2020 inductees include:
2012 NAHB Chairman Barry B. Rutenberg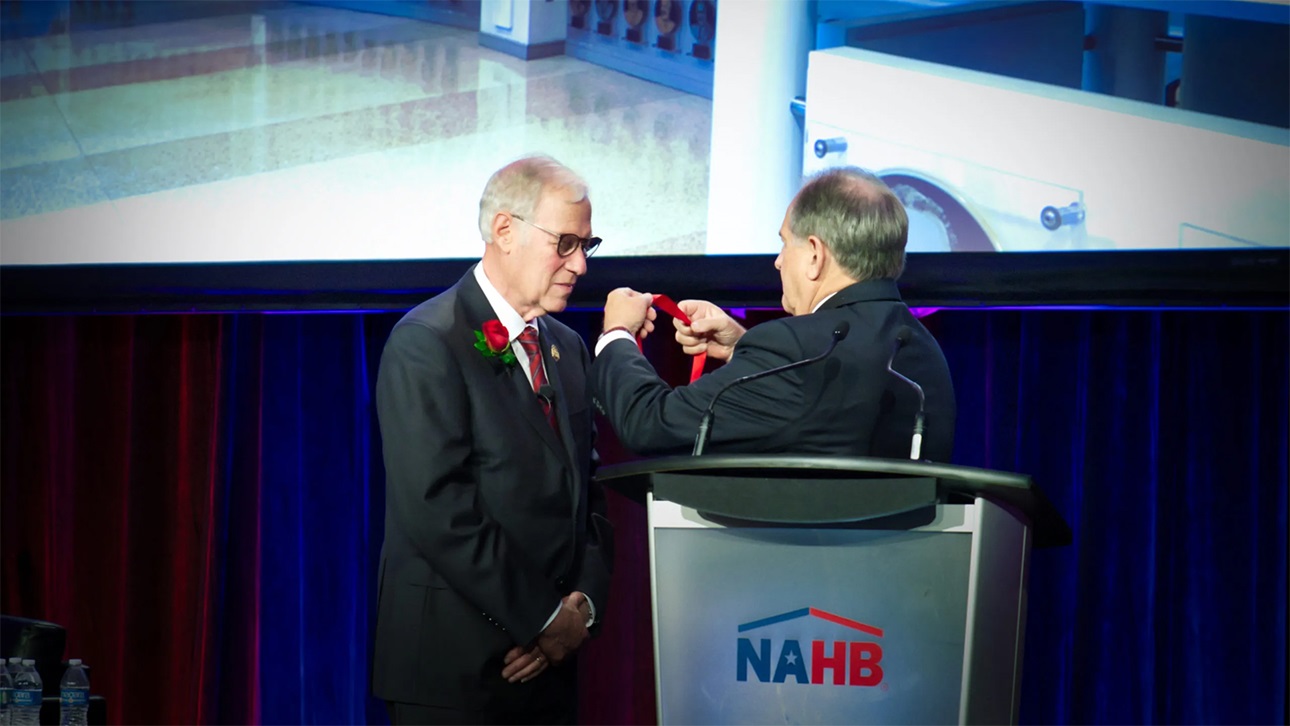 Rutenberg combined four decades of success as a home builder and land developer in Gainesville, Fla., with a passion for contributing to the industry. He distinguished himself as president of his local and state associations in Florida and chaired several NAHB committees and task forces before serving as NAHB chairman and earning national respect as an articulate spokesperson on housing issues. Rutenberg was inducted into the Florida Home Builders Association Housing Hall of Fame and serves as Chairman Emeritus for AR Franchising/AR Homes in Gainesville.
2013 NAHB Chairman Rick Judson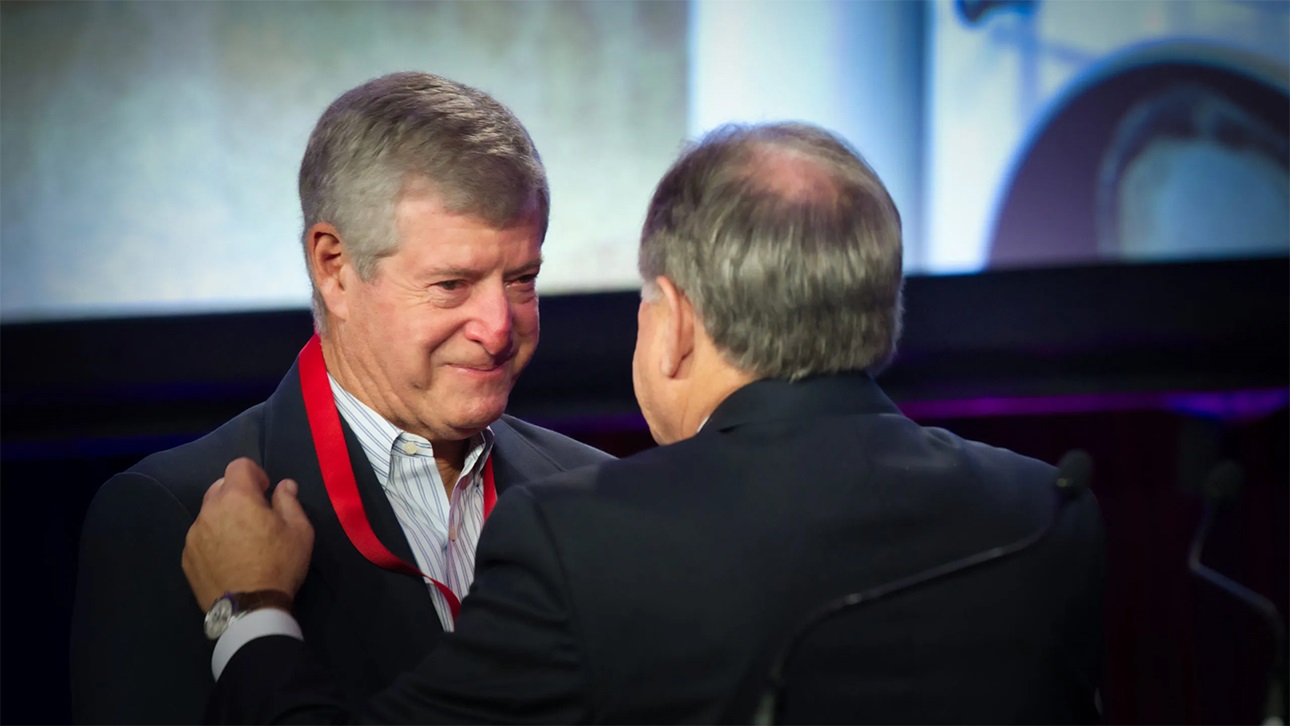 A Charlotte, N.C., home builder and remodeler, Judson is an industry veteran with over four decades of experience in land development and construction of single-family homes and multifamily and commercial projects. Judson has been active in the NAHB leadership structure at the local, state and national levels and began his career in the building industry by purchasing his family's insulating contracting business. Judson's numerous philanthropic endeavors culminated in him receiving his state's highest civilian honor, the "Order of the Long Leaf Pine."
2014 NAHB Chairman Kevin P. Kelly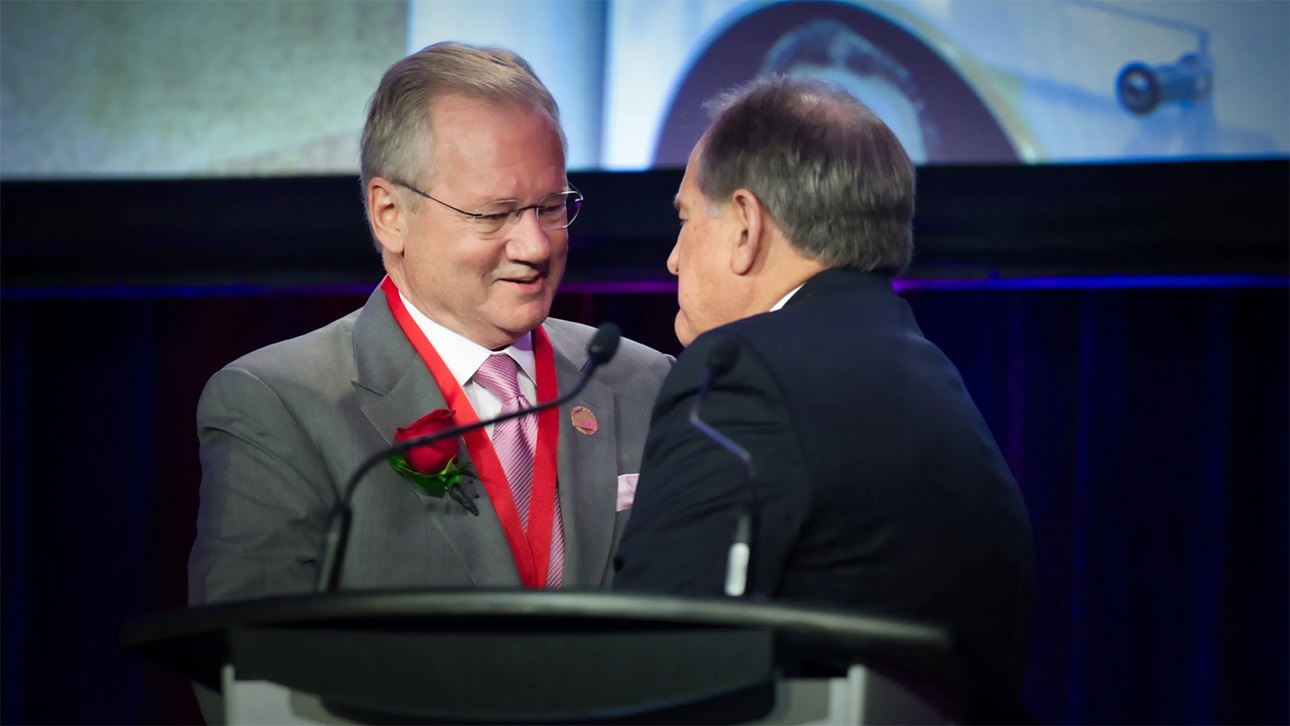 Chairman and managing principal of Leon N. Weiner & Associates, Inc. in Wilmington, Del., Kelly is an industry veteran with four decades of experience who marked his NAHB chairmanship with the development and implementation of training and orientation programs for state and local association professionals and membership initiatives to foster greater participation by young members. Kelly's passion for housing affordability policy and production earned him spots on various housing, land use and advocacy organizations across his home state, where the Home Builders Association of Delaware recognized him with its distinguished service award, only the third person to receive the award since the association was chartered in 1947.
Former U.S. Senator John H. Isakson
Isakson was a relentless champion for property rights and home ownership and reached across party lines to make sure those rights were protected as a member of the Georgia General Assembly, the U.S. House of Representatives, and the U.S. Senate. Isakson began his career in 1967, opening the first office of a small family-owned real estate business, eventually turning it into one of the largest independent residential real estate companies in the Southeast. His significant impact on the housing market includes authoring a temporary tax credit for first-time home buyers that helped stem the collapse of the housing market during the 2007-2008 financial crisis and championing a temporary tax provision that incentivized lenders to work with home owners who were underwater on their mortgages, enabling them to stay in their homes without tax penalty.
The National Housing Hall of Fame induction ceremony and recognition of the Exemplary Service to Home Building Award are held every three years. If you would like to nominate someone for a National Housing Center Award visit National Housing Hall of Fame.