4 Ways to Maximize Thermador Smart Appliances for Your Client's Second Home
By Bob Eustice
Head of Builder Operations, BSH Home Appliances
Managing both a primary residence and a secondary house simultaneously can be stressful, but Thermador makes maintaining dual residences a breeze with its smart appliances equipped with Home Connect®technology.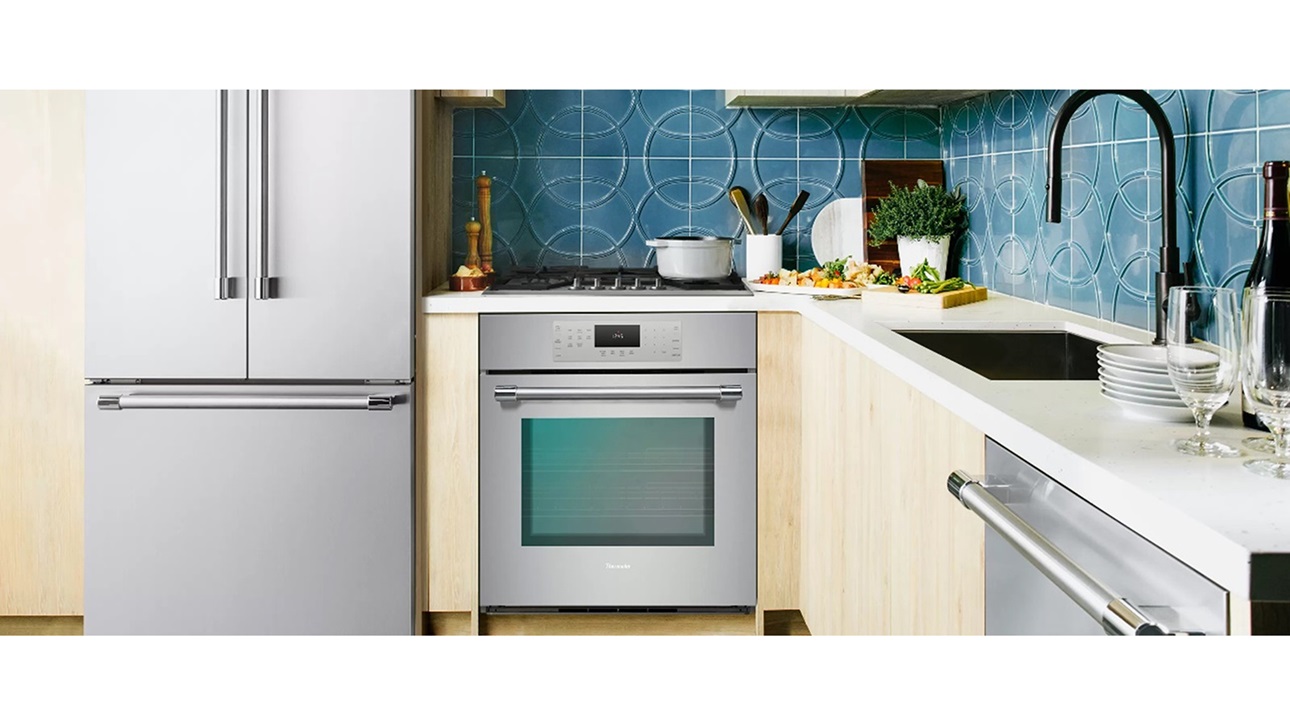 From remote control options and convenient presets to cooking prep capabilities, here are four ways Home Connect® can help take the guesswork out of vacation home management for your clients and give them seamless on-the-go kitchen appliance control from anywhere via their phone.
Clients can start, stop and schedule cooking and cleaning cycles remotely with the touch of a button: All Thermador dishwashers and select Thermador ovens can be turned on and off from anywhere with Home Connect®, allowing clients to start a dish cycle or prep a preheat tailored to their exact timeline. They can also manage the specifics of their oven including preheat temperature, cook time duration and preheat speed from Home Connect®, and set the type of dishwasher cycle they want to run on Thermador dishwashers.
Keeping food (and drinks!) fresh is simple with fridge temperature adjustment: Thermador refrigeration, freezer and wine preservation products come equipped with temperature control to keep dinner ingredients and beverages set to their optimal temperature. And if your clients have ever been concerned about leaving the door to any of their appliances open, they don't have to worry anymore – Home Connect® will send them a notice.
Their favorite coffee order? It's on tap, literally: Clients can program their favorite beverages directly into Thermador coffee machines – no barista skills required. With the quick tap of a few choices on the Home Connect® app, they can set the type of beverage, amount and strength to brew whenever they need it ready.
The smartest cooktop they'll ever find: Clients can pair their Thermador induction cooktops with Home Connect®, allowing them to change temperatures in specific sections of the cooktop in real-time and automatically control Thermador hoods for the easiest, most streamlined heating experience.
Learn more about how your clients can get the most out of their vacation home appliances, from sending recipes to their ovens to remote ventilation adjustment, at https://www.thermador.com/us/home-connect.
Links to sponsored content are being provided solely for the convenience of 20 Club members, and for information purposes only. Providing links to sponsored content does not imply NAHB's endorsement, recommendation or approval of any content provided by sponsors and hosted or maintained on sponsor websites.