Last Chance to Register for the 2022 Membership Drive
Hundreds of local home builders' associations across the country will be participating in NAHB's 2022 Membership Drive to further strengthen the Federation's culture of membership all year long. These membership drives will not only attract new HBA members, but also remind existing members of the numerous benefits they get to enjoy.
But for those HBAs that have not yet registered, time is running out. The deadline to register for the 2022 Membership Drive is Saturday, April 30.
New in 2022, the drive will include three periods that span from April 1 to December 31:
Spring – April through June
Summer – July through September
Fall – October through December
HBAs can earn cash rewards, and recruiters can receive bonus Spike points for achieving 5% or more Builder and/or Associate member net growth in any of the periods. Here is a breakdown of what your HBA can earn: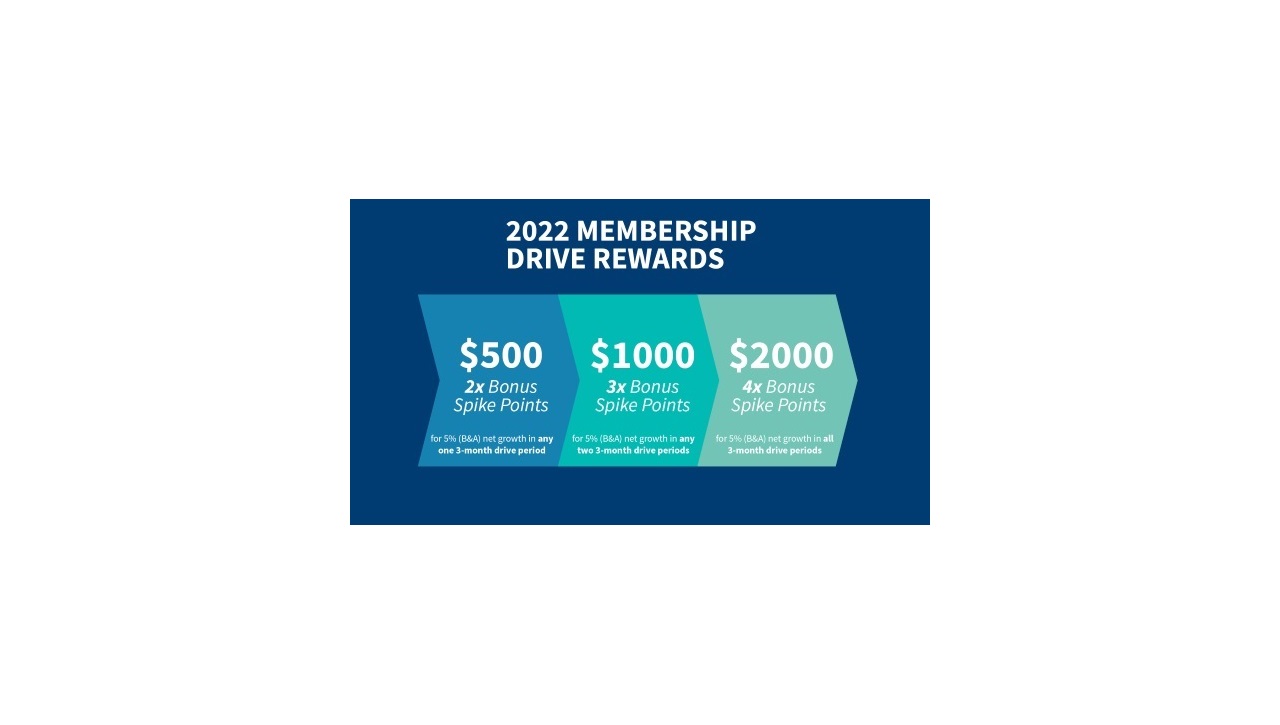 "Not only does this new structure give our HBAs more opportunities to earn rewards, but it provides a foundation to achieve recruitment and retention success at different touch points during the year," said NAHB Membership Chair Kenneth Estes. "It's so important to keep membership as an ongoing priority, and the 2022 Member Drive is a fantastic way to foster that mindset."
Share this new opportunity with staff, members and leadership at your association to ensure you are taking advantage and joining your fellow HBAs to help grow the Federation. This is the time to engage reluctant recruiters, to brush up on recruitment and retention resources, and set your membership growth goals.
If your HBA would like to participate, you must fill out this form by Saturday, April 30. If you have already registered for the drive, please do not resubmit your form.
For more information and resources, visit nahb.org/membershipdrive.