Building with Universal Design Concepts Enables Aging in Place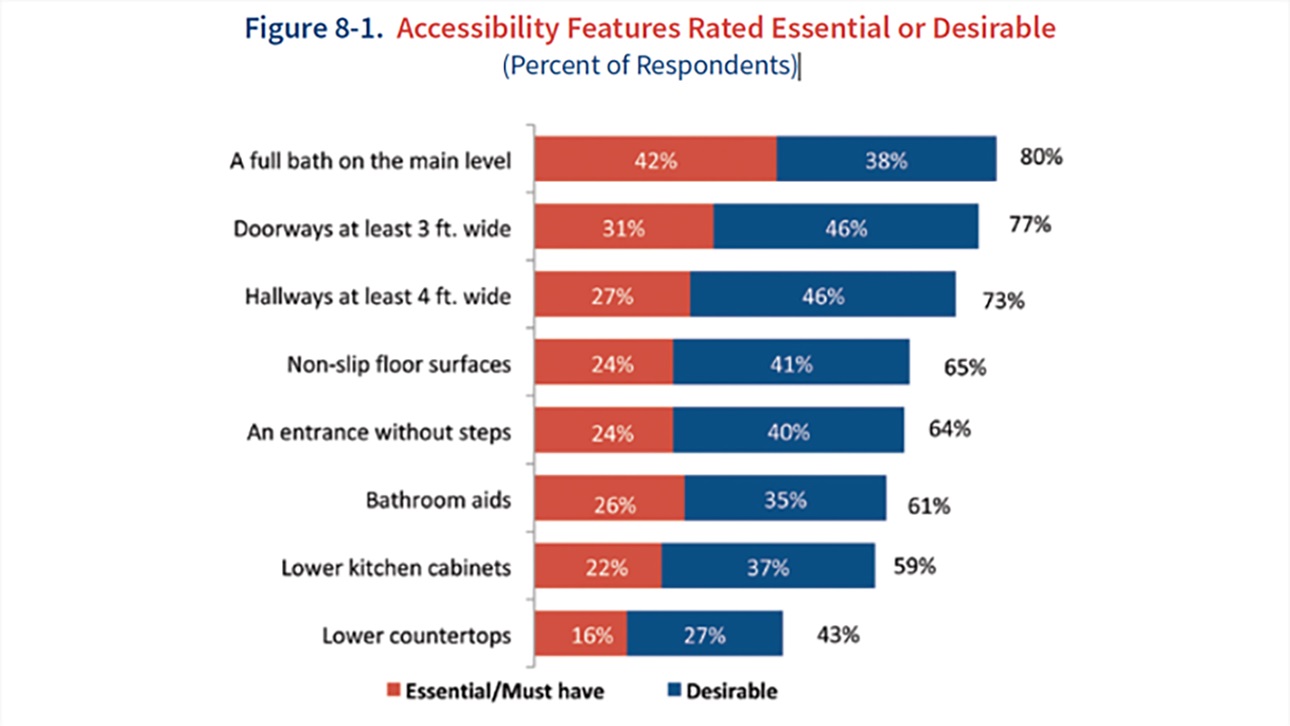 Universal design is the design of products and environments to be usable by all people, to the greatest extent possible, without the need for adaptation or specialized design. People who have different needs can all enjoy the same home, even when their needs change.
Many concepts of universal design support 'aging in place.' Designing a new home or providing a remodel that incorporates these strategies to accommodate changing abilities can provide a marketing advantage to your business.
The number of people ages 65 and older in the United States has increased steadily during the past century, and growth has accelerated since 2011, when baby boomers first started to turn 65. Between 2020 and 2060, the number of older adults is projected to increase by 69%, from 56 million to 94.7 million.
Some will be looking to stay in their homes and remodel; some will want to downsize and/or relocate and will want these features. Buyers surveyed for the What Home Buyers Really Want, 2021 Edition desire several accessibility features that are part of universal design. Their desire for these features has been increasing since surveys began in 2003. (For example, the desire for an entrance without steps has increased from 42% to 64%.)
The survey also found that the older the buyer, the more likely they wanted these features. But even the majority of younger buyers (less than 35 years of age) rated them as essential or desirable. This indicates that accessibility features will generally add value to a home for most home buyers.
The 2020 ICC 700 National Green Building Standard® (NGBS) UNIVERSAL DESIGN badge supports the concept of aging in place and provides an independent third-party verification that a home is designed and constructed for all.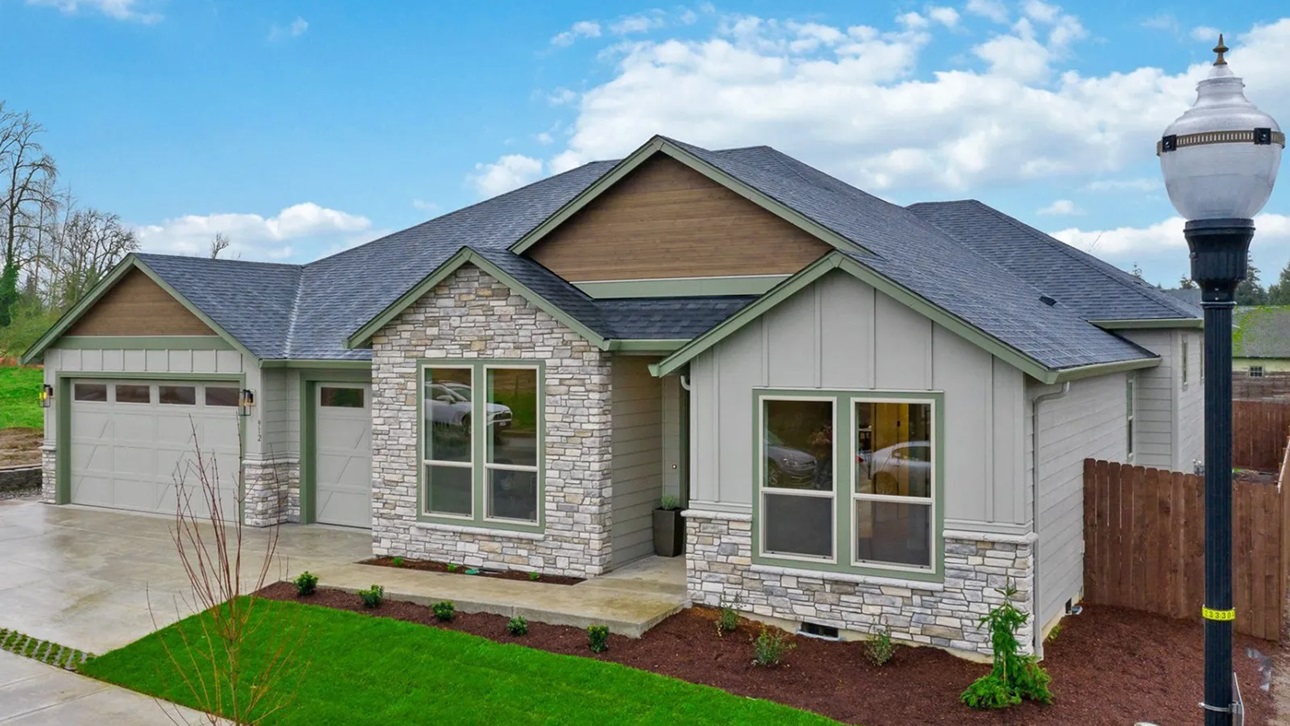 Check out the first home to achieve this badge — "The Gladstone" of Urban Downs in Richfield, Wash. — during the July 15 Home Performance Counts: Virtual Green Home Tour Series. The home is certified to 2020 NGBS Green Emerald-level certification and also earned the NGBS Green+ WELLNESS badge.
Throughout the home, you'll notice many aging-in-place design features, such as wider doorways, curbless entries and barrier-free showers. Features such as no steps from the driveway to the backyard, an ADA-compliant guest bath and wood blocks installed in the walls for future installation of grab bars help achieve the goal of building a home that allows its inhabitants to age gracefully without remodeling.
Register now for the tour, which will take place July 15 at 3 p.m. ET. Each month a free 45-minute program showcases a high-performance home from around the country and features a live Q&A session with the builder and real estate professional discussing how to talk to customers about, and how to best sell, green homes.
Registrants can access the replay for this event and others in the series through the webinar replay library.