April is NAHB Virtual Learning Month
Save $50 on Live Virtual Courses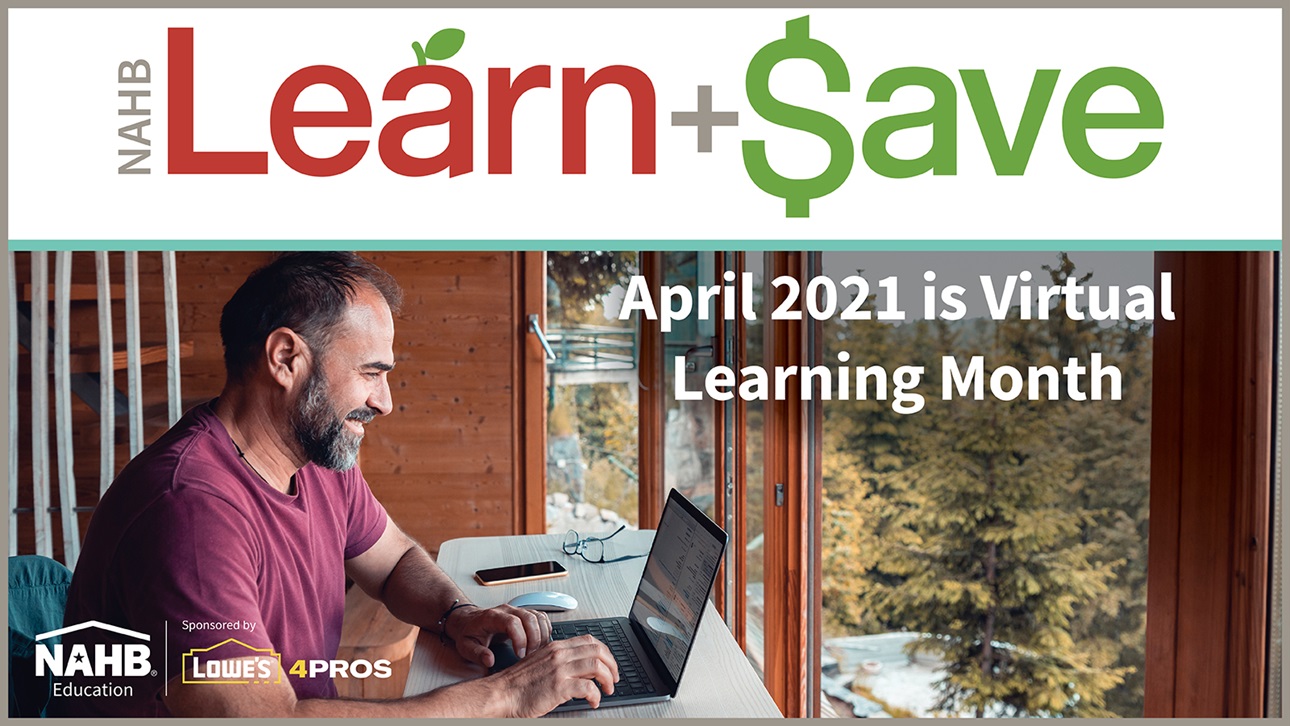 NAHB Education offers a variety of dynamic full-day courses where participants learn strategies and solutions from industry experts and dig deep into leading industry topics.
During the month of April, let renowned instructors and leading industry voices guide you to better business or career growth — all for a discounted price you won't see again this year.
The full-day (9 a.m.-5 p.m.) comprehensive courses will advance your knowledge in a single day. You can choose from nine dynamic courses and earn six hours of continuing education credits for each course.
Live Virtual Courses
Register for the live virtual course(s) you want to attend in April at a $50 discount:
Please note that courses are conducted via Zoom.
Special Offer
Your one-time discount of $50 has already been applied!
VIRTUAL LEARNING MONTH Price: $199 NAHB Member/$299 Non-member
REGULAR Price: $249 NAHB Member/$349 Non-member
Bonus
Plus, as part of the month-long celebration you receive three bonus offers!*
20% OFF Publications at BuilderBooks.com
20% OFF Full NAHB Contracts Suite
FREE copy of ICC 700-2020 National Green Building Standard®
* You will receive an email with all the details and discount codes.