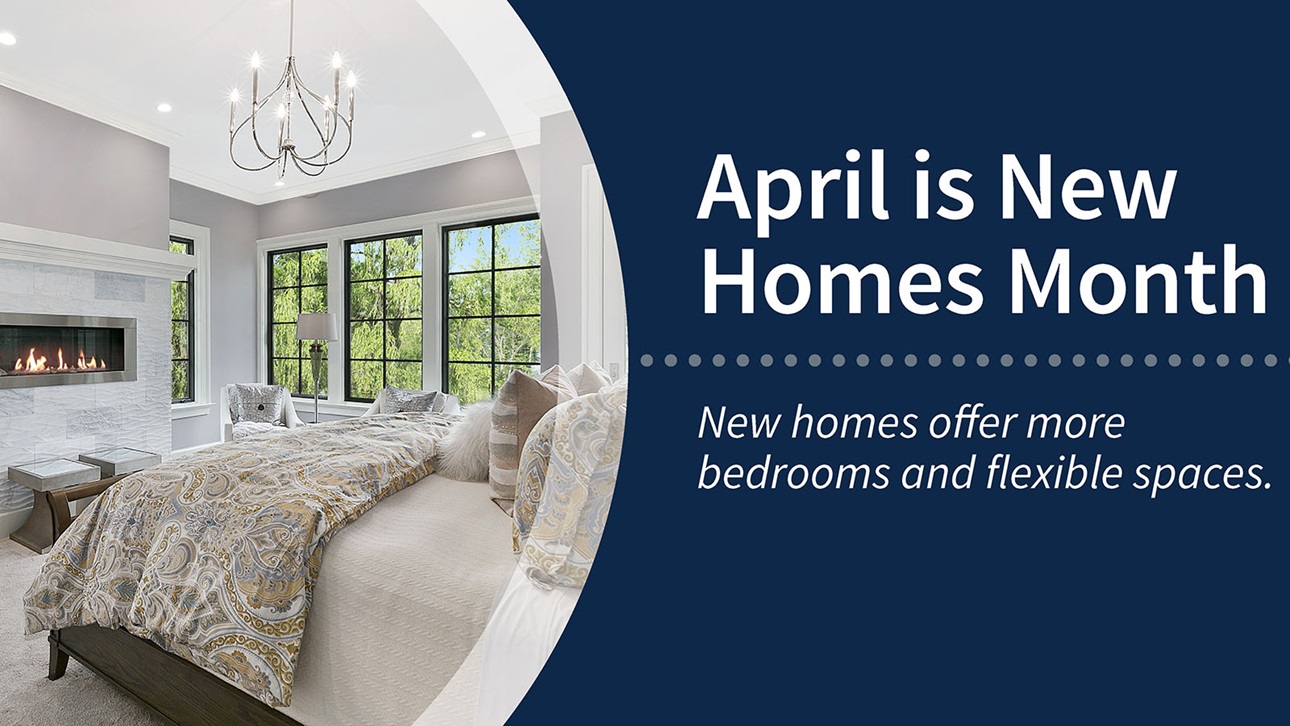 New Homes Month in April is the perfect opportunity to highlight the benefits of purchasing a new home. NAHB has prepared a toolkit to help you target potential home buyers with messages of quality construction, location, new home amenities and more that will entice consumers to consider purchasing a new home as the spring home tour season kicks off.
Planning Materials and Media Resources
NAHB has compiled a list of ideas for in-person and social media activities to help bring awareness of the new homes available in your community throughout April or any time of year.
New homes month also is an excellent opportunity to pitch a specific story to local media, who are always looking for a hook. NAHB has a sample press release and suggested talking points to help you get started. If you need assistance generating a list of local media contacts or fielding a media inquiry, contact NAHB's media relations team.
Social Media Images, Posts and Videos
Communications channels like Facebook, Twitter and Instagram provide a wide-reaching, cost-effective opportunity to promote special events such as New Homes Month.
View NAHB's tips for promoting New Homes Month on social media for inspiration. In addition, Facebook banners and social media images are available for download. NAHB also has sample social media posts you can use as-in or enhance with local information.
Social Media Videos
Add these short videos to your social media accounts to promote the value of homeownership. NAHB can customize these videos with your HBA website and logo free of charge, contact Anna Briseno.
Explore the Benefits of New Homes
Top Features First-Time Home Buyers Want
Customizable Articles and Website Content
Customizable consumer articles can be used as-is or edited to add a local angle and placed on your websites, newsletters, event guides or in local newspapers. Getting these articles published in your local media under your president's byline can bring positive attention to your association as a community leader and a trusted source of home-related information. Access the articles.
NAHB also has a consumer resource hub with relevant content for new home buyers. You can add the information to your website or link to resources such as a Guide to Buying a Home and Advice on Financing Your First Home.