Council and Committee Fundraising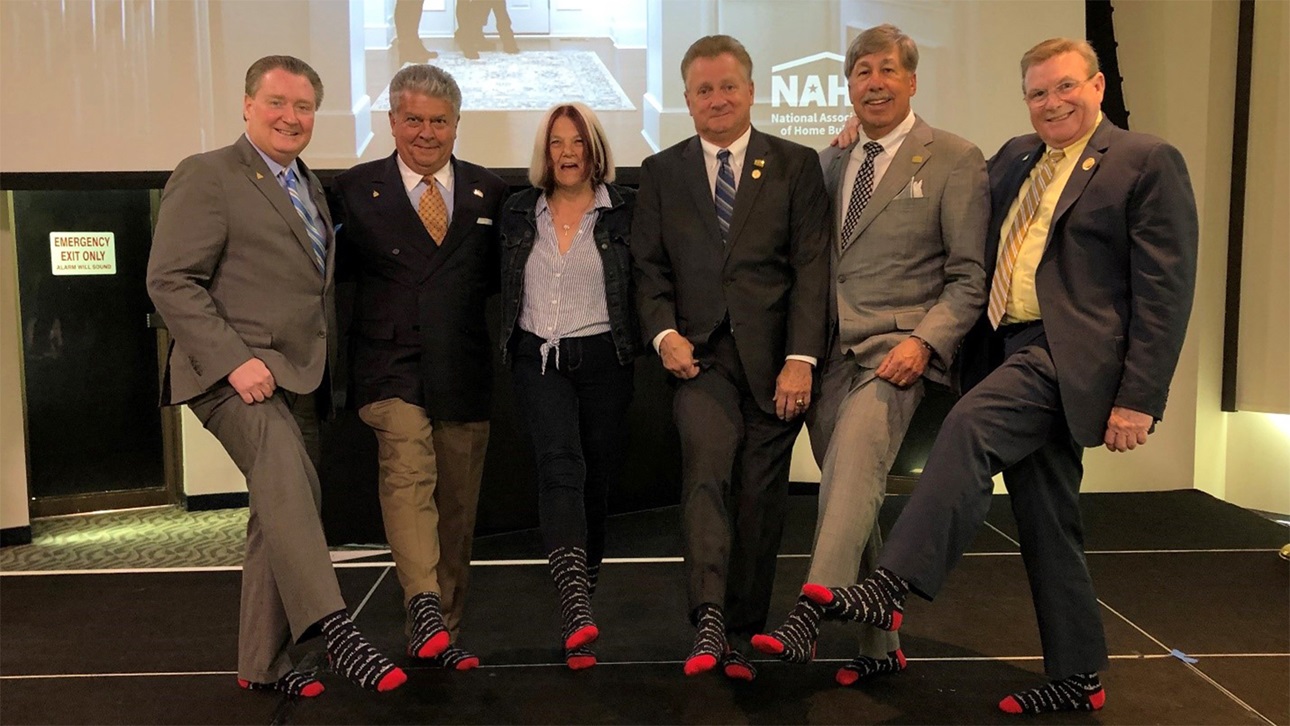 During the 2019 Spring Leadership Meeting, the Associate members, NAHB Remodelers, National Sales and Marketing Council and Professional Women in Building Council joined together to raise money for BUILD-PAC. They did this by selling BUILD-PAC socks to attendees of the meeting.
Together, they were able to sell almost 300 pairs of socks and raise over $11,000 for BUILD-PAC! To learn more about fundraising in 2020 contact one of our fundraising managers.